By Sukanya Saha
Mon, 23 Jan 2023 11:21 PM IST
Minute Read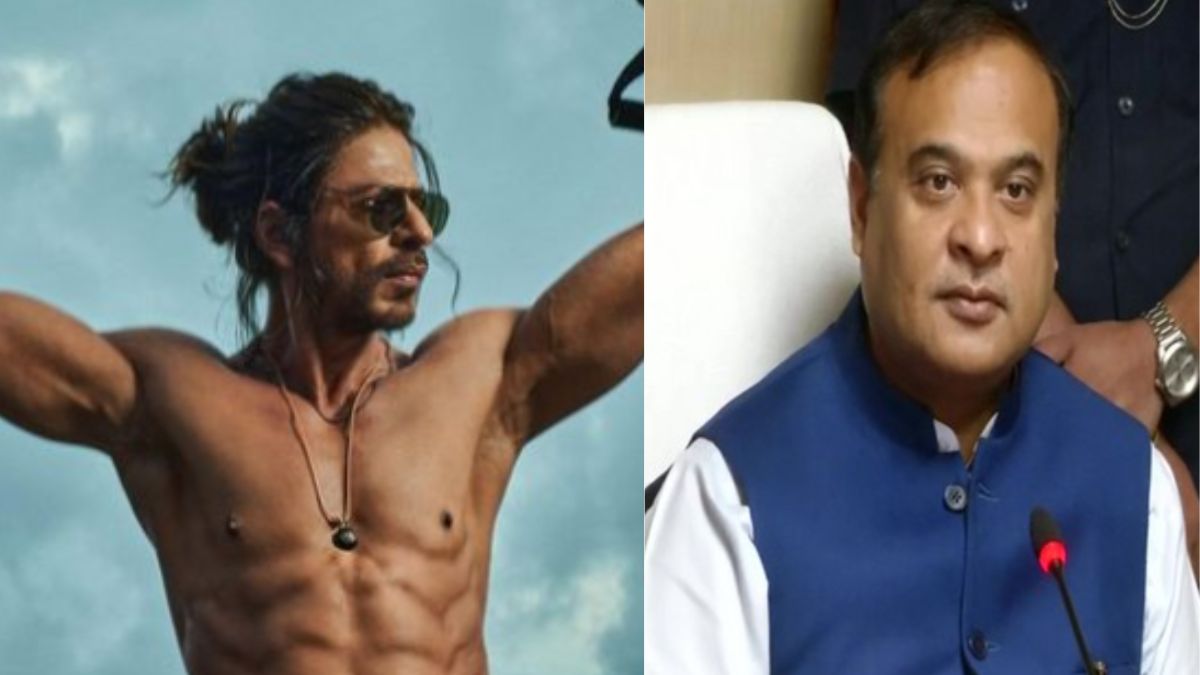 Shah Rukh Khan's fans on Monday schooled Assam Chief Minister Himanta Biswa Sarma for his "I know film stars of my period" remark. Hours after the CM said that he could only recognise artists from his generation, netizens pointed out that Shah Rukh was "four years older" than him.
Speaking of his interaction with the superstar, Sarma revealed that on Saturday, the actor had sent him a text message that stated, "I am Shah Rukh Khan. I want to talk to you." On Sunday, Shah Rukh contacted him late at night to express concern over rumours of demonstrations against the premiere of his movie by an outfit in Guwahati. He claimed to have given Shah Rukh his word that the state administration would uphold law and order.
"I know film stars of my time. I didn't know Shah Rukh. He sent a message and introduced himself- 'I'm Shah Rukh Khan. I want to speak to you'. I didn't have time then. So later at 2 am, we spoke and I told him that there will be no disturbance in Assam (regarding movie Pathaan)," Sarma was quoted as saying by ANI.
Shah Rukh's fans are now reminding the Assam Chief Minister that the star is older than him. A user wrote, "I know film stars of my time?? Bro you are 4 years younger to Shah Rukh Khan." "This dude is about 4 years younger than SRK and he talks about 'film stars of my time'," commented a second user.
"Baazigar was a superhit during our college days #CottonCollege. Was one of the blockbuster releases of the era when we all were at our fiery youth in our college days @himantabiswa sir," a third remarked, while a fourth said, "Right now Hemanta is 53 & Shahrukh is 57..... Can Hemanta ji clarify who are the stars in his time???"
Sarma said on Friday that he was unaware of Shah Rukh Khan and the film Pathaan. He further made it clear on Monday that he still has little knowledge about Shah Rukh and rarely watches movies.
Asked about his 'Who is Shah Rukh Khan' remark, the chief minister said, "Why should I know him? I really did not know that he was such a great man...I do not watch many films. I know about older actors. The attraction for stars varies across generations."
Siddharth Anand-directed Pathaan will release on January 25 and stars Shah Rukh Khan, Deepika Padukone, John Abraham, Dimple Kapadia, and Ashutosh Rana.