By Piyali Bhadra
Sun, 22 Jan 2023 07:00 PM IST
Minute Read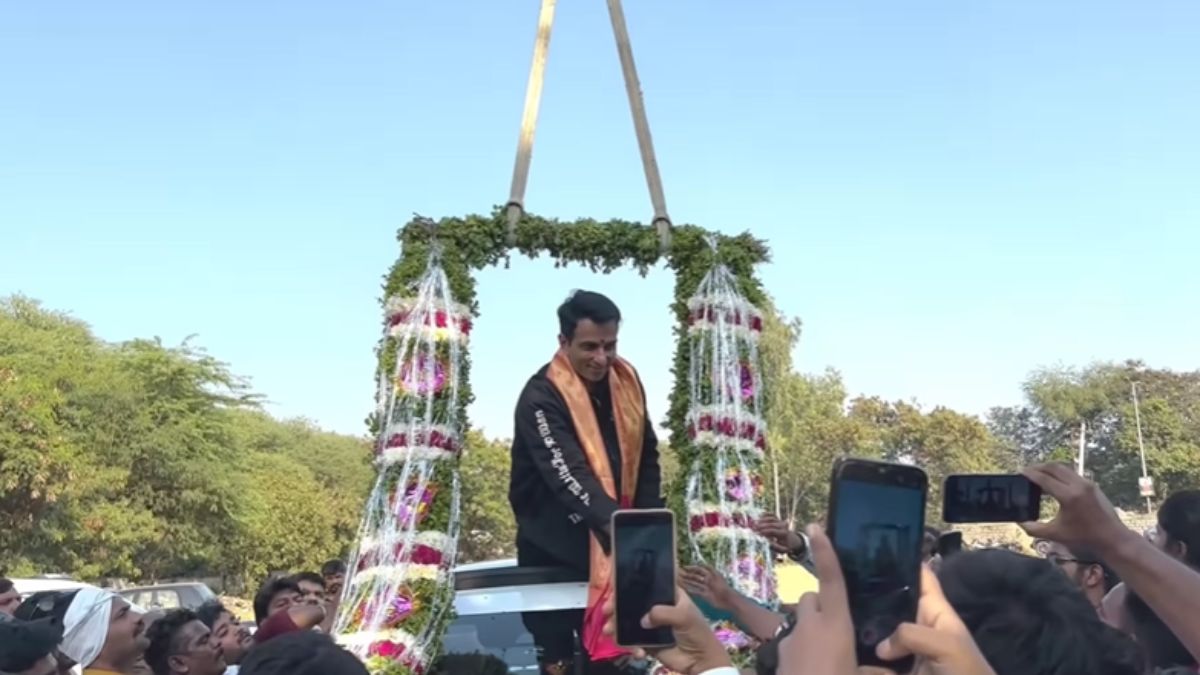 Sonu Sood is one of the most versatile actors in Bollywood standing firm in the entertainment world for over two decades. Happen to have done films in multiple languages, the actor is also known for his great humanitarian work during the tough times of the Covid-19 pandemic.
Helping thousands of immigrants paving way for them to return to their native homes during the thick of the Covid-19 pandemic, the actor is adored by millions and now a temple has also been built in his honor in the state of Telangana.
Taking it to his Instagram account, Sonu Sood posted a heart-warming video of himself being welcomed in the State of Telangana, where the actor received roaring praise from the villagers of Siddipet, welcoming their national hero.
View this post on Instagram
Sharing the video on his Instagram account, the actor was grateful and wrote, "So much love and affection by the people of Telangana. Feels surreal!! I don't deserve a temple, lovingly built by the local villagers in SIDDHIPETH but feel extremely overwhelmed by all the blessings and kindness showered on me. Truly humbled."
View this post on Instagram
Hundreds of villagers were seen huddling and everyone was eager to catch a glimpse of Sonu Soo, who met and greeted everyone. He also stepped out of the car and took selfies with them and he even obliged some of them with a grateful smile on his face.
Reacting to the video, several fans of the star took over the comment section, where one social media user wrote, "He deserves this indeed!", while another wrote, "Pride of our India!" Another social media user commented, "Indian people:-Tum humari ek baar help karo, hum tumhare liye jaan de denge! A perfect example is this video!" While some called him, "The Living Legend!"
Recently, Sonu Sood has also been going around in Telangana and has assisted Covid-19 in various villages. The temple which is built in his honor was erected by Bhukya Rajesh Rathod, a resident and a graduate from the town of Tanda, located 10 KM away from the Dhulmitta Mandal headquarters.
Talking about his work front, Sonu Sood was last seen alongside Akshay Kumar in 'Samrat Prithviraj' where he essayed the historical character of Chand Bardai. He next will be seen in a new show titled, 'Kuberan's House' which will support India's start-ups, much like Shark Tank India.