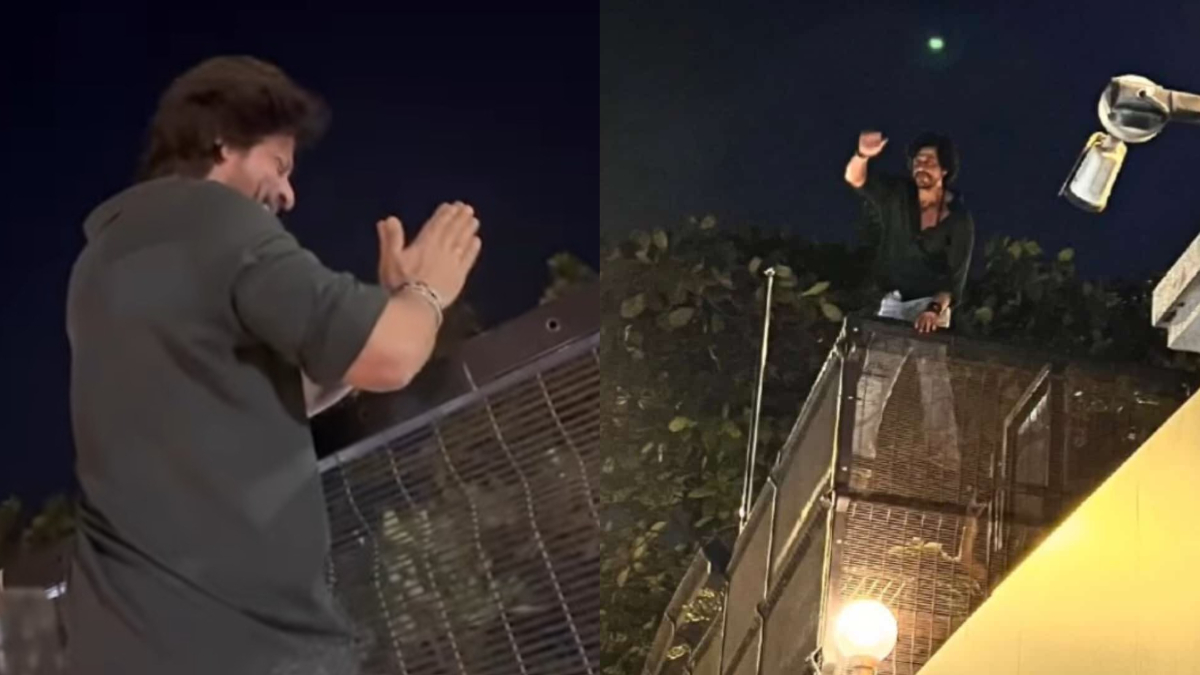 Shah Rukh Khan, who is gearing up for the mega release of his spy thriller film Pathaan, surprised his fans waiting outside Mannat on Sunday. The superstar arrived to Mannat's roof and greeted his fans with his appearance.
Shah Rukh Khan greeted his sea of fans, gathered outside his house. The actor took to his social media account to post a glimpse of the evening.
Taking to his Instagram account, Shah Rukh Khan posted a video of himself greeting the public outside Mannat. Keeping up with his wittiness, the 'Pathaan' star also mentioned about a car that got stuck in traffic outside his house.
Shah Rukh Khan wrote, " Thank you for a lovely Sunday evening… sorry but I hope ki laal gaadi waalon ne apni kursi ki peti baandh li thhi. Book your tickets to #Pathaan and I will see you there next…" Watch video:
View this post on Instagram
Social media was flooded with pictures and videos of Shah Rukh Khan from Sunday evening. One user wrote, "Our King Khan @iamsrk waved fans outside Mannat #Pathaan Even today it's not a special day, but Sunday & #ShahRukhKhan came outside waved & made it really special, look at the crowd outside #Mannat This is pure Shahdom & true Dil Se Superstar for a reason."
Starring Shah Rukh Khan, Deepika Padukone and John Abraham in the lead roles, Pathaan has been helmed by Siddharth Anand. The film also stars Dimple Kapadia and Ashutosh Rana in pivotal roles and will be released worldwide on January 25, 2023.
Recently, in an exclusive video shared by Yash Raj Films, Shah Rukh Khan spoke about how he came to the industry, nearly 32 years ago to become an action hero.
The actor continued how Pathaan is his dream come true. "I came to the film industry 32 years ago to be an action hero but I missed the boat because they made me a romantic hero instead. I've only wanted to be an action hero. I mean I love DDLJ and I love Rahul and Raj and all these good sweet boys but I always thought I was an action hero, so for me it is it's my dream come true," Shah rukh Khan said in the video.
Notably, Shah Rukh Khan and the team of Pathaan have opted for a no-media interview policy for their film.