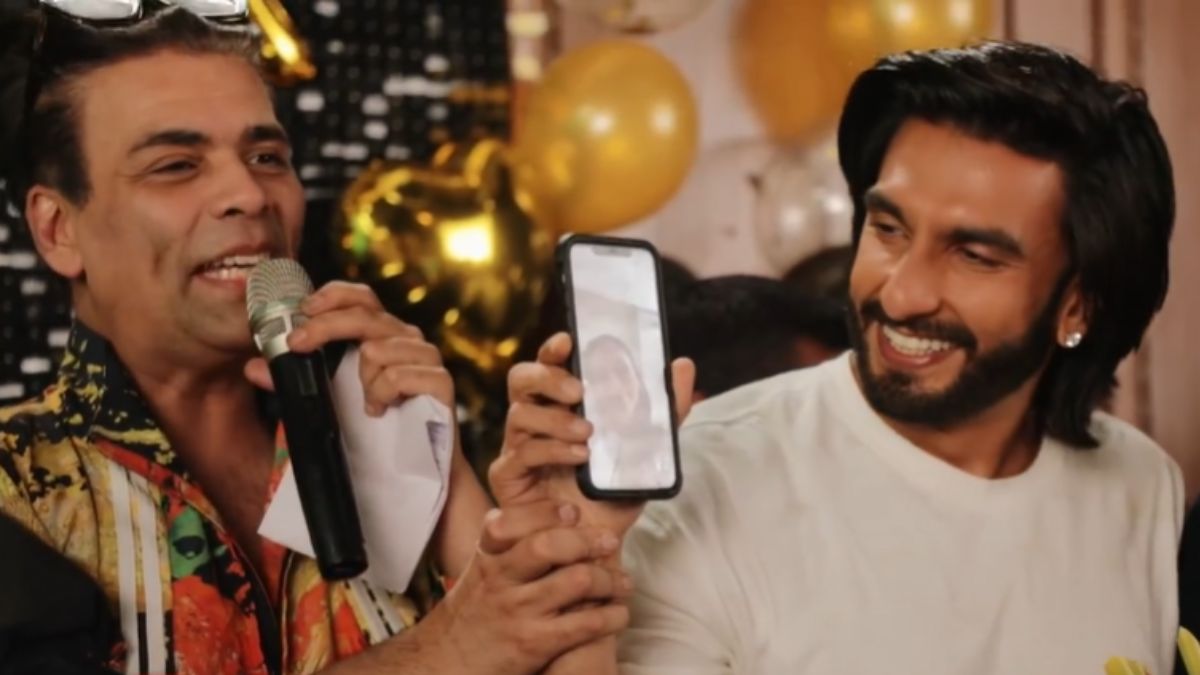 Ranveer Singh and Alia Bhatt-starrer 'Rocky Aur Rani Ki Prem Kahani' has made fans very excited as their fans loved them in Gully Boy. Moreover, Karan Johar will also return as a director for this film. Recently, Alia Bhatt wrapped up shooting for the film and Ranveer shared a behind the scene video of the celebration. Now, the other star cast has also wrapped the shooting and only one song is left to shoot. Ranveer shared a fun glimpse of what happened at the wrap party.
Sharing the video, Ranveer wrote, "Many days of - hearty laughs, tears, mischief, love, blood & sweat. Somewhere in between action and cut, this kahani found a family within the hearts of everyone on set. IT'S A TALKIE WRAP ON #RockyAurRaniKiPremKahani with just 1 song to go! We will see you on the big screen! Coming soon in 2023."
View this post on Instagram
Alia Bhatt was not present at the shoot but joined the team virtually. Karan Johar said, "Ye Hai Rocky aur Rani, Virtual aur real ki prem kahani". Later, Ranveer confessed that he always wanted to do a Karan Johar's film and was glad that Karan Johar himself directed the film. "I always wanted to be in Karan Johar's movie. Little did I know my first Dharma film would be directed by the boss himself", said Ranveer in the video. Later, Karan said, 'It's a talkie wrap of Rocky Aur Rani Ki Prem Kahani".
Meanwhile, Karan Johar also penned a sweet note on the film's wrap. "It's a talkie wrap on a piece of my heart...a Kahani that became a journey which I will hold close to me forever! I sat in the director chair after many years and it felt like coming home. We had legends and superstars on the set and in front of the camera - they were magic! Behind the camera, it was nothing short of magic either with my A-team, my pillars of strength. Thank you to everyone who worked tirelessly and passionately towards this kahani...I am forever grateful," Karan wrote.
Alia Bhatt wrapped the shooting of Rocky Aur Rani Ki Prem Kahani a few days earlier. Ranveer Singh shared a video of Alia dancing to Ranbir Kapoor's song 'Channa Mereya'. Sharing the video, he wrote, "Rocky ki kahani Rani se shuru aur Rani pe khatam!"
View this post on Instagram