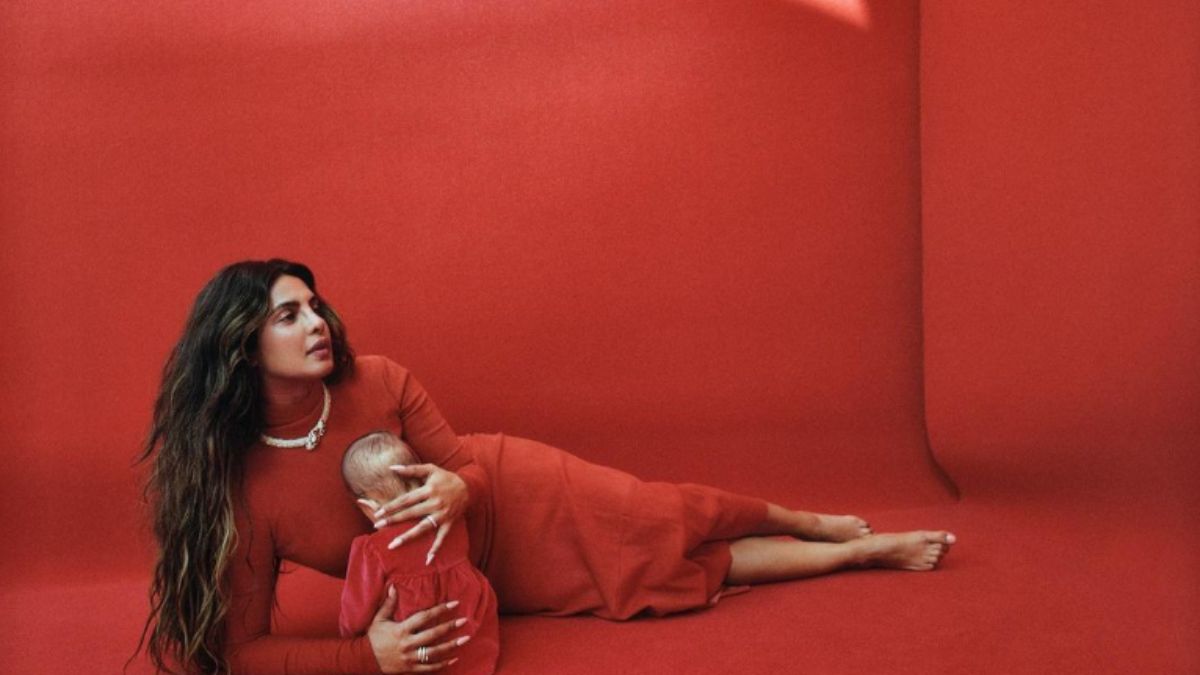 Priyanka Chopra has established herself as one of the most successful actors in India and has been climbing the ladder of success internationally as well. The Barfi star has added another feather to her hat as she made her debut on the British Vogue cover with her daughter Malti Marie.
Sharing the picture on her Instagram, Priyanka wrote, "Another one of our many firsts together… #MM. British Vogue, February 2023."
View this post on Instagram
She looks absolutely stunning in a red dress designed by Ferragamo and wore a stunning necklace by Bulgari. Meanwhile, her daughter can also be seen sitting in a cute red dress and Priyanka can be seen hugging her for the picture.
She recently hosted a screening for the film 'Chhello Show', which is India's official submission to the Oscars 2023. She wrote, "The least I can do is always support the industry that taught me all I know about my job. So proud of the amazing movies that come out of Indian cinema. 'Chhello Show' being one of the special ones. Good luck team! Go get 'em."
View this post on Instagram
She added, "P.S. Chhello Show (Last Film Show) - a regional language movie (Gujurati) which has been selected as India's Official Entry to the Best International Feature Film category at the 95th Academy Awards. Written and directed by Pan Nalin, this incredible film revolves a 9 year old's @iambhavinrabari fascination with Cinema."
On the work front, Priyanka will star in Jee Le Zaraa, along with Katrina Kaif and Alia Bhatt next year. She revealed that she talked with Katrina and Alia before speaking to Farhan Akhtar about it.
"I called up Alia and Katrina, this is before Farhan or anybody came (onboard). I called the girls first. I was sitting at home and I wanted to do a Hindi movie. But I wanted it to be on the terms of women," she said.
While talking about female-centric films in recent days, Priyanka said, "My generation of actresses really opened the door for the next generation of actresses to be the faces on the posters, to be able to sell movies. So, I really wanted to bring together my friends and say 'let's create a movie that will do well at the box office and it will be ours'. So, the stars aligned and we decided to do it. Hopefully, we will start shooting it next year."
Priyanka will be seen in Love Again, along with Sam Heughan and Celine Dion. She will also star in the web series 'Citadel' which is produced by Russo Brothers.