Penalty Movie Review: A stretched sports drama with some powerful performances
Penalty Review: The film has highlighted quite well as how an exaggerated sense of belonging evokes racism and Insider Vs. Outsider notions in a sporty backdrop.
Publish Date: Mon, 06 Jul 2020 11:31 AM IST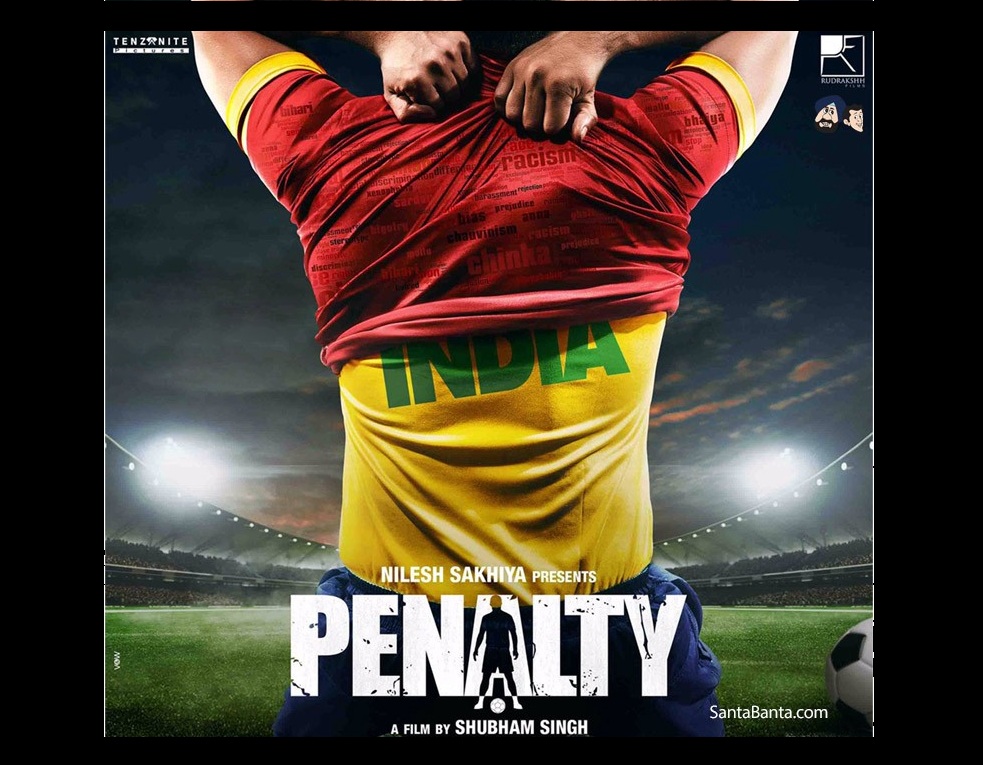 Jagran Entertainment Desk: How often it happens that a Sports drama takes you as farther away as National Highway 150, to an immaculately unexplored beauty of Manipur, one of the jewels of North-eastern India? And from Manipur to Lucknow, how many times have you reminisced country's least explored fault lines – systemic discrimination against Indians from North-east, that goes on to establish specific monopolies and exaggerated sense of excellence? The once-in-an-era Priyanka Chopra-starrer 'Mary Kom' being an exception though.
The film tells us the story of Manipur's Lukram (Lukram Smil) who takes admission at a college in Lucknow, famed for the extra ordinary Football its team plays, which over the years has become a prominent recruiting ground for those making it to country's National Football team.
Lukram hits the right notes with Ishwar (Manjot Singh of 'Fukrey' fame) and ascertains himself with an atmosphere he always wanted to be in for exploring his passion of playing football. Everything falls apart, when Lukram is jolted by the fault line of regionalism epitomised by head coach Vikram (Kay Kay Menon) in the film, which side steps the talent for the sake of a clichéd redemption of the events happened to Vikram long ago.
The film has highlighted quite well as how an exaggerated sense of belonging evokes racism and Insider Vs. Outsider notions in a sporty backdrop. But even then, we are surrounded by the likes of Ishwar (Manjot) and Parth (Shashank Arora), who keep friendship and game above every corrupt individual or systemic shortcoming.
'Penalty', a Shubham Singh-directed two-hour long Sports drama does not follow the rules of conventional film making. Film, first released in July 2019, lacks an over-the-top dramatisation of the events, and thus it attempts to let the plot build on its own with its generic pace around friendships, homecomings, regionalism, destructive intra-team rivalries, which goes on to modulate Lukram's (Lukram Smil) passion for the game of football.
The film, although is hallmarked by the on-screen flair of a powerful Kay Kay Menon and Shashank Arora (Kabir Basrai of 'Made in Heaven' fame) along with a terrifically extracted performance from the lead of the film, Manipur-based actor Lukramn Smil, doesn't quite sets a benchmark despite its least-explored conceptual background.
The film, first falls short of matching the standards set by others, in sports dramas such as R Madhavan-starrer 'Saala Khadoos' or Daljeet Dosanjh-starrer 'Soorma' (2018). And then less than an hour into the film, you know that the film isn't leaving you with much cinematic imprint in your head and heart.
Shashank Arora (as Deputy coach of a College football team) remains under utilised, and at the moments when it is required the most, imposition of generic screenplay over the much-required dramatisation makes the film to appear stretched, although still nuanced because of a powerful concept.
Lukram's sportsmanship makes the climactic scenes gratifying, and an amazing Kay Kay Menon makes his character's clichéd redemption believable. Watch 'Penalty', if you are curious what it means for a fellow citizen from North-east to make inroads to a Game he loves most in the world. Despite stretched screen time, it's all and all Lukram, who stands out.
Posted By: Abhinav Gupta