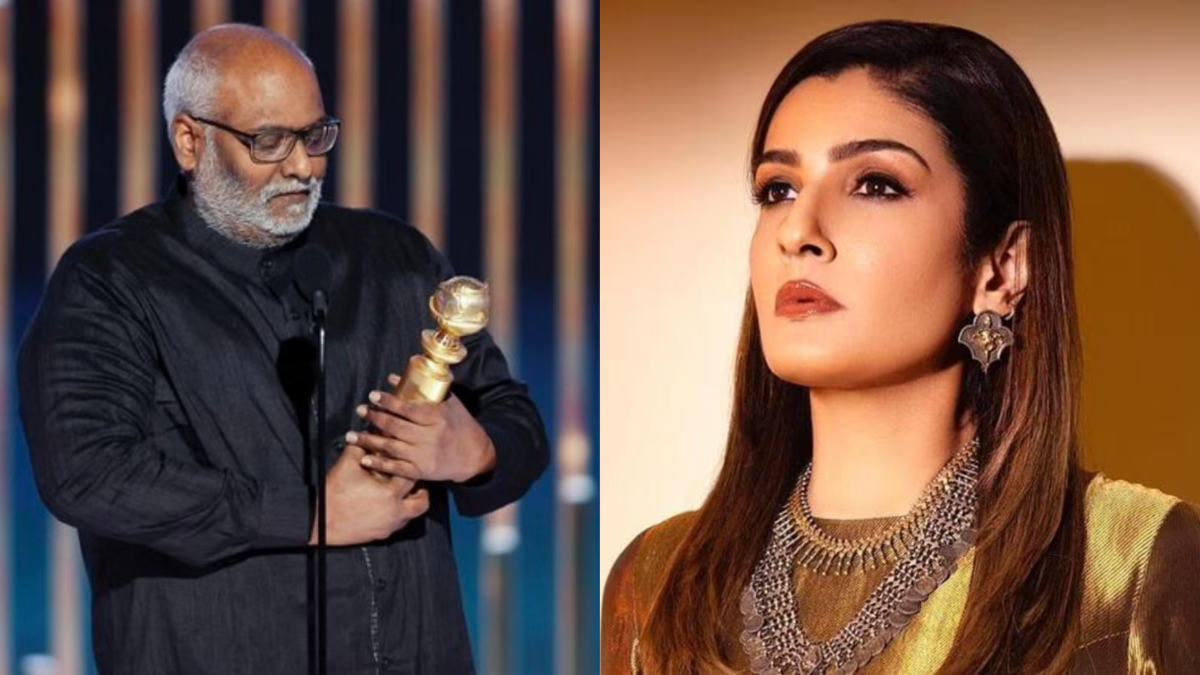 The coveted Padma Awards 2023 were announced on the eve of Republic Day. Amongst the 106 recipients were tabla maestro Zakir Hussain, 'RRR' music composer MM Keeravaani, and actor Raveena Tandon.
According to an official statement by the ministry, Zakir Hussainwas awarded the Padma Vibhushan for his 'exceptional and distinguished service'. Notably, the renowned musician received Padma Shri and Padma Bhushan in 1988 and 2002, respectively.
Legendary artists Jairam and Kalyanpur will be awarded Padma Bhushan, presented for distinguished service of high order. Jairam has given playback for over a thousand Indian movies, and has recorded over 10,000 songs in more than 10 languages including Kannada, Tamil, Hindi, Telugu, Malayalam, Marathi, and Bengali, among others.
Kalyanpur, the voice behind popular tracks including 'Aaj Kal Tere Mere Pyaar Ke Charche', was a star singer in the 1960s and 1970s, and has recorded songs in several languages including Hindi, Marathi, Assamese, Gujarati, Maithili, Bhojpuri, Rajasthani, and Punjabi.
MM Keeravani, who has become a global phenomenon post his song Naatu Naatu from SS Rajamouli's 'RRR' bagging a Golden Globe award and most recently, an Oscar nomination, will also be receiving the Padma award.
Taking to his Twitter account, the music composer thanked the government of India for the honor and wrote, "Much honoured by the civilian award from the Govt of India. Respect for my parents and all of my mentors from Kavitapu Seethanna garu to Kuppala Bulliswamy Naidu garu on this occasion."
Raveena Tandon, who was recently seen in 2022's highest grossing Indian film, KGF: Chapte 2, dedicated her Padma Shri to her late father. In an official statement, the actor said, "It is always a wonderful feeling to have one's work appreciated and honoured by one's country. Such appreciation may, at first glance, feel like the reward that signifies the culmination of my journey, it is anything but."
The esteemed list of Padma awards includes six Padma Vibhushan, nine Padma Bhushan and 91 Padma Shri Awards. See full of Padma Awards 2023 here:
Padma Vibhushan
Mulayam Singh Yadav (Posthumous)
Balkrishna Doshi (Posthumous)
Zakir Hussain
SM Krishna
Dilip Mahalanabis (Posthumous)
Srinivas Varadhan
Padma Bhushan
SL Bhyrappa
Kumar Mangalam Birla
Deepak Dhar
Vani Jairam
Swami Chinna Jeeyar
Suman Kalyanpur
Kapil Kapoor
Sudha Murty
Kamlesh D Patel
Padma Shri
Sukama Acharya
Jodhaiyabai Baiga
Premjit Baria
Usha Barle
Munishwar Chanddawar
Hemant Chauhan
Bhanubhai Chitara
Hemoprova Chutia
Narendra Chandra Debbarma (Posthumous)
Subhadra Devi
Khadar Valli Dudekula
Hem Chandra Goswami
Pritikana Goswami
Radha Charan Gupta
Modadugu Vijay Gupta
Ahmed Hussain & Mohd Hussain (Duo)
Dilshad Hussain
Bhiku Ramji Idate