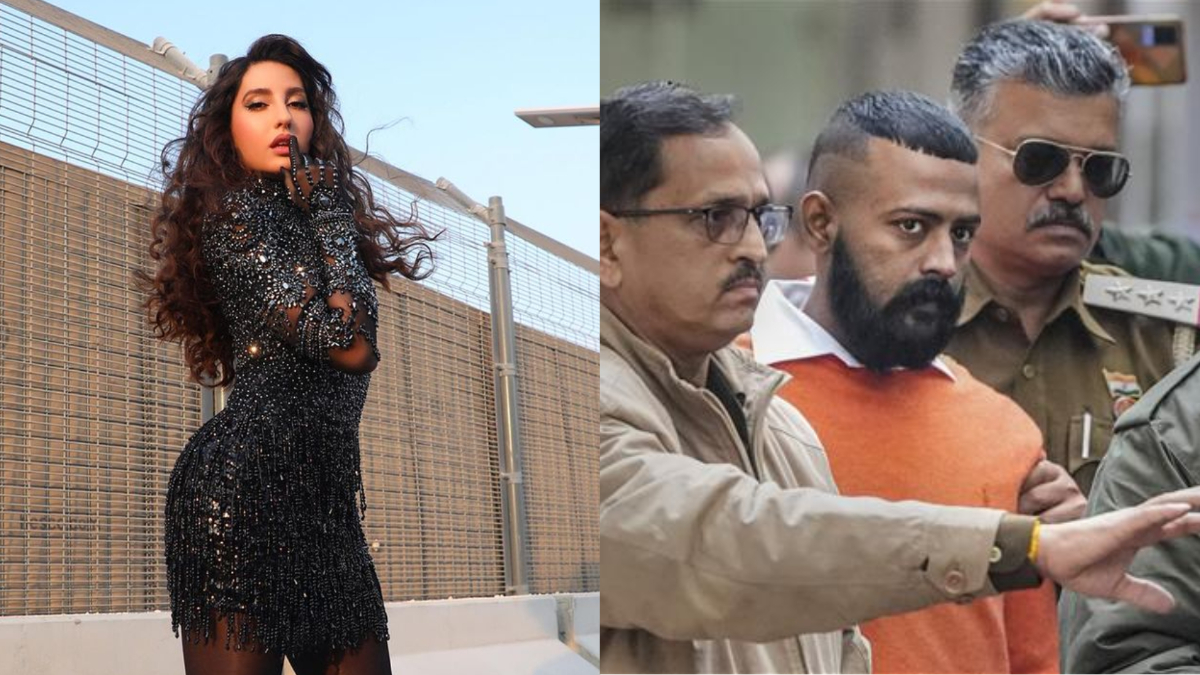 Conman Sukesh Chandrasekhar has hit back at actor Nora Fatehi after she alleged that Sukesh promised to buy her a big house and take care of all her luxuries if she agreed to be his girlfriend. The conman, in a media statement said that the Bollywood star took a huge amount of money from him to buy a house for her family.
Sukesh Chandrasekhar said in a press statement, "Today she (Nora) talks about me promising her a house, but she already has taken a large amount from me to purchase a house for her family in Casablanca, Morocco, all these new stories are crafted by her to escape law after ED statement 9 months ago given by her."
The report in Hindustan Times quoted Sukesh Chandrasekhar's press statement and cited that Nora Fatehi never had any professional transactions with him. "Nora claims that she did not want a car, or she did not take it for herself is a very big lie, as she was after my life that her car had to be changed, as the 'CLA' that she had looked very cheap, so then me and her selected car I gave her, and the chats and screenshots are very well with the ED, so there is no lie at all."
The statement by Sukesh added, "In fact I wanted to give her Range rover, but as the car was not available in stock she wanted in urgent, I gave her the BMW S series, which she kept using for a long time, as she was a non- Indian, she asked me to register it on the name of her best friend's husband Bobby's name. Me and Nora never had a professional transaction, as she is claiming except for once that she attended an event hosted by my concern foundation, for which official payment was made to her agency."
Sukesh Chandrasekha has also claimed that he was in a serious relationship with Bollywood actor Jacqueline Fernandez and said that Nora Fatehi was always jealous of the 'Cirkus' star.