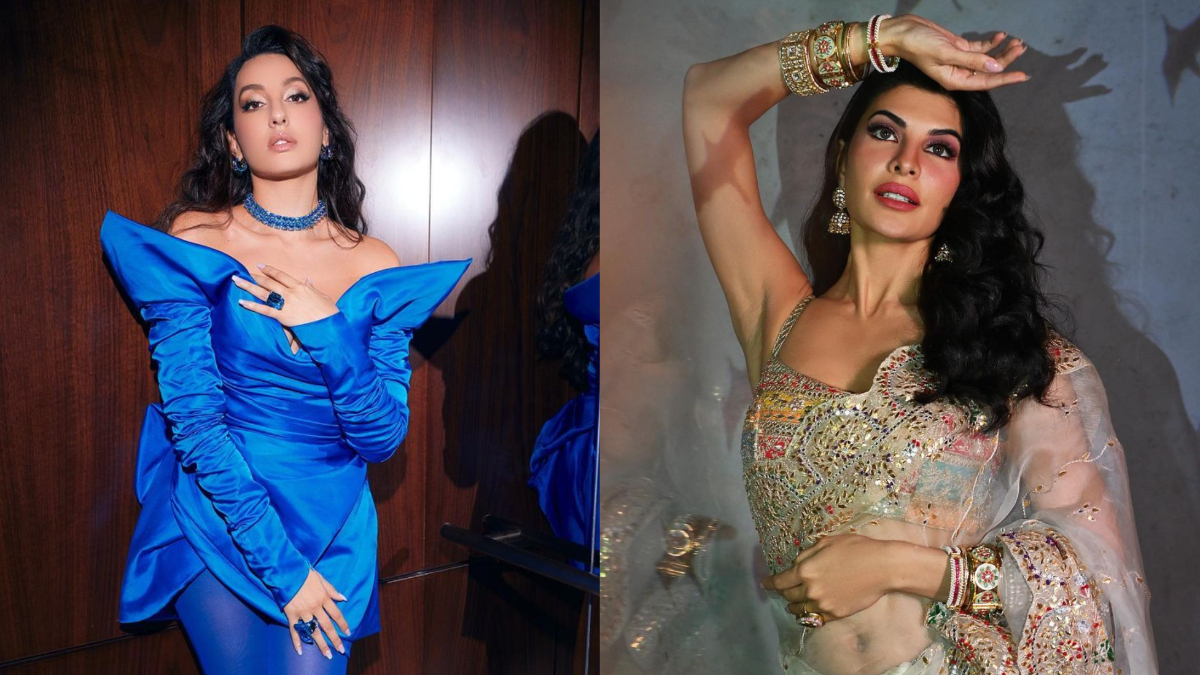 Nora Fatehi has alleged that she never met conman Sukesh Chandrasekhar in her statement to the Enforcement Directorate. The actor has also revealed that the conman sought undue favor from her through his close aide Pinky Irani.
According to Nora Fatehi's statement obtained by India Today, Nora Fatehi has claimed that Sukesh Chandrashekhar promised the Bollywood star a big house and a luxurious lifestyle if she agreed to be his girlfriend. Nora also added that Sukesh Chandrasekhar's aide Pinky Irani contacted her cousin and told her that Jacqueline Fernandez was waiting in line for Sukesh's offer, but he wanted Nora Fatehi.
Nora Fatehi said that Pinky Irani told her cousin that, "Many actresses are dying to be taken care of by Sukesh." "Initially, I did not know who Sukesh was. Later, I thought he used to work at a company called LS Corporation. I neither had any personal contact nor did I ever have any conversations with him," Nora Fatehi said in her statement as reported by India Today.
The actor added that she had no clue about the conman and never met him. "The only time I saw him was when the ED confronted me with him at its office," Nora Fatehi wrote in her statement.
Jacqueline Fernandez had earlier told ED in her testimony that, "Sukesh misled me, and ruined my career and my livelihood. Pinky Irani convinced my makeup artist, Shaan Muthathil, that he was an important official from the Home Ministry."
The Bollywood star added, "He introduced himself as the owner of Sun TV and claimed J Jayalalitha was his aunt. Chandrashekhar said he was a big fan, and said I should do films in South India too, and as the owner of Sun TV, they had many projects lined up. We should try to work together in south Indian movies. He never mentioned he was calling from jail or that he was in jail. He used to call from one corner with a curtain and a sofa in the background."