'Nobody likes to be trolled for no fault, I always stand against domestic violence,' says Neha Dhupia
Publish Date: Mon, 18 May 2020 06:42 PM IST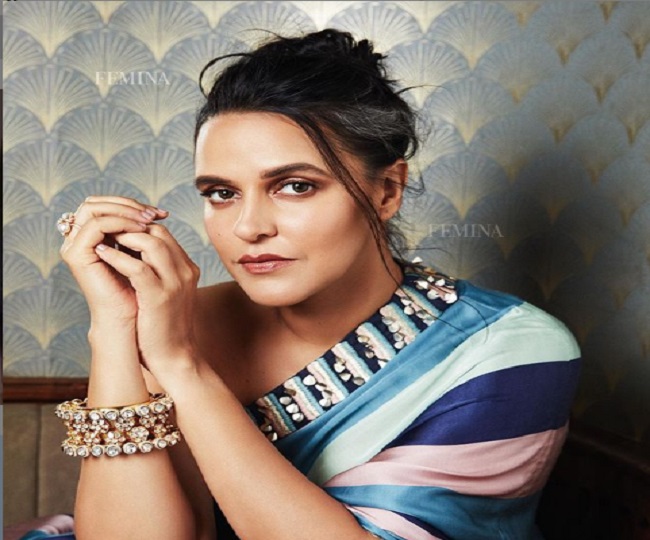 New Delhi | Jagran Entertainment Desk: Actress Neha Dhupia, who has been in the lately over for her recent comments, has admitted that trolling is now bothering her as the trollers are bringing her family in between. The actress has said that nobody likes to be trolled for "no fault" and wake up to "a hurl of insults and personal jabs" at family.
Dhupia who is one of the members in the jury panel of the reality show MTV Roadies. In one of the episode, she had bashed a guy when he said that he had slapped his girlfriend as she was cheating on him with other relationships.
This event gained a lot of eyes on social media and Dhupia's accounts got bombarded with trolls. It has been months to the telecast of that particular episode and Neha is still being criticised over the internet.
In an interview with news agency IANS, Neha Dhupia spoke about the episode and said, "Nobody likes to be trolled and there is no shying away from the fact that for no fault of yours, you wake up to a hurl of insults and then they not only take you down, but they want to take personal jabs at you on your family when you're not doing that."
"What I was doing was just taking a stand and everything that I had to say I have put out in my statements so I don't think that I have anything else to say. Will I always stand against domestic violence? Yes, I will," She added.
When Neha was asked about how does she take the trolls now, the actress said that sometimes they affect her but sometimes it gets like she has become thick-skinned to tackle them.
Later in the conversation when Neha was asked about her five-year journey in the show and she said, "Roadies has taken me to some of the most fabulous places in and around the country. It's made me meet some very interesting and cool talents that aspire to be on the show. And of course, spending time with all the leaders. My five years have been splendid."
MTV Roadies is one of the most adored shows, especially by millennials. This time the Roadies team is taking the auditions online due to the coronavirus lockdown.
Sharing her experience about the online auditions, Dupia said, "the numbers are crazy. It was great to see so many people. I'm not sure if this is a new reality, people using tech and staying indoors and working from home is something which may become close to the new normal, but to say that people will not go back on set is unrealistic."
"They will eventually, once everything settles down, and I hope that as much shortly. But having said that, there's so much stuff that is out there, which is on digital to be consumed right now. But the truth is that the ones that have been viewed are the ones that have been followed, and that's why I feel like the show gets the love that it deserves, whether it's online or whether it's on an OTT platform or whether it's on television, or whether it's on grounds, so I feel like it's also because the show's been around for 17 years," she added.
Posted By: Aalok Sensharma