By Swati Singh
Tue, 24 Jan 2023 04:03 PM IST
Minute Read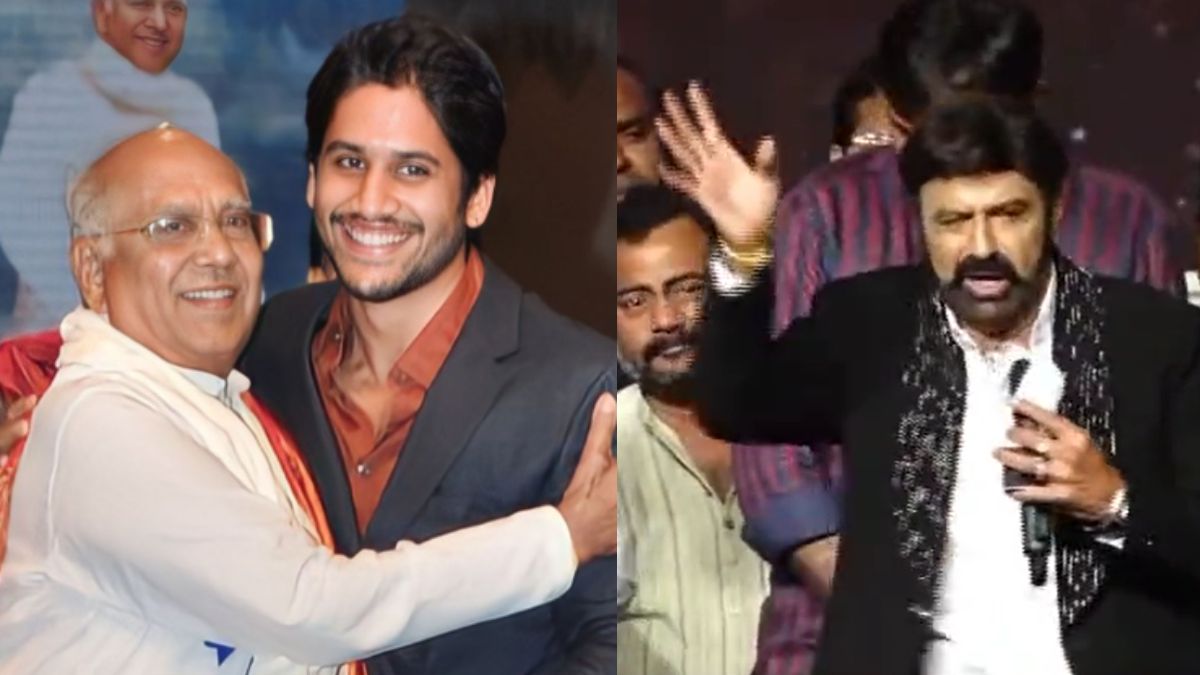 Actors Naga Chaitanya and his brother Akhil Akkineki condemned actor Nandamuri Balakrishna's recent speech in which he made an offensive remark about their grandfather, the late legendary actor Akkineni Nageswara Rao. Social media also criticized Balakrishna's remarks, as evident from the reactions pouring on the micro-blogging site.
During the success meet of Veera Simha Reddy, Balakrishna said, "My father Sr NTR (Nandamuri Taraka Rama Rao) had some contemporaries, aa Ranga Rao (referring to SV Ranga Rao), Akkineni, Thokkineni, and some others."
Now, reacting to the same, Naga Chaitanya and Akhil released a statement in which they stated that insulting legends like Ranga Rao and Nageswara Rao is like disrespecting ourselves. "Nandamuri Taraka Rama Rao garu, Akkineni Nageswara Rao garu and S.V Ranga Rao garu's creative contributions have been the pride and pillars of Telugu Cinema. Disrespecting them is degrading ourselves," read the statement.
January 24, 2023
Netizens took to the comments section and dropped reactions in favour of Akkineki. A user commented, "How angry are you that Anna's grandfather was told wrongly...fans are also angry....keep this in mind...Brother, you...make a blockbuster movie, Anna, let's show our Akkineni power," while another one wrote, "He reminds me of a dialogue written by Trivikram garu in the movie, he says to Tanikella Bharani, Brahmaji."
అన్న తాతగారికి తప్పుగా అన్నారని నీకు ఎంత కోపం వచ్చిందో... అభిమానులకు కూడా అలానే కోపం వచ్చిందన్న.... ఇది మనసులో పెట్టుకొని ... తమ్ముడు, నువ్వు.. బ్లాక్ బస్టర్ మూవీ చేయండి అన్నా మన అక్కినేని పవర్ ఏంటో చూపిద్దాం

— CHAITU sivaji (@ChaituSivaji) January 24, 2023
అతడు మూవీలో త్రివిక్రమ్ గారు రాసిన ఒక డైలాగ్ గుర్తుకు వస్తుంది, తనికెళ్ళ భరణి, బ్రహ్మాజీ తో అంటాడు, అదెంట్ర అంత సింపుల్గా వేసేశాడు, పద్ధతిగా, ఎదో మొక్కకి అంటూ కడుతున్నట్టు గా, మీరు కూడా చాలా చక్కగా పద్ధతిగా చెప్పారు, తప్పు ఎవరు మాట్లాడినా తప్పే దానిని మనం కూడా ఒప్పుకోవాలి🙏

— Shekhar Goud Polagani🇮🇳 (@ShekharPolagan1) January 24, 2023
Anna Hattsoff Anna ❤️❤️❤️maa aathma gouravanni kaapadav🙏🙏🙏Inka coller egaresi thoruguthanu💪💪💪🤝🤝🤝

— Saikrishna Hanumanthu (@SaikrishnaHanu1) January 24, 2023