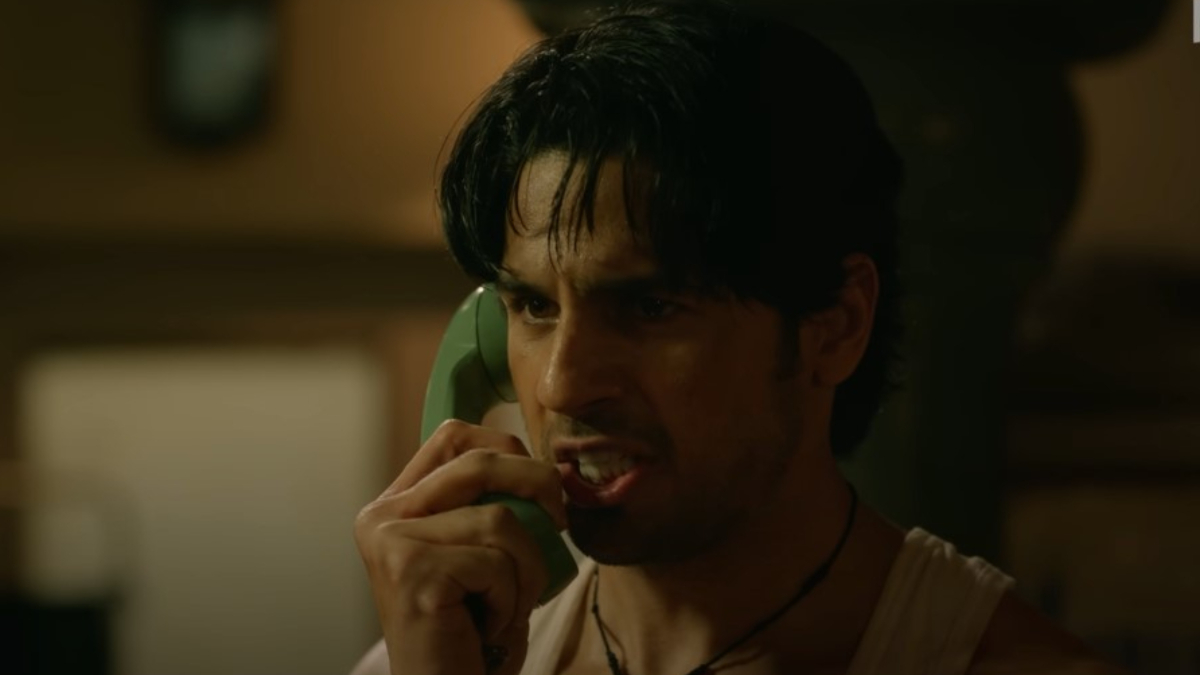 Cast: Sidharth Malhotra, Rashmika Mandanna, Kumud Mishra, Mir Sarwar, Parmeet Sethi, Sharib Hashmi, and Zakir Hussain
Director: Shantanu Bagchi
Sidharth Malhotra is back on OTT with another patriotic film, Mission Majnu. With 'Shershaah' winning over the audiences hearts and sweeping every major award last year, expectations were bound to be high with Sidharth Malhotra's latest spy thriller film streaming on Netflix from January 20, 2023.
Whether to watch or skip the film on OTT this weekend, read our movie review of Mission Majnu:
Plot
Mission Majnu's plot is set in the 1970's after India successfully executed its first ever nuclear test. Pakistan gears up to launch its own test with the help of a world renowned scientist.
Sidharth Malhotra plays Tariq/Majnu/Amandeep Singh, who is a RAW agent living in Pakistan.
Living his ordinary life, he falls in love with Rashmika Mandana's Nasreen. Tariq has a mission in his mind, to get his father's label of a 'traitor' off his forehead. Life changes for Tariq after he is assigned an undercover mission to unravel Pakistan's plans of making an atom bomb–Mission Majnu.
First Half
Mission Majnu picks up its pace slowly, with the first few minutes of the film unfolding the love story of Tariq, a tailor by profession, who falls for a blind girl, Nasreen. The movie shifts its focus every few minutes from Tariq's personal life and his undercover mission.
Second Half
The second half of Mission Majnu tries to get your focus back to the film, shifting its focus completely on the undercover mission. But even with stellar performances, the film lets you down with a weak storyline. With a film like Raazi already there in the archives, Mission Majnu reminds you of what a film this could have been.
Performances
Sidharth Malhotra has evolved as an actor, and Mission Majnu is an exhibit of the same. The actor's growth is crystal clear post his patriotic drama film Shershaah. The actor performs intense emotional scenes on the screen with utmost ease, and works well in the action sequences as well.
Rashmika Mandanna proves she is here to stay in the Hindi film industry. Though the actor hasn't been given any crucial lines or plot, the 'Pushpa' star is decent with her portrayal of an everyday woman.
Kumud Mishra and Sharib Hashmi excel as the undercover RAW agents.
Music
The background music of Mission Majnu works well with the plot. The patriotic song, 'Maati Ko Maa Kehte Hai' fails to give you the goosebumps it intends to, but the romantic song 'Rabba Jaanda' will definitely leave you listening to it on loop.
Direction
Directed by debutant filmmaker Shantanu Bagchi, the film sets off well, but loses its grip less than 15 minutes into the story. The plot is weak and thus the narrative feels to keep you intrigued. The director probably wanted to pull off Raazi, but Mission Majnu gets confusing in the middle; is it a love story, a spy thriller, an action thriller or a patriotic drama? Characters including Pakistan's General Zia-ul-Haq and India's then Prime Minister have no substance and look more like caricatures than the powerful personalities they wanted to portray.
Overall Verdict
Mission Majnu is overall a tribute to the unsung heroes; the undercover agents who devour life to their nation without wanting anything in return. While the makers try to give these real life heroes befitting tributes, the film falls prey to a weak narrative. With decent starcast and performances, Mission Majnu is average at best and is worthy of a one time watch this weekend.
Mission Majnu is streaming on Netflix from January 20, 2023.