By Swati Singh
Tue, 24 Jan 2023 12:20 PM IST
Minute Read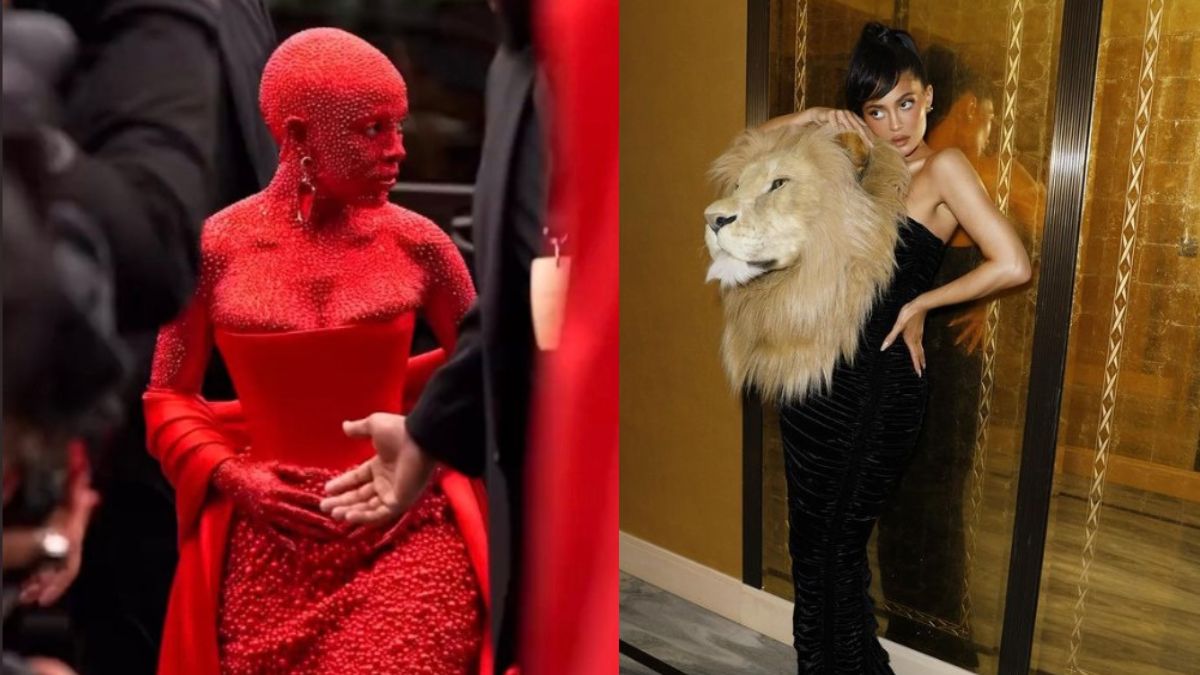 Kylie Jenner and Doja Cat made jaw-dropping appearances at Schiaparelli's couture show. The duo attended the brand's spring/summer 2023 couture show held in the Petit Palais in Paris on Monday and made heads turn in their out-of-the-box outfits.
The Kylie Cosmetics owner entered wearing a black-coloured bodycon velvet dress that had a full-fledged lion head attached to it. The Schiaparelli team told everyone that it was a fake, but the generally unsurprised fashion crowd was still astonished by the outfit. It went well with the collection, which also included a dress with a snow leopard design and other endangered animal themes.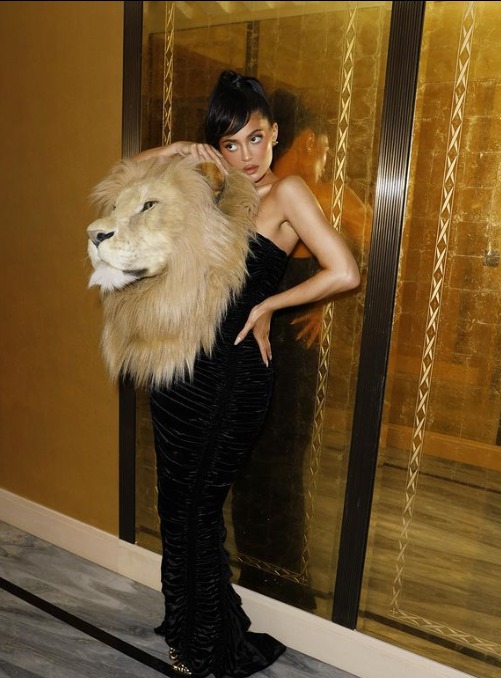 On the other hand, Doja Cat's eclectic makeup look became a center of attraction at the fashion show. She opted for 30,000 red Swarovski crystals that were covering all of her face, head and arms. The entire Crowd routed for her soon after her dramatic entrance. Apart from the crystals, she matched the silk faille bustier, hand-knit skirt of lacquered wooden beads, and trailing shawl from designer Daniel Roseberry for an eerie effect.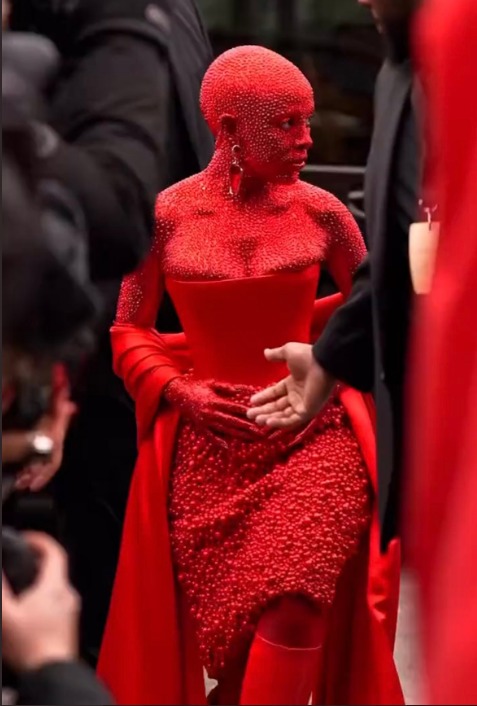 Doja completed her look with a matching long red cape and heeled boots accessorized with red earrings.
Soon after their looks went viral on social media, it sparked a meme fest. A Twitter user wrote, "this video is so funny. Doja Cat completely red and covered in glitter. the fucking elevator music. Kylie Jenner has a giant lion head on her lap for some fucking reason," another one tweeted, "The energy of this video adsfkfk Kylie is mad because she thought her little lion moment was gonna be the center of attention."
this video is so funny. doja cat completely red and covered in glitter. the fucking elevator music. kylie jenner has a giant lion head on her lap for some fucking reason pic.twitter.com/ANEVOfGa29

— plazy ☾*✲⋆. (@plazynoodles) January 23, 2023
The energy of this video adsfkfk Kylie is mad because she thought her little lion moment was gonna be the center of attention pic.twitter.com/Volcc71If5

— horace (@trashygaytweets) January 23, 2023
kylie jenner when doja cat showed up to the schiaparelli show pic.twitter.com/rCiTGsHKjl

— shawn (@shawnsvers) January 23, 2023
I just know Kylie's Leo pride was hurt at Doja's response, but she had to save face because the cameras and flashing lights were in front of her pic.twitter.com/OhPFi3hBXP

— 🌴 ¡Oye, papito! 🌴 (@_oyepapito_) January 24, 2023