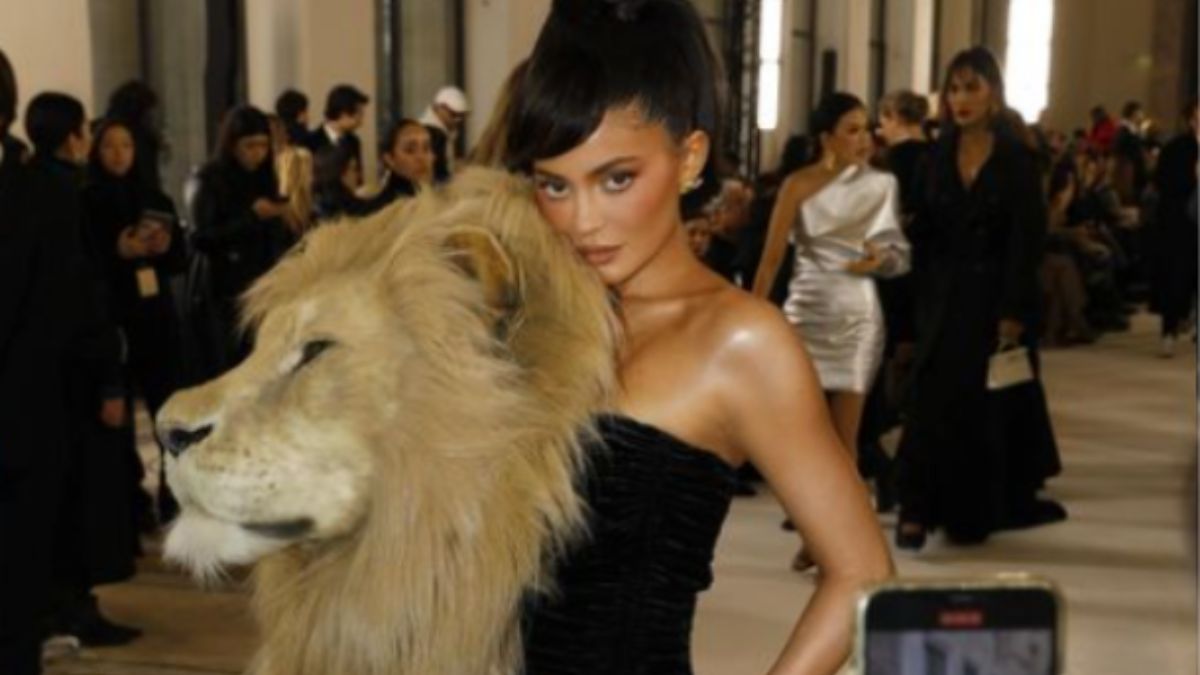 At the start of Paris fashion week, Kylie Jenner made a grand entrance wearing a realistic lion's head on her shoulder, creating a buzz around the first show of the season.
The Schiaparelli gown that made an appearance on the runway was crafted from a combination of "foam, wool, silk faux fur" and was delicately hand painted to be as close to the real thing as possible, according to the brand's Instagram post.
To make things abundantly clear, the brand added, in all caps: "NO ANIMALS WERE HARMED IN MAKING THIS LOOK."
The French fashion house may have erred in selecting the youngest and most talked-about member of the Kardashian-Jenner family to wear a dress that could be interpreted in many ways. Many people on social media assumed that if anyone was going to wear a real lion's head, it would have to be Kylie Jenner. This sentiment caused confusion, as some users thought the head was actual taxidermy.
Taking to Instagram, Kylie posted images from the event and captioned it as "BEAUTY AND THE BEAST". She expressed her appreciation for Daniel Rose Berry, the Schiaparelli designer and creative director, and mentioned that the outfit she wore was made with artificial materials and put together by hand.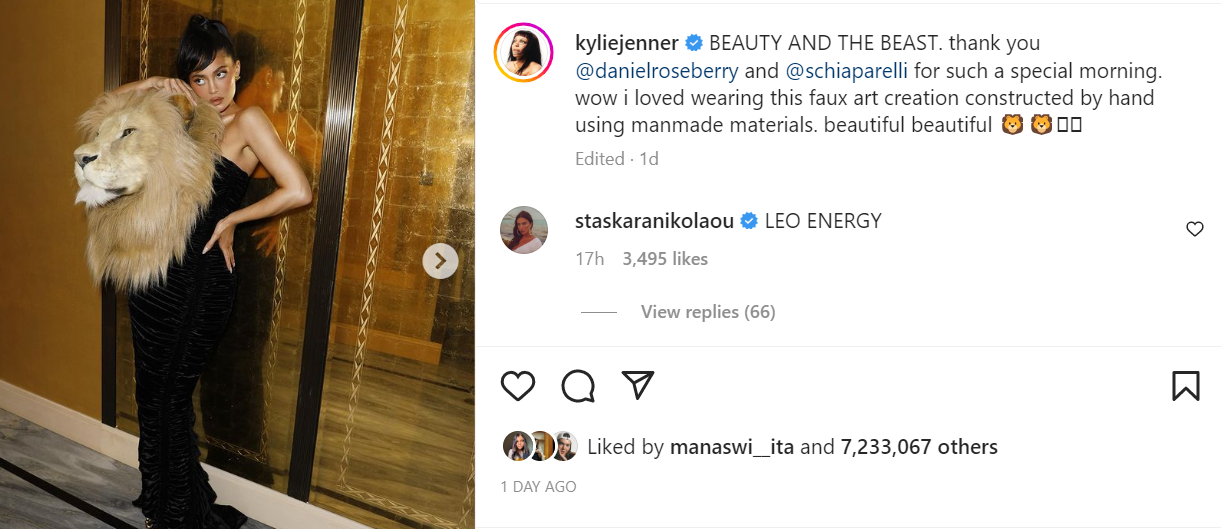 Netizens reactions to Kylie Jenner's lion head gown at Paris Fashion Week:
When pictures of Kylie Jenner's outfit from the fashion show circulated on the internet, it generated a lot of reactions from people. Many were critical of the choice. One user commented on Schiaparelli's Instagram post, "We have to stop showing animals as luxury 'products'. They may be made from foam but these are endangered species that have historically been killed for their pelts to be turned into garments."
Another user wrote under Kylie's post, "Animals are not fashion accessories!". A third netizen wrote that Kylie is "encouraging poaching", while a fourth remarked, "This is appalling, so wrong on so many levels". A fifth user said, "KYLIE Stop promoting animal abuse."
See the reactions here: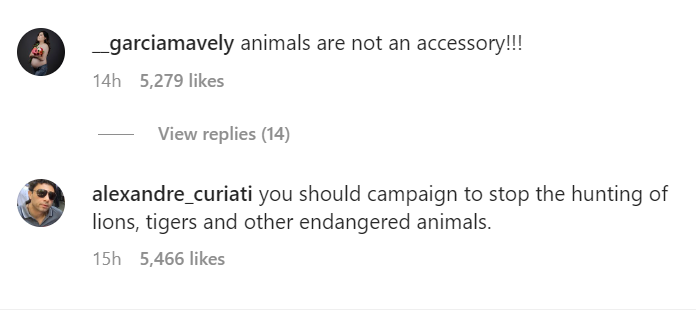 Kendall Jenner wore a piece from Daniel Roseberry's line of faux fur garments, which included a black wolf's head piece worn by Naomi Campbell, and a strapless snow leopard gown with a realistic head on the front.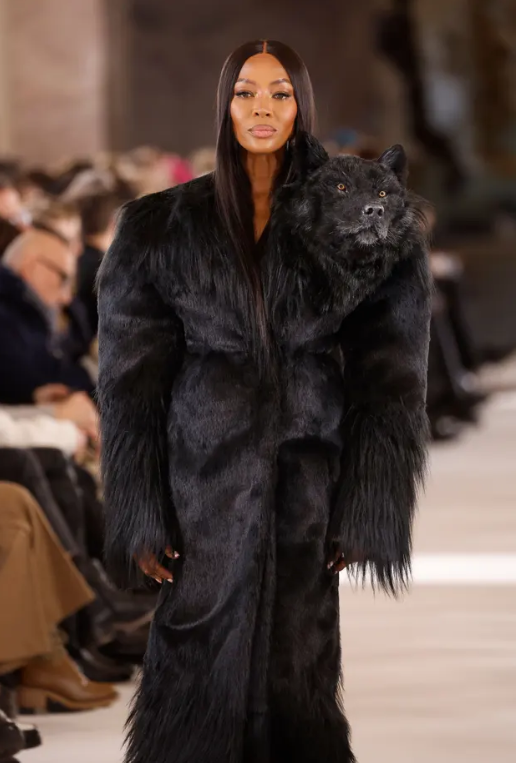 Founded by Elsa Schiaparelli in 1927, the French fashion house had influences from the Surrealist Art Movement. Back in the day when the luxury brand was at its pinnacle, it used exotic animal furs and skins. However, after its revival in 2012 by Tod's Group, the fashion house has abstained from using real fur. Apart from Kylie, Naomi Campbell also walked for the show, wearing a lifelike black wolf's head.
PETA reacts To Kylie's gown
Despite harsh criticism from fans, Kylie Jenner's Schiaparelli gown was met with a different response from the president of PETA, Ingrid Newkirk.
Newkirk commended the look and told TMZ, "These fabulously innovative three-dimensional animal heads show that where there's a will, there's a way." Newkirk even suggested that Jenner's appearance may have been a statement against trophy hunting, n which lion families are torn apart to satisfy human egotism." It is important to note that Jenner has been chastised in the past for sporting real fur.