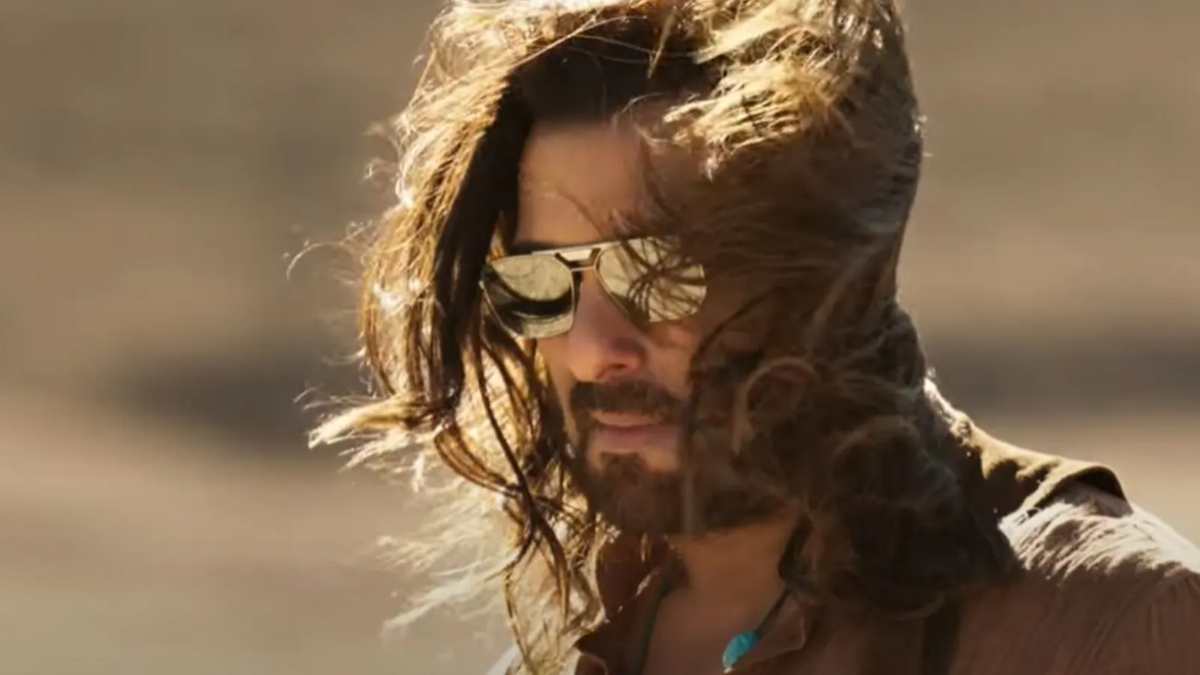 The highly anticipated teaser of Salman Khan's upcoming film, Kisi Ka Bhai Kisi Koi Jaan was released in theaters today, along with Shah Rukh Khan's Pathaan. The teaser was leaked online just hours after its theatrical release, with fans flooding social media platforms to the same.
Starring Salman Khan, Pooja Hegde, Shehnaaz Gill, Jassie Gill, Palak Tiwari in the lead roles, Kisi Ka Bhai Kisi Ki Jaan has been helmed by director Farhad Samji. Take a look at the top reaction to the teaser on Twitter:
Finally 🙏❤🙌
My jaan s debut movie teaser is here 💃💃💃
Super super proud of you my love shehnaaz kaur Gill ✨❤👏

It's just a beginning for so many great achievement in future

She is looking so perfect❤❤#SHEHNAAZGILL#KisiKaBhaiKisiKiJaanTeaser #KisiKaBhaiKisiKiJaan pic.twitter.com/3WPS53VEV6

— Man.Kaur ✨💜 (@ManKaur43869322) January 25, 2023
Honest Confession : I didn't expected.. but it is mass teaser 🙌🔥🔥 . Blockbuster written every where. The BG sound.. Goosebumps.

And our #ShehnaazGill with #SalmanKhan on Big screen. that too in South Indian look 😭😭😭#KisiKaBhaiKisiKiJaanTeaser #KisiKaBhaiKisiKiJaan pic.twitter.com/xanVeCDjQh

— Mukul Hinoniya ✨ (@iMukulhinoniya) January 25, 2023
Biggest Megastar of indian Cinema #SalmanKhan is back with a Bang.

Crowd Going Berserk, Yeh toh Bas Start hai. #KisiKaBhaiKisiKiJaan aa Rahe Eid pe Eidi Dene!! ✨🔥#KBKJTeaserInTheatres pic.twitter.com/pcSy1neOe6

— BALLU LEGEND..!!✨ (@LegendIsBallu) January 25, 2023
glimpse from #KisiKaBhaiKisiKiJaan
Shehnaaz south Indian look 😍 💗 #ShehnaazGill #ShenuaryMonth #ShenuaryMonth pic.twitter.com/8sfgqqFRV0

— 𝑵𝒂𝒎𝒓𝒂𝒕𝒂 (@namrata2401) January 25, 2023
#SalmanKhan𓃵 in a veshti and then a lungi 🙂
I have no words!#KisiKaBhaiKisiKiJaan #KisiKaBhaiKisiKiJaanTeaser pic.twitter.com/0GR7pdaWcg

— Kangana Ranaut ✨ (@KanganaRanautFP) January 25, 2023
Bhai is back! #KisiKaBhaiKisiKiJaan teaser just blew away my mind❤@BeingSalmanKhan truly winning hearts again! The best part was watching the teaser with @iamsrk's #Pathaan in the theater pic.twitter.com/tUZGueRjEw

— Amit Karn (@amitkarn99) January 25, 2023
#KisiKaBhaiKisiKiJaan Teaser#TuJhoothiMainMakkaar Trailer#Selfie Trailer #Bhola Teaser

All with #Pathaan 🔥🔥#PathaanAdvanceBookings pic.twitter.com/tzwVvicdiA

— Bello King Khan (@Bellokingkhan) January 20, 2023
A small glimpse of youth internet sensation #ShehnaazGiIl in #KisiKaBhaiKisiKiJaan teaser she's looking adorable pic.twitter.com/T9M8IQRaUK

— Harminder 🍿🎬🏏 (@Harmindarboxoff) January 25, 2023
And She's centre of attraction........
Yo go gurl....@ishehnaaz_gill #ShehnaazGill
#KisiKaBhaiKisiKiJaan pic.twitter.com/hMEukls0mP

— ❀Shanaya Papaya❀ (@shanaya_dutt) January 25, 2023
My Shehnaaz Gill In #KisiKaBhaiKisiKiJaan 😭😭🥺❤️#ShehnaazGiIl pic.twitter.com/hkOaJ4Fdkc

— SUSHANT KI DHADKAN SANA 😎🤙fan account (@lovehaishehnaaz) January 25, 2023
The teaser was attached to Shah Rukh Khan's Pathaan as a special gift from Salman Khan to the duo's fans. Interestingly, Salman Khan will also be making a cameo appearance in Shah Rukh Khan's latest spy thriller, marking the onset of Yash Raj Films' spyverse.
Kisi Ka Bhai Kisi Ki Jaan also stars Venkatesh Daggubati, Jagapathi Babu, Bhumika Chawla, Vijender Singh, Abhimanyu Singh and Raghav Juyal. The film is slated to be released in theaters on the occasion of Eid 2023.
Meanwhile, Pathaan stars Shah Rukh Khan, Deepika Padukone and John Abraham in the lead roles and has been directed by Siddharth Anand. The film marks King Khan's return to the big screen after a gap of 4 years.
Talking about how Pathaan fulfills his dream of being an action hero, Shah Rukh Khan said in an exclusive video released by Yash Raj Films, ""I came to the film industry 32 years ago to be an action hero but I missed the boat because they made me a romantic hero instead. I've only wanted to be an action hero. I mean I love DDLJ and I love Rahul and Raj and all these good sweet boys but I always thought I was an action hero, so for me it is my dream come true."
The actor added, "Pathaan is an easy guy, doing lot of tough things and I think he's naughty, he's tough but doesn't wear it on his sleeve. He's trusting. He's honest and I think he very single-mindedly thinks of India as his mother."