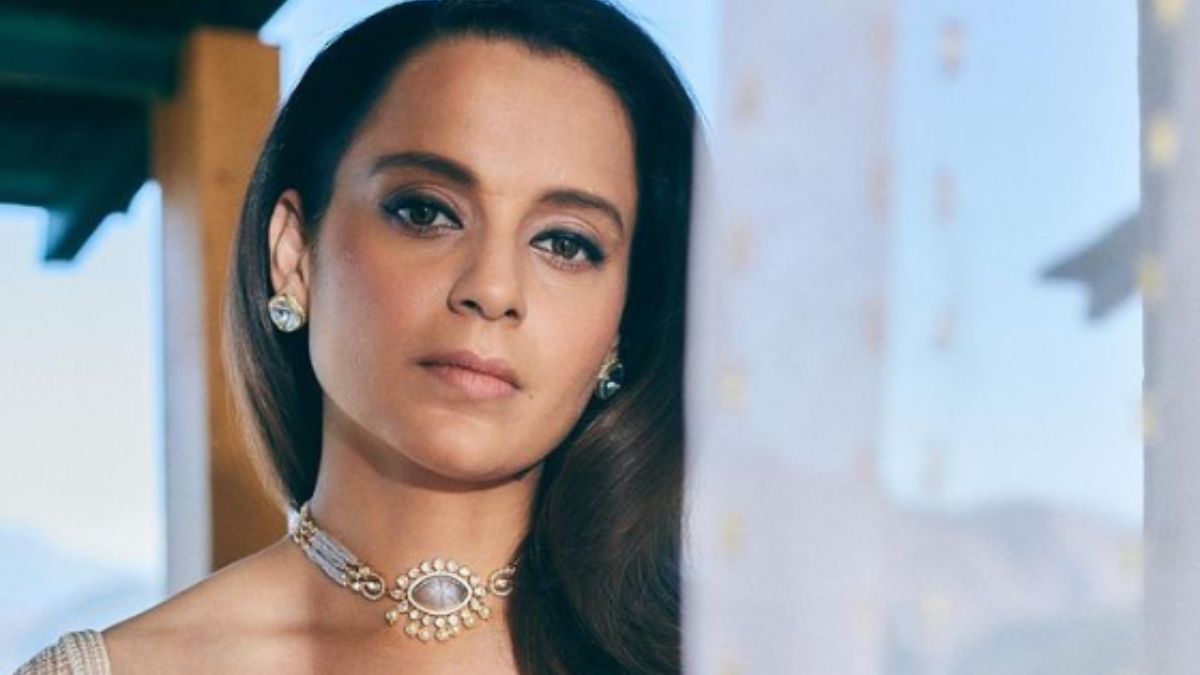 Kangana Ranaut returned to Twitter on Tuesday and a day after, posted that the movie industry is "crass" where the success of a film is only judged by the amount of money made. Her remarks came on the day of the release of Shah Rukh Khan's highly anticipated film Pathaan which made a record-breaking debut at the box office on Wednesday.
Taking to the microblogging site on Wednesday morning, Kangana said, "Film industry is so crass and crude that whenever they want to project success of any endeavour/creation/art they throw flashing currency digits in your face as if art has no other purpose... it exposes their lowly standards and the kind of deprived lives they live."
Talking about how cinema is not for financial gains, she wrote, "Primitively art blossomed in temples and reached literature/theatres and eventually inside cinemas. It is an industry but not designed for major economic gains like other billion/trillion dollar businesses, that's why art/artists are worshipped not industrialists or billionaires."
She added, "So even if artists indulge in polluting the very fibre of art and culture in the nation they must do it discreetly not shamelessly…"
Kangana's account was restored on Tuesday after a two-year suspension due to numerous violations of Twitter's policies on abusive and hateful behaviour. After Elon Musk took control of the platform, she shared requests from various Twitter users who appealed to him to restore her Twitter account.
On the work front, Kangana has not experienced any major commercial success since her 2019 film Manikarnika: The Queen of Jhansi which earned Rs 92 crore in India. Her subsequent films Panga, Thalaivii and Dhaakad have all been unsuccessful at the box office.
The actor has been in the process of creating her first solo directorial, Emergency, since last year and has revealed that she put her property up for a mortgage to finance the movie. She stars as former Prime Minister Indira Gandhi in the film.