'It's job of filmmakers to chronicle the times': Anurag Kashyap opens up on Choked's demonetisation link
Speaking about the movie, Kashyap said that the characters in "Choked: Paisa Bolta Hai" don't reflect his politics as they are more concerned about daily survival. (pic credits: PTI)
Publish Date: Sat, 06 Jun 2020 01:27 PM IST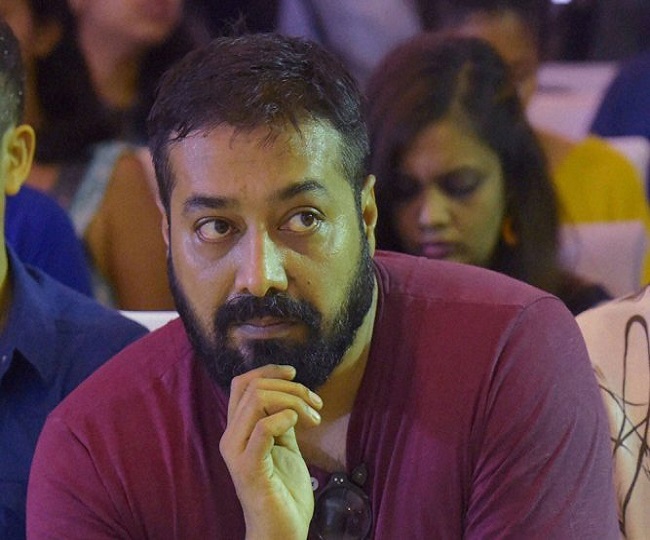 New Delhi | Jagran Entertainment Desk: Filmmaker Anurag Kashyap has been a critic of the NDA government and on several occasions, the actor has questioned the government over its decision.
Recently, Kashyap's movie 'Choked: Paisa Bolta Hai' got released on Netflix which is set against the backdrop of demonetisation which revolves around a bank cashier, Sarita, and her unemployed husband, Sushant.
Speaking about the movie, Kashyap said that the characters in "Choked: Paisa Bolta Hai" don't reflect his politics as they are more concerned about daily survival.
"When you are making a movie which is about money and marriage then demonetisation has to be a part of it. We wanted to use it as much as it was a part of a middle class life," he told news agency PTI in an interview.
"It was very clear that my personal politics, which I put on Twitter, can't be the politics of the characters in my films. They are not that privileged. If someone is struggling with daily survival, they don't have time to think about politics. They look at what will benefit them. It's the job of filmmakers to chronicle the times -- where is it based, the city, milieu and time," he added.
Also Read | Choked Movie Review: Anurag Kashyap's demonetisation saga is 'Choked' with a disappointing screen work
Talking about the characters of the movie, the 47-year-old filmmaker said that most of it was in Nihit Bhave's script, while some of the nuances came from the characters and their own experience of living in Mumbai.
"We all come from the middle class and we never forget that. A Maharashtrian middle class is different from a north Indian or Punjabi middle class. It's in the way they talk, the trust and camaraderie they have. It all came from Nihit and Amruta," he told PTI.
"Most of the lines were not written but came from the personal experiences like if you live in Mumbai, it's a guarantee that your plumbing will leak because there is so much rain," he added.
He also spoke about Saiyami Kher, who played the lead role in the movie, and said that he knew she will pull of the role of a wife and mother of an eight-year-old.
"The struggle with Saiyami was that she did not look like the character but she felt like her. Saiyami is too glamorous and young to play the part. But she took it upon herself to convince my other team members. She put on so much weight, transformed herself and sold the idea to us," Kashyap noted.
Speaking about Roshan Mathew, Kashyap said he enjoyed his acting and had sent him the script without even meeting him. "There was a certain honesty in the character that felt like Sushant even though what I saw in 'Moothon' was a very different character," he said.
"Choked: Paisa Bolta Hai" was released on Netflix on June 5, 2020. The movie tells the story of a bank cashier who discovers a stash of cash hidden in her kitchen sink. It stars Saiyami Kher, Roshan Mathew, Amruta Subhash and Rajshri Deshpande.
Posted By: Aalok Sensharma