'It happens a lot in India': Saif Ali Khan on nepotism and favouritism in Bollywood
Saif Ali Khan opened about nepotism and favouritism in Bollywood and said that "it's common in India for good actors to not get opportunities".
Publish Date: Mon, 22 Jun 2020 05:25 PM IST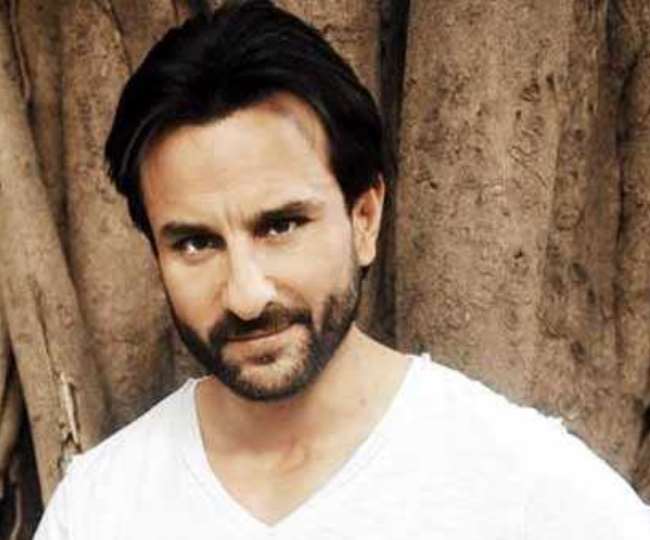 New Delhi | Jagran Entertainment Desk: Social media has been filled with debates over nepotism and favouritism in the film industry after the sudden demise of Sushant Singh Rajput. Several actors like Kangana Ranaut, Dharmendra and Raveena Tandon have opened about the issue and have shared about the Bollywood's dark side.
Recently, Saif Ali Khan also opened about nepotism and favouritism in Bollywood and said that "it's common in India for good actors to not get opportunities".
In an interview with journalist Anupama Chopra, he was asked about his views on nepotism to which he first accepted to be privileged and said, "Being the kind of person I am, the films that I have done, there has also been as a sense of privilege and lack of privilege, and people coming up the hard way and people coming up the easy way, that's always been the undercurrent, especially in an ensemble like this, with some of these NSD guys and film institute chaps."
Saif also spoke about how some actors come up through their talents while some just use their opened doors.
"They've come up purely through talent, while some of us, frankly, have had doors opened for us by the privilege of our birth and the parents we've had. So, given that undercurrent, when you're on set and you do a scene and you are as prepared as anyone else and you deliver a line which is on par with if not better than everyone, then you feel better. And to earn the respect of those guys felt really important," he said.
"It felt like a compliment that one had deserved because I hadn't worked on anything else for a few months," he said. "It happens a lot in India that there are good actors that do not get the opportunities that sometimes some privileged people do."
Saif and nepotism were also a top hit topic in the year 2017 when at the IIFA awards in New York, the actor along with Varun Dhawan and Karan Johar chanted 'Nepotism rocks!' after a dig at Kangana Ranaut who had called Karan the "flag-bearer of nepotism," for which he had received much criticism.
Saif, however, apologised for his remarks later. "It's not something that I wrote or something I believe in. It was a joke on ourselves, between Varun (Dhawan), Karan (Johar), and me. It was not supposed to be a big deal, but I realized at some point, that it might have offended Kangana (Ranaut). I called her and apologized personally. That should be the end of it. Everybody needs to take a chill pill and back off," he had said.
Meanwhile, Sushant Singh Rajput had died on 14 June. He was under depression and police is investigating the cause of the trigger that led him to take the extreme step.
Posted By: Aalok Sensharma