'If I was from a film family, I would not have to reach out to directors': Kriti Sanon on Nepotism
Publish Date: Tue, 28 Apr 2020 02:57 PM IST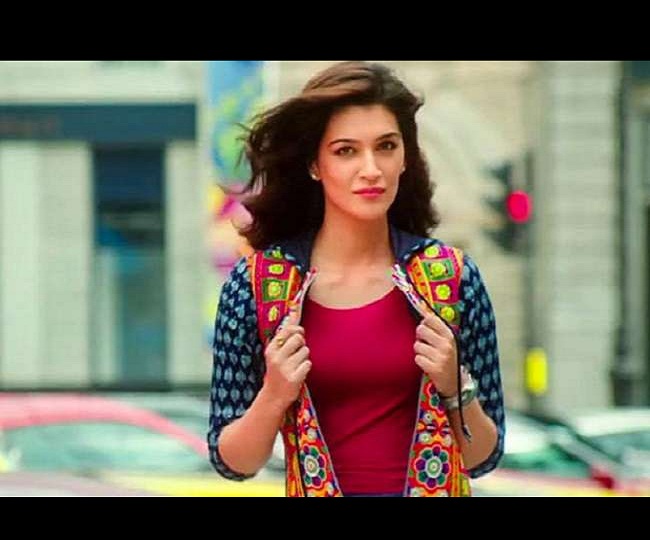 New Delhi | Jagran Entertainment Desk: In India, Bollywood is the most gleaming industry, with stardom, a humungous fan base, financial independence at its peak, and a lot of other perks. 'The more tempting the destination seems, the more uncertainty remains with its way,' that is the exact expression which speaks about the journey to become a superstar. Exploitation, rejection, and above all- Nepotism makes the thought to pursue acting, vulnerable.
Nepotism is one of the most discussed issues in Bollywood these days, recently the Luka Chupi actress Kriti Sanon in an interview with PinkVilla talked about Nepotism. Kriti confessed that she had been the victim of 'vicious-replacement,' which is nothing more than a consequence of nepotism.
Talking about her desire to meet professional gratification she said, "I'm very ambitious, and I know that I have the potential to do a lot more. I want to work with certain A-list directors. So I have got great opportunities but if I compare, there are a few more which I really want and I'd love to have. The difference is still there. I don't mind reaching out to directors. If I had been from a film family, I would not have to reach out."
"Though in the other case scenario if she was a star kid or anyone hailing from a film family, the directors would know about her", Kriti added further.
The 29 years old actress also discussed her past experiences with nepotism, and how demotivating it had been getting replaced by a star-kid. Later in the interview, Kriti spoke that though it isn't necessary that the stardom would be the reason always for the last-minute change in the cast, maybe the director genuinely desired to cast that particular person.
"It irritates you a little bit and you feel bad. What else can you do beyond a point? But everyone has their own share of successes or failures. Things happen or don't happen for a reason. Sometimes, I didn't get a film I really wanted to do and then, it hasn't worked as well. So maybe, some of it was for good," Kriti added.
The actress entered Bollywood in 2014 with the movie Heropanti and has been seen in many movies since then. Her last project was Panipat where she was seen sharing screens with Arjun Kapoor.
Posted By: Talib Khan