'He was very disturbed soul': When Mukesh Bhatt predicted that Sushant Singh Rajput was going the 'Parveen Babi way'
The veteran film-producer said that he met Sushant about a year and a half back during the pre-production stage of 'Sadak-2', adding that, 'when he (Sushant) was talking, I could make out he was very disturbed soul, something about him which I felt that he was not connected.'
Updated: Tue, 16 Jun 2020 09:21 AM IST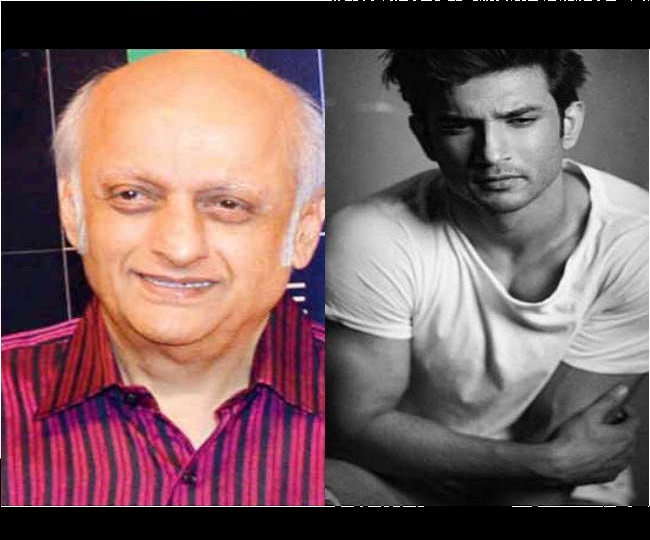 New Delhi | Jagran Entertainment Desk: The sudden demise of Sushant Singh Rajput, who allegedly committed suicide on Sunday, has left the entire country in shock. Several stars and celebrities across the country have expressed their grief over the untimely demise of the 'Kai Pe Chao' actor. However, veteran film-producer Mahesh Bhatt has revealed that he is not 'shocked' over Rajput's demise as "he saw it coming".
The veteran film-producer told Times Now that he met Sushant about a year and a half back during the pre-production stage of 'Sadak-2', adding that, "when he (Sushant) was talking, I could make out he was very disturbed soul, something about him which I felt that he was not connected".
"There was something amiss, something wrong. And I sensed that because way back in life, I started my career way back with Parveen Babi, my first film and she unfortunately was a victim of schizophrenia. I remember telling this to my brother, that I worry about this boy is going the Parveen Babi way. While the world is very shocked about this tragic incident I'm not shocked because I saw it coming," said Mukesh Bhatt.
Saying that he's hurt with the loss of such, a 'bright, talented, young, vibrant boy', Mukesh Bhatt said that he has come to know through some of Sushant's friends that he was seeing some doctors.
"He met me only on one-two occasions, first during Aashiqui-2 times when he was absolutely okay, but things didn't work out because of some date issues or something. And now when he met me for Sadak, that's the time when I felt that there was something very much amiss," said Mukesh Bhatt.
"He was not focused, there was this glazed look. He was looking lost to me, and I remember very distinctly that that disturbed me and that worried me, and I told him and I said, 'Are you okay?' He said, 'yes yes sir, I'm okay and all'. And he was not okay, and I said that specifically to my brother that this boy, I'm worried about him. Something doesn't look right, he needs help," Bhatt added.
When asked what would he have to say to those youngsters aspiring to make it big in the entertainment industry, Mukesh Bhatt defined stress as an occupational hazard of being in the industry.
"Our industry is very stress-oriented. So my request to the youngsters is that if you cannot cope with the stress this is not the profession to be in. There are occupational hazards. It's like if you have asthma, you cannot go to Siachen and fight a war because you have weak lungs. You've to understand the shortcomings, be intelligent to address those shortcomings. And be prepared to fight those shortcomings," Mukesh Bhatt said.
Posted By: Abhinav Gupta