'He would've definitely left suicide note': Shekhar Suman demands CBI enquiry into Sushant Singh Rajput's death
Shekhar Suman took the call to ask for the justice for Sushant Singh Rajput, by opening a forum for the same under the name 'Justice for Sushant Forum.'
Updated: Wed, 24 Jun 2020 12:35 PM IST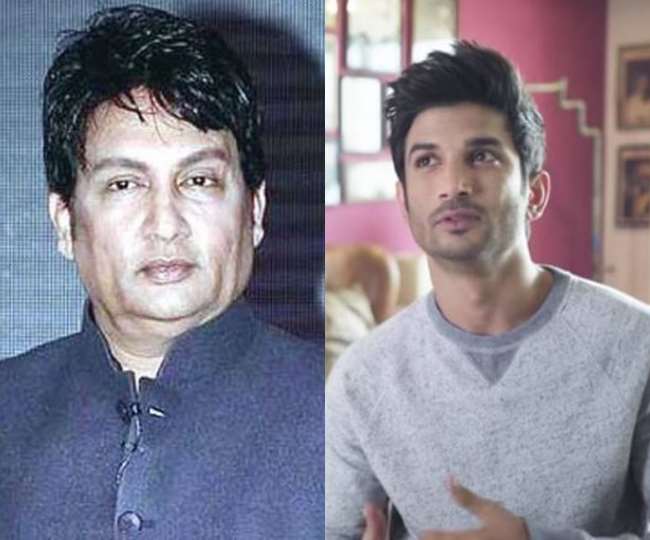 New Delhi | Jagran Entertainment Desk: Sushant Singh Rajput's death due to fatal step of suicide which the 34-year-old took on 14th June has shaken the entertainment world in Mumbai and beyond like never before. The demand to credibly ascertain the reason behind Sushant's death has been picking up the momentum and continues to remain a top cause of concern for people across the nation.
Amid the widespread outrage against Sushant's death, talk-show host and actor
The 'Movers and Shakers' host said that with 'Justice for Sushant Forum', he would implore 'just about everyone to pressurize the government to launch a CBI enquiry into Sushant's death.'
Through his Twitter handle, Shekhar enticed the people to raise their voices against this 'tyranny and gangism' to 'tear down the mafias'.
Im forming a Forum called #justiceforSushantforum.where i implore just about ev one to pressurize the govt to launch a CBI inquiry into Sushant's death,raise their voices against this kind of tyranny n gangism and tear down the mafias.i solicit your support.

June 23, 2020
As Shekhar' s tweet got significant traction on social media, Shekhar again took to Twitter to thank the people 'for overwhelming responseto the Justice for Sushant Forum', and urged the people to not lose hope and remain patient.
"I assure you that we will do our best to bring about a closure in his case,' 57-year-old actor said, while continuing to urge to not let their anger down, and 'keep the movement going."
"We will not spare the culprits even if we have to go to the end of this world," wrote Shekhar Suman.
Don't let your anger die down..keep the movement going ..we will not spare the culprits even if we have to go to the end of this world.#justiceforSushantforum

— Shekhar Suman (@shekharsuman7) June 24, 2020
Earlier, Shekhar Suman had raised the suspicions on the assertion of Mumbai Police that no suicide note was found from Sushant's house.
"The way he was, strong willed and intelligent, he would have definitely definitely left a suicide note," Shekhar had said, while adding that, "there is more than meets the eye."
Sushant committed suicide on June 14th at his Bandra house in Mumbai. He is survived by his father and four sisters. His last film 'Dil Bechara' based-on Novelist John Green's 'The Fault In Our Stars' is shortly expected to release on Disney-Hotstar.
Posted By: Abhinav Gupta