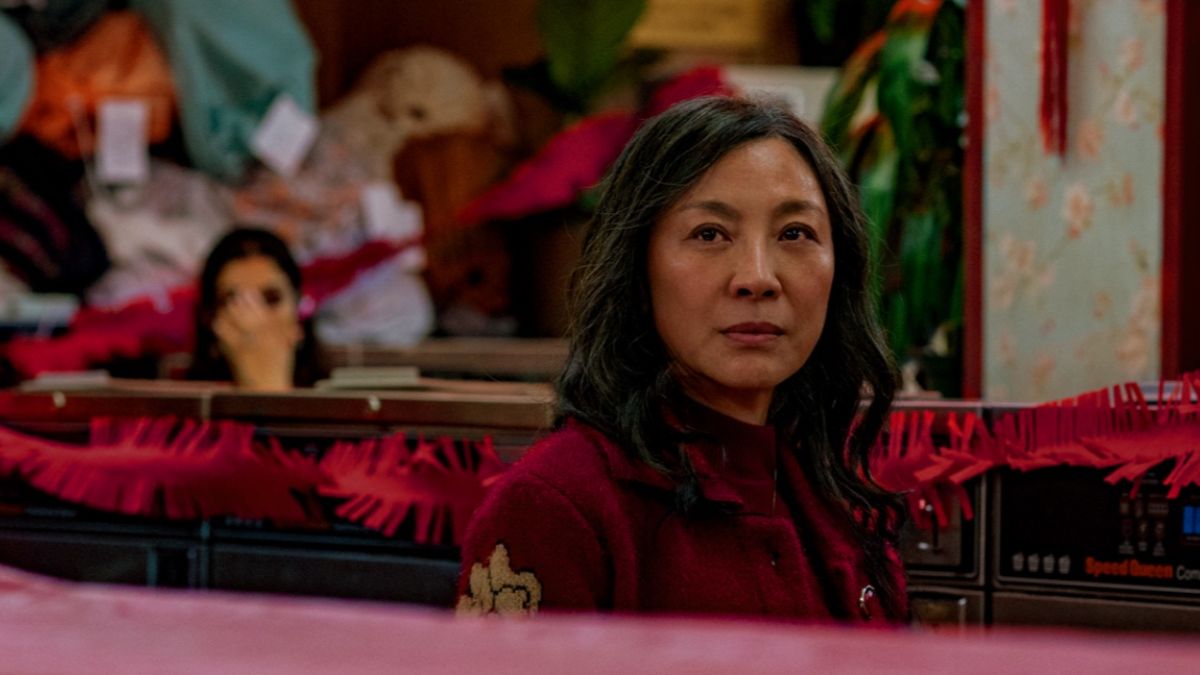 Everything Everywhere All At Once was a smash hit in 2022, with glowing reviews from audiences and critics alike. Michelle Yeoh was the star of the action-comedy film, and it earned 11 nominations at the Academy Awards, making it one of the year's most talked-about films. The movie generated an immense online response and was highly sought-after.
As per Variety, Yeon, screamed with sheer joy upon receiving the news of her nomination under 'Actress in a Leading Role' category. She said, "I've been filming in London. I've been up all day, and I don't know which is better or worse. When you're asleep, you don't think about it. I've been up this morning going, 'Oh my god, oh my god, what am I going to do?' You never think you would want something like this so much until it's there, and you don't know whether you can actually grasp it."
Ke Huy Quan, who has been nominated under 'Actor in a Supporting Role' category, told The Hollywood Reporter, "Oh my gosh. When I heard my name announced, I jumped and I screamed so loud. For so many years, I've always loved watching the Oscars. Every year, I would imagine what it's like to walk down the red carpet, to be in that room, to get nominated.
"It's a dream that only existed in my imagination for the longest time. When I had to step away, that dream dissipated. It was so far away that I didn't think one day it would make its way back. And it did. And it happened today. I never thought that my name would have the prefix "Oscar-nominated actor." What an incredible day this is."
The adventure film centres around a woman, portrayed by Michelle, who travels through multiple universes as different versions of herself to save the multiverse from its most dangerous threat. Written and directed by Daniel Kwan and Daniel Scheinert, the movie also features James Hong, Jamie Curtis, Stephanie Hsu, Ke Huy Quan, Jenny Slate and Harry Shum Jr. in the cast.
Watch the trailer of the film here:
Now, you may be wondering how and where you can watch this movie. Everything Everywhere All At Once was initially released in the US in March 2022, but it took a few more months for it to be shown in Indian theatres, which finally happened in September 2022. It was not until January 2023 that it became available to stream on BookMyShow Stream. However, it is not free to watch; viewers have the option to rent it for Rs 149, or purchase it for Rs 349.
Everything Everywhere All At Once has been nominated at the Oscars 2023 for several categories, including Best Picture, Actress in a Leading Role (Michelle Yeoh), Actress in a Supporting Role (Jamie Lee Curtis and Stephanie Hsu), Actor in a Supporting Role (Ke Huy Quan), Director (Daniel Kwan and Daniel Scheinert), Costume Design, Editing, Original Song, Original Score, and Original Screenplay.
The Academy of Motion Picture Arts and Sciences announced the nominations for the 95th Academy Awards on Tuesday, with A24's time-bending movie receiving the most nominations of any film.
Despite its unique path to success, "Everything Everywhere All at Once" has received recognition from major film festivals and awards ceremonies. The movie, which debuted at SXSW, has gone on to win awards from the Tribeca Film Festival, the Academy Awards, and other prestigious events.