Country's finest actors all set to keep your July entertained: Ten not-to-miss OTT releases this month
The month will also mark the return of Abhishek Bachchan, with his debut in the OTT world, with Amazon Prime's 'Breathe: Into The Shadows'.
Publish Date: Wed, 01 Jul 2020 12:12 PM IST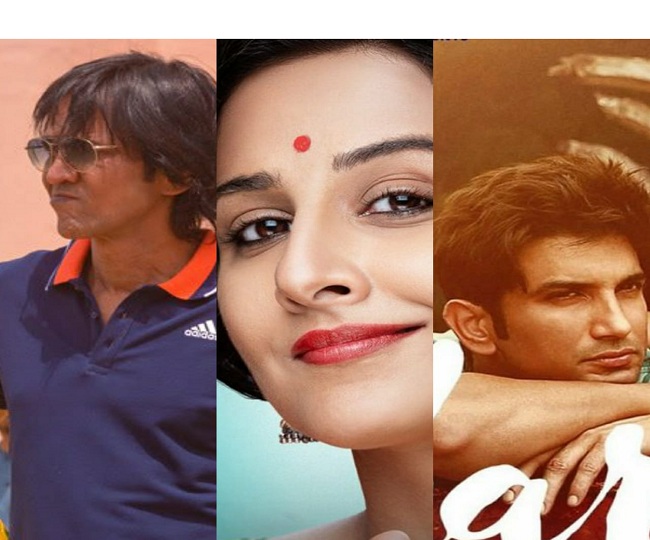 New Delhi | Jagran Entertainment Desk: The Coronavirus crisis has been stimulating the new breather for entertainment world through a more spontaneous opening of OTT world for the content originally meant to release in the theatres. What started as a financial necessity for the film producers with strongly worded reactions from theatre chains, with direct OTT release of Shoojit Sircar's 'Gulabo Sitabo' last month, is now establishing as a norm of our COVID-driven times.
As the monsoon will continue to pan across the country this month, the streaming giant Disney-Hotstar will start setting its foothold against Netflix and Amazon Prime, with the launch of its 'Multiplex' feature, under which it will exclusively stream seven Bollywood films starting from this July which were originally meant for theatrical releases.
The month will also mark the return of Abhishek Bachchan, with his debut in the OTT world, with Amazon Prime's 'Breathe: Into The Shadows'.
The big streaming lineup for July includes the display of country's finest actors, as for Kay Kay Menon in Netflix's 'Penalty', Vidya Balan in 'Shakuntala Devi' on Amazon Prime and Sushant Singh Rajput in 'Dil Bechara' on Disney-Hotstar.
Here are all the big-OTT releases for the month of July which will ensure that staying home remains bearable with an added hallmark of enjoying soiled aroma of monsoon rains of course!
1. Unsolved Mysteries
When: 1st July
Where: Netflix
What's the better way to begin the OTT journey for the monsoon month if not solving an Unsolved Mystery? Well, this revival of a 1987-released American crime thriller is all set to smash your senses into excitement and desperation at the same time, according to its critically acclaimed makers. Brand new cases are going to be brought to solidly thrilling resolutions in this Netflix Crime series.
2. Warrion Nun
When: 2nd July
Where: Netflix
If you love the blend of fantasy and martial arts making rounds on your screen, then you can fill up your entertainment-longing senses with this fantasy show which the Netflix is going to present to the world from Thursday onwards. Warrior Nun is a fantasy affair for teens and youngsters, whose supergirl world continues to remain hanged over by the shades of Wonderwoman, and really for anyone who enjoys the blend of magic and martial arts.
3. Nishabdam
When: 3rd July
Where: Zee5
This Tamil movie touching upon the critical issue of sexual abuse of young kids has created a fine buzz in the South due to its seemingly unique conception and acting finesse which has come out of its trailer. Cherry on the top, for Game of Thrones fans, film's background will have the instrumentals by Tina Duo of the Rains of Castamere fame.
4. Penalty
When: 5th July
Where: Netflix
To everyone who did or did not attain an immaculate sense of bliss over Liverpool finally managing to win the English Premier League recently, well here's a chance to secure your share of Penalty kick. As you might have got it, this Kay Kay Menon starrer Sports Drama is a treat for football lovers which revolves around systemic racism against Indians from North-east and making way for a Penalty dream amid all which follows against the backdrop of struggle.
5. Breathe: Into The Shadows
When: 10th July
Where: Amazon Prime
The powerful antagonism of R Madhavan in the first installment of the series shadowed his performance in his later releases that year, notably in 'Tanu Weds Manu Returns', with people finding him better equipped with goosebumps-inducing expressions in the series. The psychological thriller is back with its second season, starring Abhishek Bachchan and Amit Sadh. It will mark Junior Bachchan's debut in the OTT world. So whether the 'Guru' of Bollywood will be able to match Saif Ali Khan and Nawazuddin Siddiqui of Sacred Games fame with Breathe, the world will know on 10th of July.
6. Cursed
When: 17th July
Where: Netflix
Katherine Langford of '13 Reasons Why' fame is all set to show her craft in another sensational Netflix Original, little over a month after the controversial finale of '13 Reasons Why' left fans aghast. An Aruthurian legend with a twist, the series is all set to make your July much happening, just by going upon the buzz and critically acclaimed tag which the makers of this series carry with their names.
7. Shakuntala Devi: The Human Computer
When: 15th July
Where: Amazon Prime Video
The wonderful Vidya Balan is all set to play the famous mathematician Shakuntala Devi in this biographical film directed by Anu Menon. In what appears to be the shades of intellect we saw in Balan's character in the second half of 'Mission Mangal' last year, the fans are awaiting the release of the film with much buzz making rounds of the entertainment world surrounding Vidya Balan's role in the film. Post Scriptum: One of the Music composers of the film is Tanishq Bagchi.
8. Bebaaki
When: Third or fourth weekend of July
Where: Zee5
Hina Khan and Kushal Tandon-starrer tech-drama is a 50-episodes long series which is expected to release in the installments of multiple seasons. The first season will be released between third and fourth weekend of July. The actors, in many interviews have revealed the 'nail biting' script out of which the show has been created.
9. Dil Bechara
When: 24th July
Where: Disney-Hotstar
Mukesh Chhabra's directorial debut with 'Dil Bechara' marks a sad on-screen termination of Sushant Singh Rajput's evergreen acting finesse. The film, based on John Green's novel 'The Fault in our stars', is Sushant's last film in the entertainment world, which the fans will be able to watch a little over five weeks after actor's sudden death. The film also stars debutant actress Sanjana Sanghi opposite Sushant Singh Rajput.
10. French Biryani
When: 24th July
Where: Amazon Prime
Starring actor Danis Sait of 'Humble Politician' fame, the Kannada-language film is expected to be a laughing riot which will engage the entertainment seekers by the end of this month. The narrative consists of the journey involving the two individuals in an autorickshaw over the period of three days.
Posted By: Abhinav Gupta