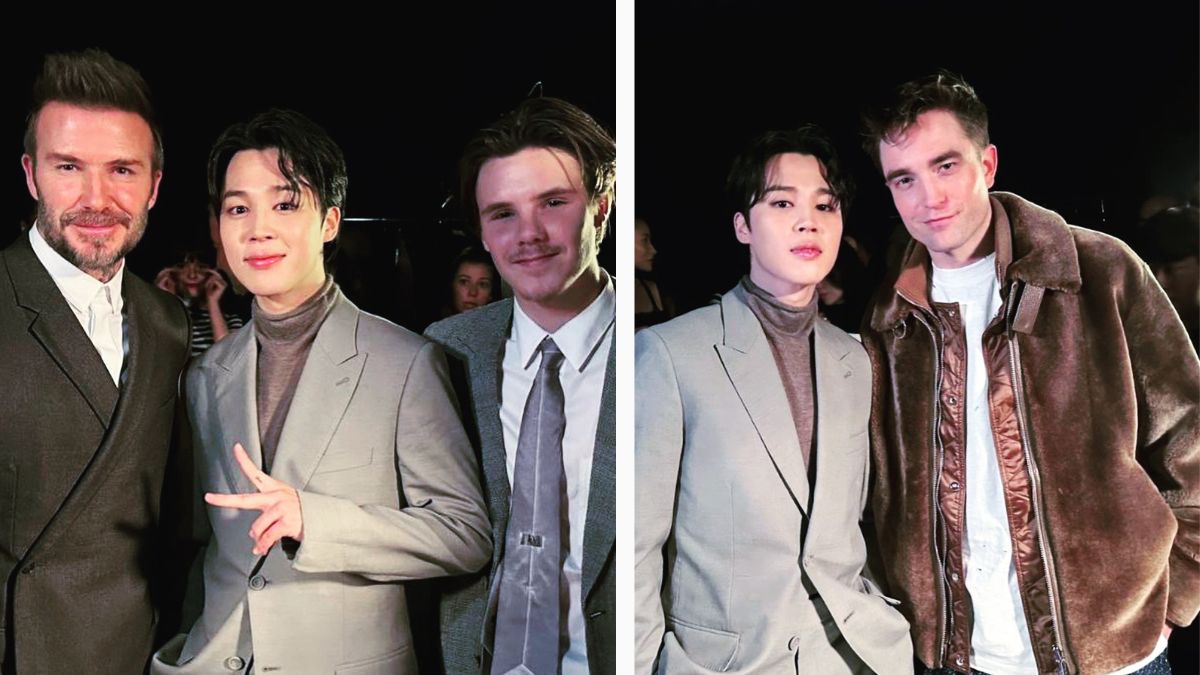 BTS Jimin has made his fans proud as he recently became the global brand ambassador of Dior. He also attended an event by Dior at the Paris Fashion Week. Jimin was joined by J-Hope and the two stole the show from everyone with their stylish appearance. Jimin recently posted the pictures from the event and BTS ARMY can't keep them as he can be seen posing with David Beckham and Robert Pattison.
Jimin sported a monochromatic look that included a grey-beige suit and paired it with a cashmere turtleneck. He completed his look by sporting combat boots.
View this post on Instagram
Meanwhile, Jimin recently collaborated with Big Bang's Taeyang for the song 'Vibe'.
While talking about his collaboration with Jimin, Taeyang told Rolling Stones, "last summer, I had the opportunity to meet with the members of BTS at various private gatherings and events. Through that, we naturally had meals together, and I met Jimin as well. The conversation came up very organically, like, 'There's some music we've put together, do you have interest in working together?' and he said he would really love to. After that, he came to our studio, we played the music for him, and he really liked it."
View this post on Instagram
Jimin last collaborated with Ha Sung-woon on the song 'With You', which was featured in the Korean drama 'Our Blues'.
Meanwhile, BTS received nominations in Grammys 2023 in three categories including Best Music Video for Yet to Come, Best Pop Duo/Group Performance for My Universe and Album of the Year as a featured artist on Coldplay's Music of the Spheres.
BTS is currently on hiatus to focus on their solo projects and move forward with their military enlistments. The eldest member of BTS, Jin, was the first one to join the military and he recently shared his first pictures from the military as well.
The group came together for the last time at the Busan Concert. BTS will reunite in 2025.