By Piyali Bhadra
Wed, 25 Jan 2023 11:48 PM IST
Minute Read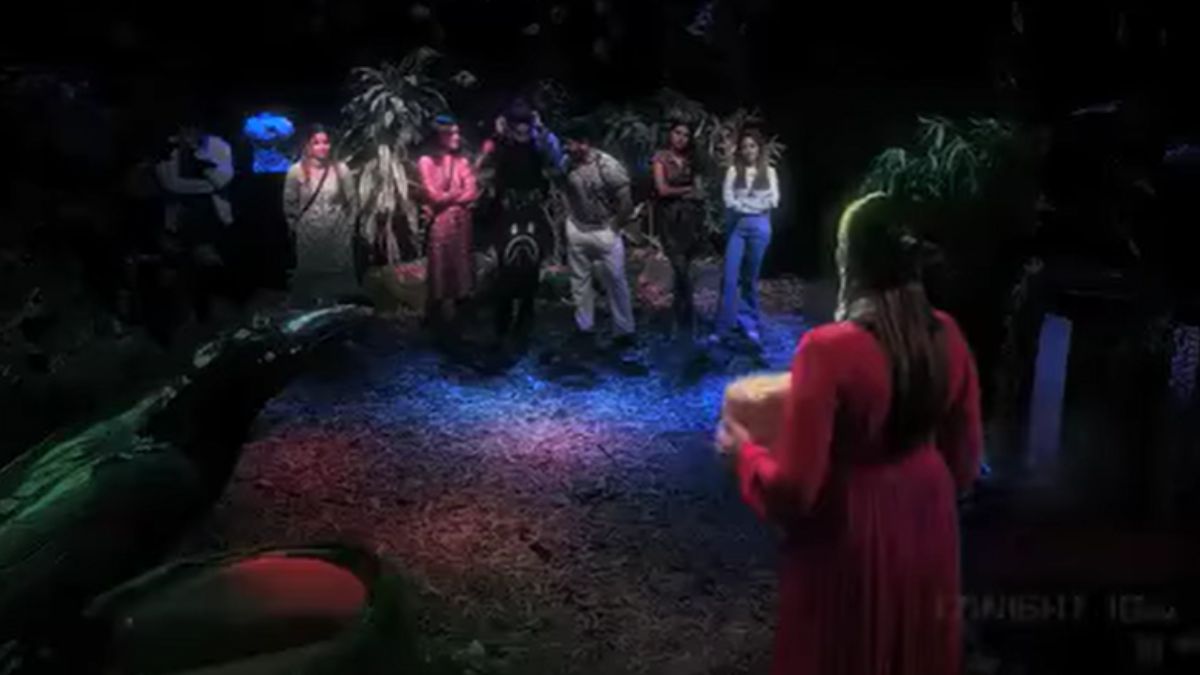 Bigg Boss 16 is coming closer to its end soon, and the house of Bigg Boss is turning into a war zone. To receive the trophy of Bigg Boss 16, contestants are seen turning against each other making the show more dramatic and controversial.
Read the highlights to get the latest updates of Bigg Boss 16.
Story of the thirsty crow
The episode starts with MC Stan being asked by Bigg Boss about the story of the thirsty crow. Bigg Boss soon introduces the nomination task, where Bigg Boss also taunts Priyanka and Tina in the motion calling them black and white horses.
Introduction to nomination task
Bigg Boss explains the nomination task, saving Nimrit from misery as she is the captain. Each inmate goes ahead to taking two names for nomination. Nimrit starts the game and takes Tina and Priyanka's names calling them contradicting and liars.
Next Shalin takes a stand and nominates Priyanka and Tina, whereas next he gets fumed as Priyanka raises questions about his character. Shalin leaves the activity area but is called back by Nimrit as it is against the rules of the game.
Archana is seen nominating Shalin and Shiv's names, whereas Tina takes Shalin and Shiv's names. Up next MC Stan nominates Tina and Archana, and Shiv nominates Archana and Tina. Coming to Priyanka, she nominates Shalin and Shiv, whereas Sumbul goes ahead and locks heads taking Priyanka and Tina's names, making Shalin, Priyanka, Tina, and Shiv get nominated.
Aftermath of the nominations?
The intensity in the house after the nomination increases as Tina claims Shalin is playing the victim card, whereas Sumbul breaks down and Nimrit is seen consoling her, whereas Shiv and Stan also support her.
Rise of a gang
Shalin, Nimrit, Shiv, Sumbul, and Stan are seen ganging up and talking about Priyanka and Tina, calling them inhuman and selfish. Archana enters the conversation, where she talks with Nimrit and Sumbul talking behind Shiv's back.
Three girls in the row
Priyanka is seen taking a step back from her house chores when she is interrupted by the house captain Nimrit but is backed up by Tina and Archana. Next, the three are seen laughing when Archana hilariously recites poetry.
Shalin's talking session
Shalin alone in the garden area is seen talking to the camera where he calls Tina fake. He also complains about her making fun of his character on camera.
Pity fights between Shiv and Archana
The next morning Archana deliberately blocks Shiv's path instigating Shiv, where Priyanka also enters the conversation leading to an argument between Priyanka and Shiv. Shiv later complaints to Stan about the situation, where Tina also enters the argument backing Priyanka, where next Archana hilarious starts her comic poetry.