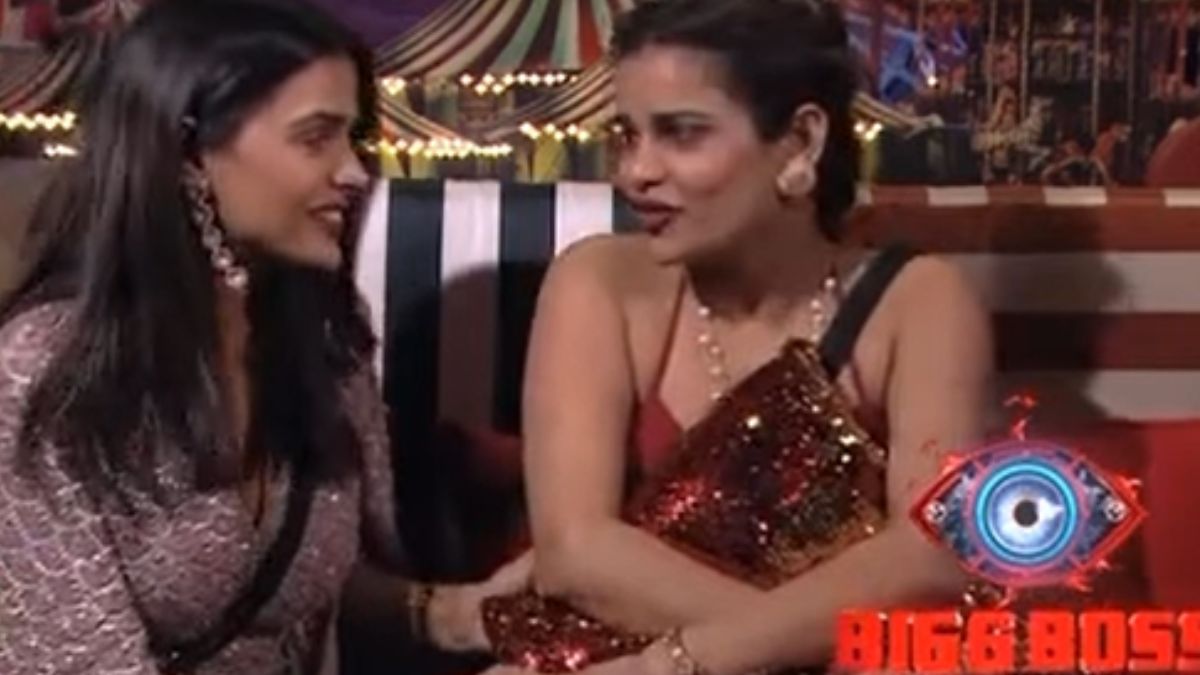 Tuesday's episode of Bigg Boss 16 was focused on around the effectiveness of Nimrit's captaincy. The housemates were asked to rate Nimrit's captaincy for reset. They were asked to pull out maximum rings from the board in order to remove Nimrit as the captain of the house. Here are the major highlights from January 24's episode.
Discussion over Nimrit's captaincy
The episode began with housemates discussing the effectiveness of Nimrit's captaincy and concluded that it had been satisfactory.
The board had 30 rings on it, and each housemate had to give their reasons why they should be taken off. As per the rules, if by the end of the game there were fewer than 20 rings left on the board, Nimrit would no longer be the captain and would be disqualified from the finale.
Priyanka, Tina and Shiv fight
A feud erupted between Priyanka, Tina, Shiv, and others when Bigg Boss gave one reason for Nimrit to be removed from the game, saying that she spoke in English and asked Archana to remove one ring from the board. Tina then provided another reason, claiming most people were found sleeping during the game.
Archana the gave one reason that the washroom was unclean during Nimrit's captaincy. Then One ring was removed from the board, leading to a heated argument between Shiv and Priyanka.
Bigg Boss informed the contestants that due to their lack of interest, Nimrit would remain as the captain and that she still had the ticket to the finale. He further announced that the task was over now.
During the task, Priyanka accused Shiv of being disrespectful towards girls, which caused Shiv to become enraged and point out that if he was really as bad as she said, why did all the girls of the house talk to him. This led to a heated argument between Shiv, Stan, Nimrit, and Priyanka that went on for quite some time.
Archana and Priyanka prepare soup for Tina
View this post on Instagram
Bigg Boss summoned Priyanka and Archana to the confession room and accused them of being callous for not making soup for an ailing Tina. Both of them shared a few humorous moments with Bigg Boss before Priyanka reprimanded Tina for not informing them about her toothache. Priyanka then suggested using Shalin's chicken to make the soup.
Priyanka requested Shalin if he would be kind enough to provide her with the chicken necessary for making soup for Tina. He agreed. Shalin then informed Shiv and Stan that Priyanka had spoken to him politely, but that it was likely done for her own benefit.
Bigg Boss summons Tina
Bigg Boss summoned Tina to the confession room and informed her that her doctor had arrived with his van. He then warned her that she was only to discuss her treatment with the doctor and if she attempted to make any extra demands, she would be asked to leave the show voluntarily. Tina replied that she would only go for the treatment.