Bhonsle Review: An outstanding Manoj Bajpayee delivers a defining piece of quality cinema
'Bhonsle' talks about small defining acts of love and kindness as a counter against the systemic hatred and dividing regionalism.
Updated: Fri, 26 Jun 2020 08:08 PM IST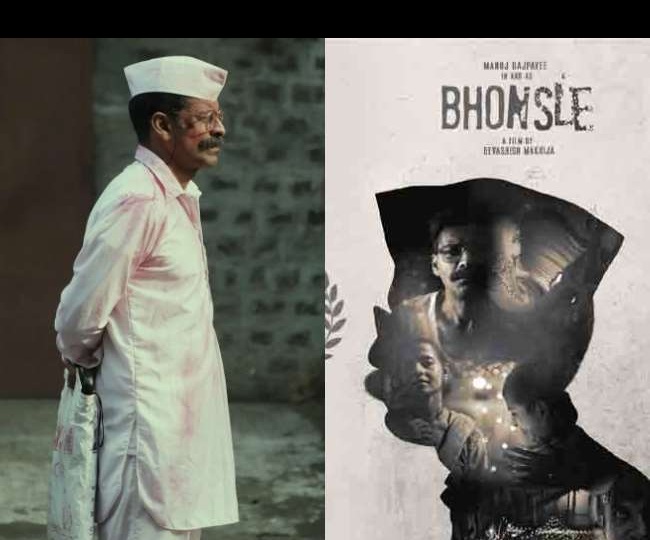 New Delhi | Jagran Entertainment Desk: After garnering huge praises in the film-fest circles, Devashish Makhija's 'Bhonsle', starring Manoj Bajpayee as lead Ganpat Bhonsle, got released on SonyLiv on Friday. The cinematographic brilliance of the film pans across the notions of insider-outsider, Marathi-non Marathi which have redefined the politics and policy in Mumbai and rest of Maharashtra since decades. 'Bhonsle' talks about small defining acts of love and kindness as a counter against the systemic hatred and dividing regionalism, which superlatively puts into perspective the rage and rein of hatred against the backdrop of regionalism and individual isolation.
Set in a time when Maharashtra was systemically sidelining the presence of North Indians by attaching the rhetorical assertions like 'outsiders' with their identity, film's titular role is played by Manoj Bajpayee, as retired Police cop Ganpat Bhonsle, whose monotonous life is abruptly changed when a young North Indian girl, Sita, and her brother, Lalu, become his immediate neighbours. The residential set-up of Sita and Lalu is threatened by a local taxi driver-turned politician, Vilas, because of them being 'outsiders', which pushes Ganpat to take a decisive stand against the injustice being meted out in his vicinity.
The seclusion of Ganpat Bhonsle's residential set-up in a chawl sets the mood of the film quite artfully. The gradual growth in his character is well written, and the expressional justice from the house of acting brilliance in which Manoj Bajpayee resides, is the finest hallmark of the story. Within half-an-hour, Ganpat compels you to think about inherent regional prejudices and gradually the Marathi finesse of his character keep you tuned with the conflicting elements of the story (like Vilas).
Cinematographically, the film has got finest-possible treatment by Jigmet Wangchuk. In all the frames which has Ganpat, his expressional quirkiness is finely complemented by an impeccable camerawork. The scenes of conflict has fine scenic foreground tuning, which could have become better with an equally excellent background score.
Ganpat has a few dialogues to utter in the film, yet his under-the-breathe expressions make the progress of the story wonderfully connecting and accurately real, while ending up to add various secluded notions into a post-retirement life.
The two-hour long screenplay of the film accelerates at its own synchrony with the conflicting elements of the story, modulated quite remarkably by director Devashish even at its slowest moments. Watch 'Bhonsle' this weekend, if the conflict between dividing regionalism and defining sense of belonging to a place, interests you. The well-researched storyline grated by Manoj Bajpayee's phenomenal acting is treat for any quality-cinema lover above all.
Posted By: Abhinav Gupta