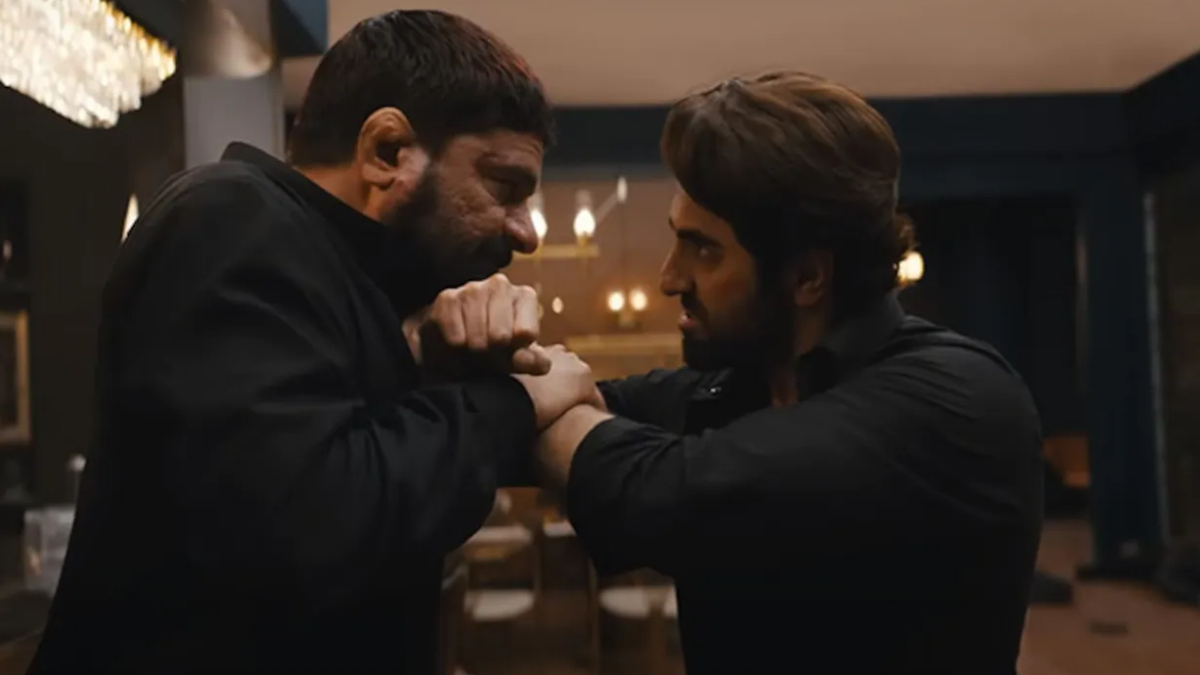 Ayushmann Khurrana's latest action comedy film, An Action Hero is all set to premiere on OTT. The film, which released theatrically on December 2, 2022, opened to mixed reviews from the audiences and critics alike.
Starring Ayushmann Khurrana and Jaideep Ahlawat in the lead roles, the official plot of An Action Hero revolves around Maanav, a youth icon and superstar action hero, who is at the peak of his career when he gets caught up in an accident while filming in Haryana. Maanav, who was once a household name, is now living in hiding to save his life and career.
According to reports, An Action Hero is all set for its OTT premiere on January 27, 2023. The film will be released on digital streaming giant Netflix.
An Action Hero has been helmed by Anirudh Iyer, who marks his directorial debut with the film. Speaking about An Action Hero in a promotional interview, Ayushmann Khurrana spoke about how the film has proven to be genre-breaker for him.
"It is a genre breaker for me. It is different from my staple genre of social-comedy and there is no message in it. There is pure thrill. It is a roller coaster ride," Ayushmann Khurrana was quoted as saying to the reporters.
The actor added, "This film is about an extraordinary man in an ordinary situation. The emotion of revenge is an ordinary thing but if a superstar happens to be in that ordinary situation, how does he deal with it, is what the story is about."
Ayushmann Khurrana also added that the viewers will not be able to say who is a hero or villain. "Everyone has their own reason to do things. I never thought of the character as a villain because he has strong reasons behind. The story will be relatable for the industry, media and for the audience too. The fickle nature of the industry and the life… Like if you are the top how people treat you and if you are at a low phase then how do people treat you, how does media react to it," Ayushmann Khurrana said during his media interactions.