West Bengal: Mamata Banerjee offers to resign from Chief Minister post
Publish Date: Sat, 25 May 2019 06:15 PM IST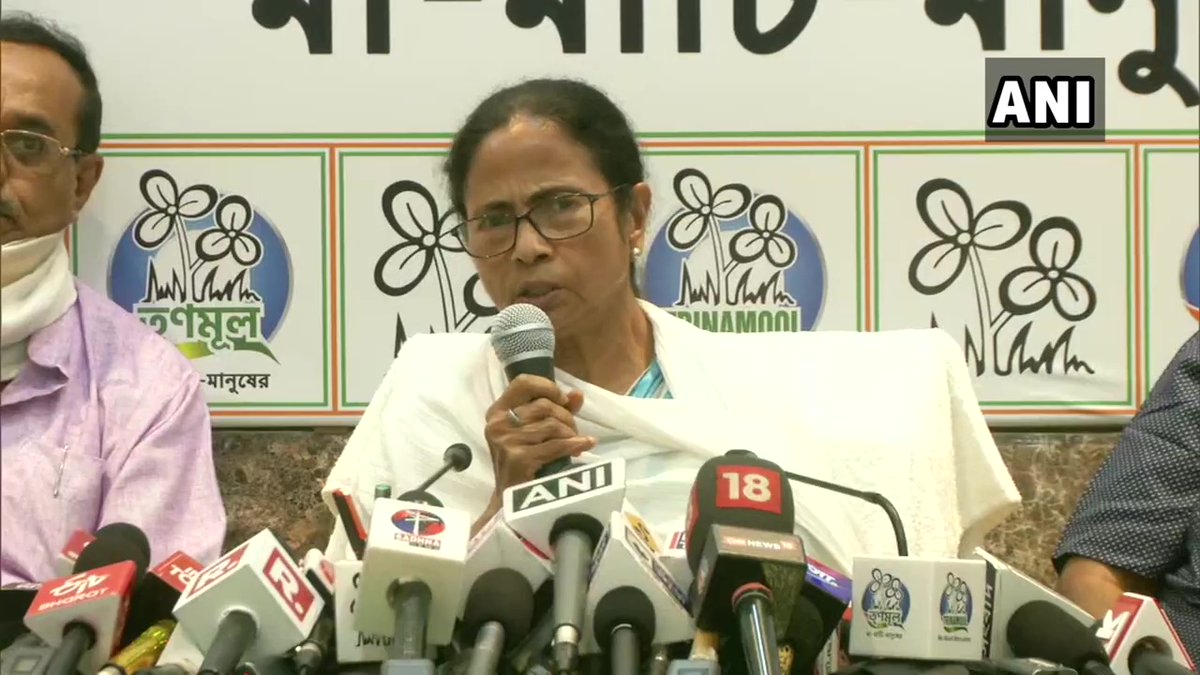 Kolkata| Jagran News Desk| West Bengal Chief Minister on Saturday offered her resignation after poor results in the 2019 Lok Sabha elections.
Banerjee was addressing her first press conference after the results were out.
"I have told my party, for six months I have been unable to work. I was a powerless Chief Minister. I cannot accept that. I don't want to continue as Chief Minister. The chair is nothing for me. Party symbol is most important for me," said Mamata Banerjee.
West Bengal CM Mamata Banerjee: I told at the beginning of the meeting that I don't want to continue as the Chief Minister. pic.twitter.com/KZvH9oyTec

— ANI (@ANI) May 25, 2019
"I can only continue if people are willing to take a bold step. We need to increase our vote share. BJP's vote has come from the Left. This is mathematics," she added.
The Trinamool Congress (TMC) was shocked after 2019 Lok Sabha Elections were out in which the Bharatiya Janta Party won 18 out of 42 seats. The TMC won 22 seats.
Apart from that, the BJP's vote share was 40.5 per cent while TMC's vote share was 37 per cent.
The assembly bypolls were also a shock for the TMC as they won just 3 seats out of 8 while the BJP won 4.
"Central forces worked against us. The BJP has won the communal agenda and the EC [Election Commission] totally worked in their favour," she added.
West Bengal CM Mamata Banerjee: The central forces worked against us. An emergency situation was created. Hindu-Muslim division was done and votes were divided. We complained to the EC but nothing was looked into. pic.twitter.com/FSksMoXsBq

— ANI (@ANI) May 25, 2019
In 2014, the BJP had managed to win only two seats in West Bengal.
The BJP-led NDA returned to power with a massive majority in the Lok Sabha elections by winning 352 seats of 542.
Elections were held in 542 of the 543 seats. The election in Vellore Lok Sabha seat was cancelled by the Election Commission citing abuse of money power.
Posted By: