Updated: Fri, 07 Jan 2022 08:22 PM IST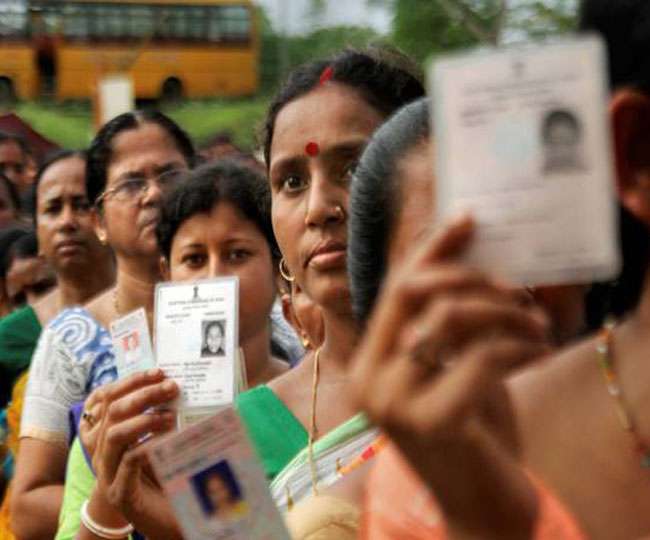 Kolkata | Jagran News Desk: West Bengal BJP on Friday wrote to state election commission, asking it to delay the municipal polls for 4 corporations due to spread of COVID. Citing West Bengal's rising COVID-19 case figures that have increased by 20 times since elections were initially announced, the BJP urged the state election commission to postpone the elections by at least a month.
"While the importance of holding any elections in a democracy is second to none, but surely not at the cost of putting peoples' lives at risk. Already hospitals are running under staffed as doctors, nurses, technicians, support staff are getting affected in big numbers. People in the administration, police force, and those who will be conducting elections are also getting affected," BJP said.
Earlier, the BJP spokesperson Samik Bhattacharya had also urged the governments of other states from where pilgrims come in large numbers to the annual fair to impose some restrictions at their end.
"We urge the State Election Commission and Chief Minister Mamata Banerjee to postpone the municipal elections by at least a month owing to the surge in COVID-19 infections in West Bengal," Mr Bhattacharya told reporters.
Elections to the Bidhannagar, Asansol, Chandannagar and Siliguri municipal corporations are scheduled to be held on January 22.
Meanwhile, the Calcutta High Court has asked for a clarification from the State Election Commission in the matter on January 11, while responding to two petitions seeking to postpone civic polls in Asansol, Bidhannagar, Siliguri and Chandannagar.
On January 6, West Bengal's Covid-19 tally increased to 16,93,744 with 15,421 new positive cases. Total active cases reported as on January 6 were 41,101 while fatality rate was 1.17 per cent.
Posted By: Mukul Sharma