Updated: Mon, 03 May 2021 12:12 PM IST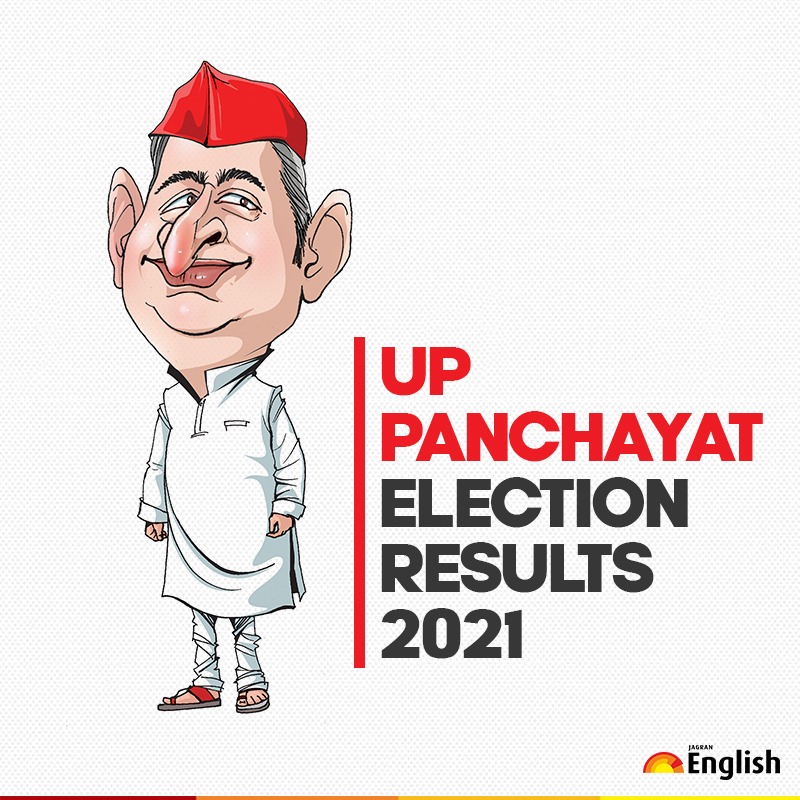 Lucknow | Jagran Politics Desk: Uttar Pradesh Panchayat elections took place in three phases and the polling of the third phase was conducted on April 26. On Sunday, counting of the much-awaited election results began. One of the crucial seats where polling for the UP Panchayat election was held is Meerut. In Meerut, there are 478 posts of Gram Panchayat members.
The UP Panchayat elections are considered to be the semi-finals for next year's assembly elections in the state where Chief Minister Yogi Adityanath-led Bharatiya Janata Party (BJP) would be looking to retain its power. The counting of the panchayat election has started.
The State Election Commission said that a total of 3.19 lakh candidates have been elected unopposed in the Uttar Pradesh panchayat elections 2021. Adding further to the information, the state election commission said that it includes seven members of Zila panchayat, 2,005 members of kshetra panchayat and over 3.17 lakh members who have been elected in this panchayat election.
Here are the LIVE updates from UP Panchayat Election Results 2021:
Day 2, May 3, 2021:
12:00 | Baghpat District Panchayat Chunav Result
*RLD's Subhash Gurjar wins from Ward no 15
*Gita Devi from Samajwadi Party wins from Ward no 16
*BJP's Manupal wins from Ward no 19
*Independent contestant Suneeta wins from Ward no 5
*BJP's Jaykumar wins from Ward no 6
------------------------------------------------------------------------------------------------------------------------------------------
18:14 PM | Neelam Verma from Singhpur, Arvind Vijayi from Bipur and Rina from Bhagwanpur, won the Pradhan seat.
18:11 PM | Sonu Kumar won by 395 votes in the Rajpura village.
18:10 PM| Manoj Tyagi won from Singhpur village in Machara block.
18:08 PM| In Meerut, Sameena won by 357 votes and is elected as the pradhan of Govindpur village.
16:27 PM| As per the latest trends, RLD is leading in 15 seats in Baghpat, and the BJP is ahead on two seats.
14:58 PM| CM Yogi Adityanath has directed DMs to maintain decorum at counting centres
Chief Minister Yogi Adityanath has directed all the DMs to maintain the decorum at counting centres after reports of flouting coronavirus norms at these centres.
12:47 PM| The counting in Meerut's Baghpat was delayed for one and a half hour. After this, the supporters started rushing towards the counting centre, the coronavirus norms were flouted.
10:53 AM| The counting has been delayed in Meerut. Initial trends will be out by 11 AM.
9:39 AM| A senior state election commission officer earlier told news agency PTI that the counting of votes will continue till all the ballots are counted. the entire process may take two days.
8:55 AM| Minimum people to be present at counting room with double mask: Meerut DM
Meerut DM was quoted saying to Meerut DM, "We'll make sure minimum people are present at the counting room with double masks. Sanitizers and face shields will also be provided. We've sufficient police force which we can use to implement the lockdown."
8:24 AM| The counting of votes for the Uttar Pradesh Panchayat election results 2021 started at 8 AM.
7:30 AM| The counting of votes of the Uttar Pradesh Panchayat Election will begin at 8 AM. Stay tuned to Jagran English for live updates.
Posted By: Deeksha Sharma