Rajya Sabha Polls Results 2020: Congress bags 2 in Rajasthan, BJP gets 2 in MP, YSRC wins all 4 in Andhra Pradesh
Of the remaining 19 seats, four each are from Andhra Pradesh and Gujarat, three each from Madhya Pradesh and Rajasthan, two from Jharkhand, and one each from Manipur, Mizoram and Meghalaya.
Updated: Sat, 20 Jun 2020 08:34 AM IST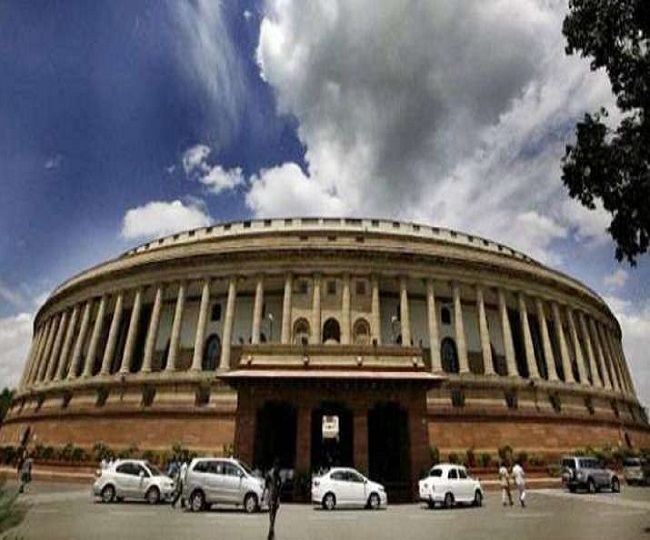 New Delhi | Jagran News Desk: The voting for 24 Rajya Sabha seats across 10 states was held on Friday, with BJP and Congress having intensified battle in Madhya Pradesh, Rajasthan and Gujarat. 5 candidates, 4 from Karnataka and 1 from Arunachal Pradesh were elected unopposed.
Of the remaining 19 seats, four each are from Andhra Pradesh and Gujarat, three each from Madhya Pradesh and Rajasthan, two from Jharkhand, and one each from Manipur, Mizoram and Meghalaya. The voting began at 9 am and concluded at 4 pm in the evening.
Here are the Results of 19 seats across eight states:
Rajasthan:
According to the results, the ruling Congress in Rajasthan won two Rajya Sabha seats, while the opposition BJP got one in elections held in the state on Friday. K C Venugopal and Neeraj Dangi of the Congress were declared winner, while Rajendra Gehlot of the BJP also got elected.
With this, the number of Congress party's Rajya Sabha MPs from Rajasthan has increased to three, out of a total of 10. The rest seven are BJP members.
Andhra Pradesh:
In Andhra Pradesh, the ruling YSR Congress bagged all the four Rajya Sabha seats as expected. According to Legislature sources, Deputy Chief Minister Pilli Subhash Chandra Bose, Minister Mopidevi Venkata Ramana, industrialist Parimal Nathwani and realtor Ayodhya Rami Reddy of the YSRC were elected with 38 votes each.
The opposition Telugu Desam Party, which had forced the contest despite not having the numbers, lost badly, with its nominee Varla Ramaiah polling only 17 votes against its technical strength of 23 in the assembly.
Madhya Pradesh:
In Madhya Pradesh, where the contest was intensified between the BJP and Congress, the ruling BJP bagged two seats while the opposition Congress won 1 seat. BJP's Jyotiraditya Scindia and Sumer Singh Solanki won the Rajya Sabha elections from Madhya Pradesh, while Congress' veteran leader Digvijay was elected to the upper house from Madhya Pradesh. Digvijaya Singh bagged 57 votes, Scindia 56 and Solanki 55, the poll official said.
Jharkhand:
Jharkhand Mukti Morcha (JMM) President Shibu Soren and Bharatiya Janata Party (BJP) state President Deepak Prakash were sent to sent to the Upper House from Jharkhand. Soren got 31 votes, while Prakash got 30 votes. The JMM got 29 votes from its MLAs and two from other parties, while the BJP secured 26 votes from its MLAs and two from Independents and two from the All Jharkahnd Students Union (AJSU).
Manipur:
In the northeastern state of Manipur, the BJP's Maharaja Sanajaoba Leishemba won the elections and was sent to the Upper House of the Parliament as a representative of Manipur. Other candidates in fray were Congress' Tongbram Mangibabu Singh and Naga People's Front's (NPF) Honreikhui Kashung.
Meghalaya:
In Meghalaya, where the ruling Meghalaya Democratic Alliance (MDA) fielded National People's Party (NPP) state president W R Kharlukhi as its candidate, won the elections sending Kharlukhi to the Upper House of the Parliament. The Opposition Congress, which has 19 MLAs in the 60-member House, has nominated former legislator Kennedy Khyriem.
Mizoram:
In Mizoram, in a triangular contest, ruling Mizo National Front (MNF) candidate K. Vanlalvena won by securing 27 votes, defeating Zoram Peoples Movement candidate B. Lalchhanzova (7 votes) and Congress nominee Lallianchhunga (5 votes). In the 40-member Mizoram assembly, lone BJP MLA Buddha Dhan Chakma abstained from voting
Gujarat:
Three BJP candidates along with Congress's Shaktisinh Gohil were declared winners of the election to four Rajya Sabha seats from Gujarat, held on Friday. The counting was delayed due to objections raised by the Congress which demanded that votes cast by two BJP MLAs be invalidated.
The Election Commission of India rejected the demand, upholding the report given by the election observer.
"Abhay Bharadwaj, Ramilaben Bara and Narhari Amin of the BJP have won besides Shaktisinh Gohil of the Congress," said Additional Chief Electoral Officer of Gujarat Ashok Manek. Former Union minister Bharatsinh Solanki, a second
candidate fielded by the Congress, lost.
Posted By: Talib Khan