Updated: Tue, 12 Nov 2019 05:55 PM IST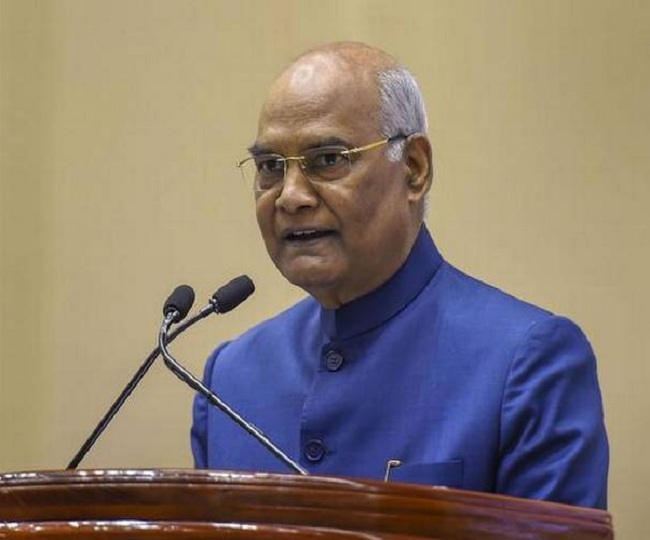 Mumbai | Jagran News Desk: President's rule was imposed in Maharashtra on Tuesday after President Ram Nath Kovind approved the recommendation by the Governor for the same.
Governor Bhagat Singh Koshyari had recommended imposition of President's rule in the state, where no political party has been able to form a government after the Assembly polls last month, and had sent a file to the Centre.
"Maharashtra governor made recommendation in report dated November 12, 2019 for imposition of President rule saying he was satisfied that it is not possible to form a stable government in the state," the Ministry of Home Affairs said in a statement.
"Governor's report said government of the state of Maharashtra cannot be carried out in accordance with provisions of the Constitution and that left with no other alternative, he is constrained to send his report under Article 356 of the Constitution," it added.
As per a statement tweeted earlier in the day by Koshyari's office, "He is satisfied that the government cannot be carried on in accordance with the Constitution, (and therefore) has today submitted a report as contemplated by provision of Article 356 of the Constitution."
Article 356, commonly known as President's rule, deals with 'failure of constitutional machinery in the state'.
The imposition of President's rule came hours before the 8:30 pm deadline given by the Governor to the NCP, whom he asked on Monday to express its express "willingness and ability to form government", shortly after the Shiv Sena failed to submit the "requisite letter of support".
The Shiv Sena, as it said, will file a second petition in the Supreme Court against the President's rule. In the first petition filed by the party before the top court, it has sought quashing of the Governor's Monday decision not to give three days' time to submit letter of support for government formation in the state.
Sena on Monday claimed that the NCP and Congress have agreed "in-principle" to back its government without the BJP in Maharashtra but failed to get letters of support from the political rivals before the deadline set by the Governor who rejected its plea for three more days to do so.
As the impasse in government formation entered the 19th day, the Congress appeared not wanting to take a hasty decision to align with its ideological rival, and decided to hold further talks with its pre-poll ally Nationalist Congress Party (NCP) on the issue of supporting the Sena.
The BJP, which emerged as the single largest party in the state with 105 seats, did not stake a claim after ally Sena denied support following a high-voltage tussle over the latter's demand of equal sharing of chief minister's post and other ministerial portfolios.
Posted By: Abhinav Gupta