Updated: Mon, 11 Nov 2019 10:06 AM IST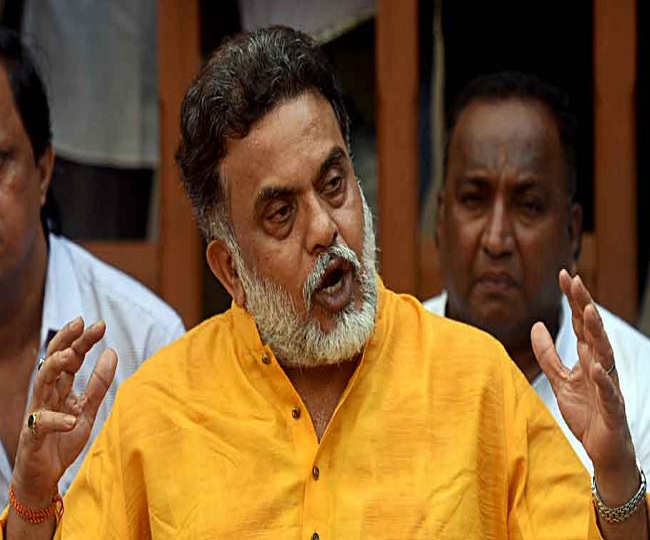 Mumbai | Jagran News Desk: Congress leader Sanjay Nirupam has warned his party and ally NCP against joining hands with Shiv Sena to form the government in Maharashtra, calling it a "disastrous move".
"In the current political arithmetic in Maharashtra, it is just impossible for Congress-NCP to form any government. For that we need Shiv Sena. And we must not think of sharing power with Shiv Sena under any circumstances. That will be a disastrous move for the party," Nirupam tweeted.
Nirupam was responding to party colleague who suggested that Governor Bhagat Singh Koshyari extend an invitation to the Congress-NCP to form government in Maharashtra, as the BJP and Shiv Sena have been unable to reach an agreement on power sharing.
The Congress (44) and the NCP (54) have 98 seats in a 288-member Assembly where the majority mark is 145. To form a government, they will need to join hands with Sena, which is the second largest party with 56 seats in the 288-member assembly.
On Sunday, the Governor asked the Shiv Sena to "indicate the willingness and ability" of the party to stake claim, hours after the BJP declined the proposal. Sena has time till 7:30pm on Monday to stake the claim.
While the Sena has been making efforts to reach out to the NCP and the Congress, the Sharad Pawar-led party said the Sena will have to walk out of the NDA first.
The fast-paced developments seem to have increased the bargaining power of opposition Congress and NCP, as the Sena, which has 56 MLAs, is far away from the halfway mark of 145.
If the Sena decides to form a government with the support of Opposition parties, the collective strength of all the three parties will go up to 154 in the House, just above the halfway mark.
Posted By: Abhinav Gupta