Updated: Thu, 31 Oct 2019 01:46 PM IST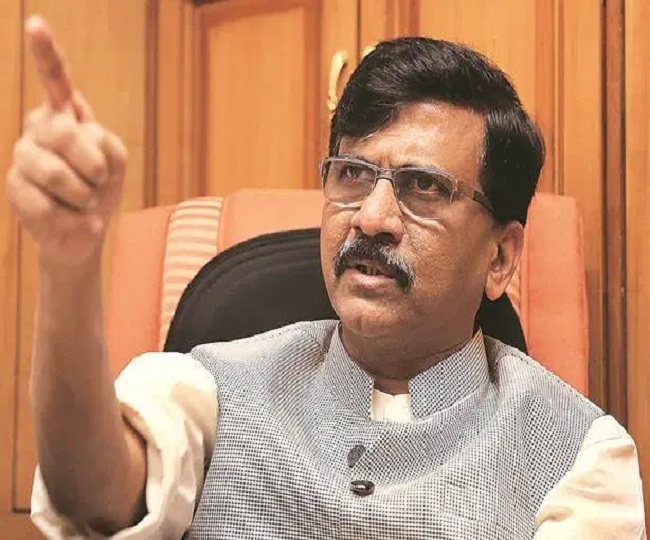 Mumbai | Jagran News Desk: The ongoing tussle between partners of the ruling alliance in Maharashtra over power sharing remains far from over as Shiv Sena Sanjay Raut on Thursday refused to step back from the demand of 50:50 rotational chief ministership, while accusing the ally BJP of breaking promise.
"We will not step back from our stand. If anyone has gone back on their promise, it is our ally. We will continue to move forward with our demand," Raut was quoted by ANI as saying.
Raut also vehemently refuted reports that his party has softened its stand on the contentious issue that emerged after the alliance got a clear majority in the recently concluded state elections.
"The (reports that) Sena has softened (its stand), has compromised and relinquished equitable distribution of posts, are all rumours," the senior Shiv Sena leader tweeted.
"This is the public, which knows everything. Whatever was decided (between BJP and Sena), will happen," he added.
Meanwhile, Sena, in its mouthpiece 'Saamna', indicated that it had not given up its claim on the post of Maharashtra chief minister, saying that equal sharing of power must mean sharing of the top post too.
Adopting a harsh tone, it accused the BJP of enacting "second act" of the "use and throw" policy while dealing with its ally.
On Wednesday, Raut had given an indication of the Sena's apparent climbdown, saying it is necessary for the party to stay in the BJP-led alliance in the larger interest of Maharashtra, but without compromising on "respect".
"Individuals are not important but state's interest is important. Decisions need to be taken in a calm manner and keeping in mind the state's interest," the Rajya Sabha member had said.
However, Sena's reiteration of its demand comes amid media reports suggesting that the BJP, which elected Devendra fadnavis as its legislative party leader on Wednesday, may offer deputy chief minister's post to Shiv Sena along with 13 ministerial berths.
Times of India, in its report, quoted sources saying that the BJP would send a proposal to the Sena stating that it would keep 26 ministerial posts, including key portfolios like revenue, finance, home and urban development, for itself and give 13 to its ally.
On the other hand, an NDTV report said that back-channels talks between the two alliance partners have led to a plan under which Devendra Fadnavis will remain Chief Minister for five years with two deputies - one from the Shiv Sena and the other from the BJP.
In the recent polls to 288-member Assembly, the BJP won 105 seats, a loss of 17 seats compared to its 2014 tally. The Sena's tally also came down to 56 seats from 63 in 2014. A resurgent NCP won 54 and the Congress bagged 44 seats.
The two alliance partners are now locked in a dispute over the power-sharing formula for the new government, with the Sena demanding CM's post for 2.5 years, claiming that it wsas part of the seat-sharing agreement agreed upon before the polls.
Chief Minister Devendra Fadnavis on Tuesday refuted Shiv Sena's demand of 50:50 rotational chief ministership, saying that Sena had proposed equal sharing of the chief minister post during seat-sharing talks but the BJP had not agreed to it.
Posted By: Abhinav Gupta