Publish Date: Wed, 13 Nov 2019 10:04 AM IST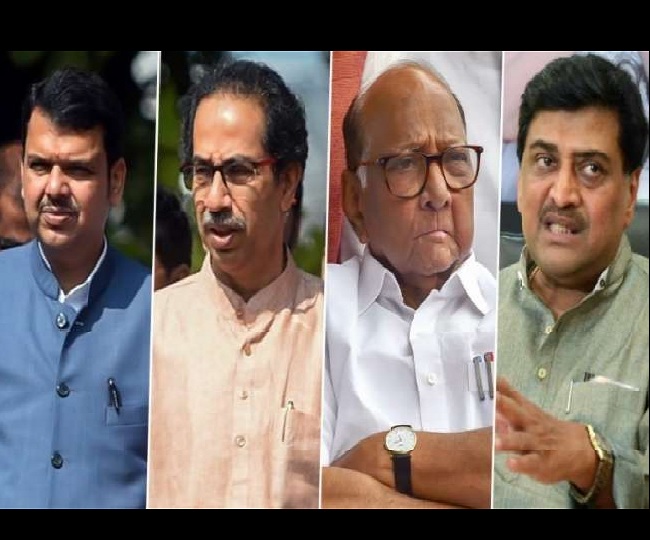 New Delhi | Jagran News Desk: After a fortnight of the tussle over government formation in Maharashtra, President's rule was imposed in the state on Tuesday after the Maharashtra Governor Bhagat Singh Koshyari and union cabinet recommended the President Ram Nath Kovind to impose President's rule in the state.
The President signed off the proclamation after Koshyari sent a report to the union government asserting on President's rule to be imposed in the state since no party or alliance in the state was able to provide a stable government in Maharashtra.
Also Read: President's rule imposed in Maharashtra after Kovind approves Governor's recommendation
Confirming the development, the Ministry of Home Affairs (MHA) said, "Proclamation under Article 356(1) of the Constitution, thereby imposing President's Rule in relation to the state of Maharashtra and keeping the state Assembly under suspended animation, has been issued", as reported by News18.
"The Governor said he has made all attempts to see government formation but has not met with any success. The Governor is satisfied that a situation has arisen that no stable government can be formed in the state," an MHA spokesperson said as quoted by News18.
Following the imposition of President's rule, the Shiv Sena, NCP, and Congress criticised the governor's move and called it unconstitutional, as the NCP had time till Tuesday 8:30 pm to show its numbers, but the governor recommended it before the time gets over. The Shiv Sena even filed a petition in the Supreme Court against the action of the Governor.
Dismissing the allegations, the MHA spokesperson said that the governor recommended President's rule after the NCP leaders met him at 11:30 am on Tuesday and asked for three more days to prove its numbers. "The report was received from the Governor this afternoon after which the Union Cabinet met, considered it, and recommended President's Rule," said the spokesperson as quoted by News18.
"The only basis of the Governor recommending President's Rule is that in his assessment, no party or alliance has the numbers to form the government," the MHA official said.
Also Read: Maharashtra Govt Formation | SC refuses urgent hearing to Shiv Sena's plea against Governor
"The Governor is satisfied that governance of the state cannot be carried out in accordance with the provisions of the Constitution," the ministry official added. "Left with no alternative, the Governor sent a report under Article 356 of the Constitution. President's Rule can be reviewed whenever any party can prove the numbers."
The imposition of President's rule came hours before the 8:30 pm deadline given by the Governor to the NCP, whom he asked on Monday to express its express "willingness and ability to form the government", shortly after the Shiv Sena failed to submit the "requisite letter of support".
Posted By: Talib Khan