Updated: Sat, 02 Nov 2019 11:14 AM IST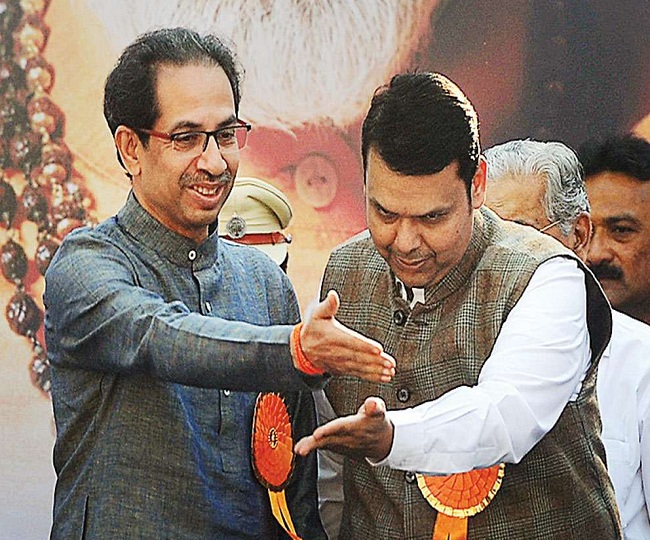 Mumbai | Jagran News Desk: The standoff between the BJP and Shiv Sena over the contentious issue of power sharing in Maharashtra seems to far from over. Sena leader Sanjay Raut said on Friday that the threat of implementation of President's rule in the state by its ally was a "threat" to the elected MLAs and an "insult to the public mandate".
Hitting out at senior BJP leader Sudhir Mungantiwar for his warning on Friday that President's Rule may be imposed in Maharashtra if the state doesn't get a government by November 7, Raut cautioned that the President is the Constitutional head of the country and any attempts by the BJP to misuse the office of President or the Governor is "a threat to the country".
Raut said dragging the President's office into the state's political crises in this manner was "unwarranted, improper".
"The President is the Constitutional head... He's not in anybody's pocket. Issuing such a threat is an insult to the public mandate," Raut said sharply.
He countered that neither the Marathi 'manoos' attaches any importance to Mungantiwar's statements nor would he be cowed down by such threats.
He reiterated that the Sena would honour the commitments of its alliance with Bharatiya Janata Party (BJP) "till the last moment". But henceforth, it will not adopt a 'wait-and-watch' policy.
Reacting to a query on his meeting with NCP chief Sharad Pawar, which triggered the possibility of an alternative government in the state, Raut said: "The kind of situation that is prevailing in Maharashtra, all political parties are talking to each other, except Shiv Sena and BJP."
On Friday, Raut had said that the people of Maharashtra want a chief minister from Shiv Sena, adding that there have been no talks yet between the BJP and the Sena on government formation.
In warning to the BJP, he said that Sena will get the required numbers if it wants, to form a stable government in Maharashtra.
In the just-held state polls, the BJP won 105 seats, while the Sena got 56 in the 288-member assembly. The Uddhav Thackeray-led party is demanding the post of Chief Minister for 2.5 years and 50:50 division of portfolios.
Both these demands have been rejected by the BJP which has insisted that Chief Minister Devendra Fadnavis will continue to hold the post for the next five years.
Posted By: Abhinav Gupta