By Aalok Sensharma
Updated: Tue, 12 Nov 2019 12:10 AM IST
Minute Read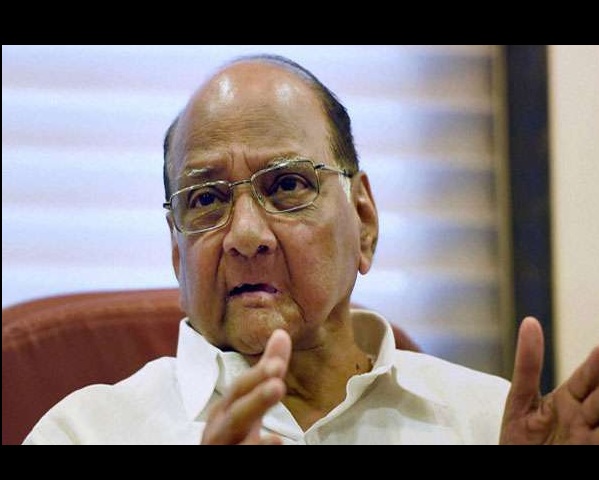 Mumbai | Jagran News Desk: Maharashtra Governor Bhagat Singh Koshyari on Monday invited the NCP to stake claim to form government after the Shiv Sena failed to get the letters of support from the political rivals before the deadline set by Koshyari who rejected its plea for three more days to do so.
NCP leader Ajit Pawar confirmed this and said that the Governor has called him as government formation in Maharashtra remained in limbo more than two weeks after declaration of assembly poll results.
"At 8:30 pm the Governor called us and asked me to come to meet him. Along with Chhagan Bhujbal, Jayant Patil and others, I am going to meet him. We have no idea as to why did he call us. Governor is an important person so we are going to meet him," he said while speaking to reporters on Monday evening.
Also Read | Sena pulls out lone minister in Centre, is it the end of 30-year-old alliance with BJP?
The development takes places in the wake of the Shiv Sena suffering a setback in its efforts to cobble up a non-BJP government with the Congress at the last moment announcing its decision of holding more talks with the NCP on supporting the Uddhav Thackeray-led party.
NCP spokesperson Nawab Malik also spoke to reporters present there and said "it is learnt" that the Governor has invited his party to stake claim to form the government in Maharashtra adding that the party will hold discussions with the Congress over it.
"We have been called by the Governor, a delegation of our party is meeting him now. We've been called to form the government. As per the letter given by the Governor we'll hold discussions with Congress and see how a stable government can be provided to the state," he said.
"We will get the letter today and make a final decision by tomorrow after holding discussions with our ally Congress," he added.
Earlier in the day, Shiv Sena leader Aaditya Thackeray met the Governor today evening at the Raj Bhavan and claimed that the NCP and Congress have agreed "in-principle" to back its government without the BJP in Maharashtra. Thackeray, however, failed to get letters of support from the two parties before the deadline set by the Governor who rejected its plea for three more days to do so.
"We told the Governor that we're willing to form the government. We asked him for at least 2 days time but we weren't given time. The claim (to form government) wasn't denied but the time was. We'll continue to put in efforts to form government in the state," he said after meeting the Governor.
Now the onus to form the government is on the NCP is the third largest party after the BJP (105) and the Shiv Sena (56) while the Congress has 44 winning candidates in the 288-member house where the majority mark is 145.
(With PTI and ANI inputs)