By Aalok Sensharma
Updated: Sun, 10 Nov 2019 07:44 PM IST
Minute Read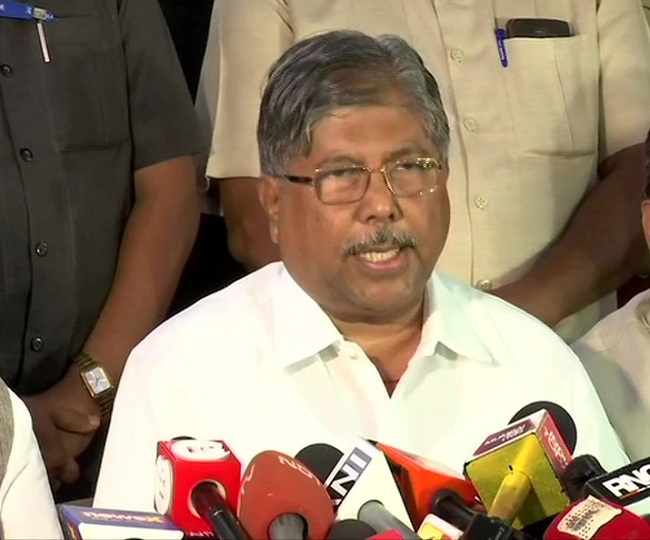 Mumbai | Jagran news Desk: Amid the power tussle with Shiv Sena over the CM post in Maharashtra, the BJP on Sunday announced that it would not form government in the state in view of the ally's stand to not join them in the efforts.
"We will not form government in the state," said Maharashtra BJP President, Chandrakant Patil after meeting Governor Bhagat Singh Koshyari.
Patil also accused the Shiv Sena, which is adamant on its demand for a rotational chief ministership, of "disrespecting" the popular mandate secured by the BJP and the Sena in recent assembly polls.
"The mandate of the people of Maharashtra was for the BJP-Shiv Sena alliance. Sena has, however, disrespected the mandate, hence we have decided to not stake claim to form government. We have informed our decision to governor Bhagat Singh Koshyari," Patil told reporters outside Raj Bhavan.
He also wished 'good luck' to the Sena if it wanted to form the government with the help of opposition Congress and NCP.
The term of the 13th state Assembly ended on Saturday after which the Governor invited the BJP to form government after two weeks of feud between the two allies over power sharing. The Governor had also asked the BJP to "indicate the willingness and ability" to form government, creating hope that the 15 day long political impasse in the state will end.
Meanwhile, reacting to the BJP's announcement, Shiv Sena leader Sanjay Raut said the party would install its chief minister at any cost.

"Maharashtra will have Sena's chief minister at any cost. Uddhav Thackeray on Sunday informed the party MLAs that Sena will have its chief minister," Raut told reporters.
"How will BJP have its chief minister when they are not staking a claim to form government," Raut said.
Raut had earlier said that it will declare its next strategy once no one else is able to form government in Maharashtra, and asserted that politics was not a trade for his party.
Raut, without taking name of any individual or party, said the bubble of being "invincible" has burst and the arrogance of "buying" a politician to form government will no longer work in the state. "The Shiv Sena will step in ifno one forms government," Raut told reporters here.
Meanwhile, the Shiv Sena has put all its MLAs at a resort at Madh Island in suburban Mumbai as it wants to stop any attempt by the BJP to poach its MLAs.