Updated: Sun, 24 Nov 2019 10:54 AM IST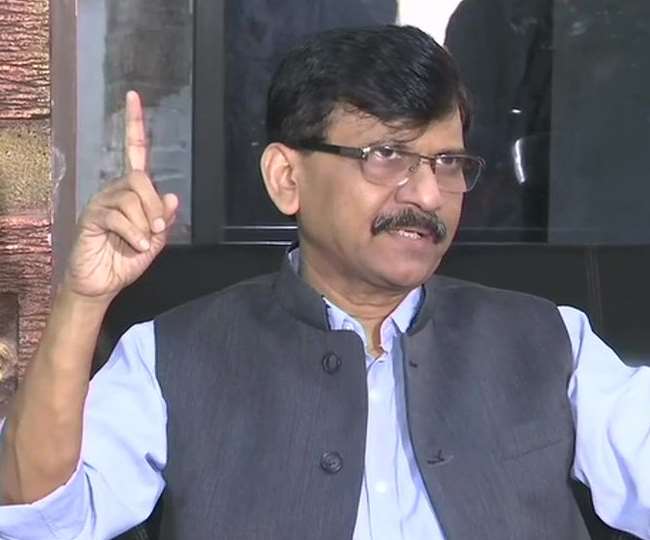 Mumbai | Jagran News Desk: As the political drama in Maharashtra reached the door of the Supreme Court, Shiv Sena leader Sanjay Raut on Sunday claimed that the trio of Sena-NCP-Congress can prove the majority in the House any time. He also alleged that Ajit Pawar took false documents to Raj Bhavan where the governor accepted them.
"Ajit Pawar took false documents to Raj Bhawan yesterday and governor accepted those documents. Even if today, Governor asks us to prove majority, we can do it right now. 49 NCP MLAs are with us," news agency ANI quoted Raut as saying.
Catch all the LIVE updates from Maharashtra here
Calling Sharad Pawar a 'national leader', Raut hailed the NCP chief and claimed that the Shiv Sena-Congress-NCP have the support of 165 MLAs.
"Sharad Pawar is a national leader. If BJP is trying to form government, it will not happen. It is a wrong step taken by BJP and Ajit Pawar. 165 MLAs are with Shiv Sena, Congress and NCP," he said.
"CBI, ED, Income Tax Department and Police are the four main party workers of BJP. Present Governor is also their worker. But BJP has got trapped in their own game now. It's beginning of their end," he added.
He further said that Ajit Pawar has done the biggest mistake in his life by backstabbing Sharad Pawar. However, Raut on Saturday, had claimed that Ajit was 'blackmailed' and asserted that he will expose the people behind these events.
"Of the 8 MLAs who had gone with Ajit Pawar, five of them have come back. They were lied to, put in a car, and sort of kidnapped. If they have the courage they should prove majority in Assembly," he had said.
Also Read | Devendra Fadnavis, Ajit Pawar take oath; SC to hear Sena-Cong-NCP petition today | A timeline of events
Ajit Pawa and BJP's Devendra Fadnavis on Saturday took oath as Deputy CM and CM of Maharashtra respectively ending the month long impasse in the state. However, it sparked a political storm in the country after which the trio of NCP-Shiv Sena-Congress filed a writ petition in the Supreme Court against the Governor's decision to invite BJP form the government. The petition will be heard by the apex court today at 11.30 am.
Meanwhile, NCP leader Chhagan Bhujbal has claimed that the party has support of 49-50 MLAs and the Sena-NCP-Congress will form the government in the state.
"49-50 MLAs of the party are with us right now, 1-2 are coming too. All the MLAs have been kept together here. NCP-Congress-Shiv Sena government will be formed in Maharashtra, 100 per cent," he said.
Posted By: Aalok Sensharma