Updated: Tue, 26 Nov 2019 06:09 PM IST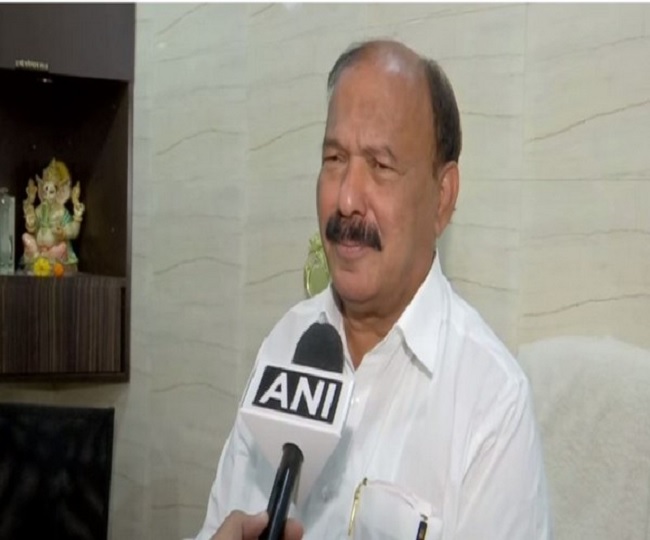 New Delhi | Jagran News Desk: Following the resignation of Devendra Fadnavis as Chief Minister and NCP's Ajit Pawar as Deputy CM, Maharashtra Governor Bhagat Singh Koshiyari assigns eight-time BJP MLA Kalidas Kolambkar as pro-tem speaker.
Kalidas Kolambar will administer the oath-taking ceremony of the Shiv Sena-Congress-NCP 'Maharashtra Vikas Aghadi'.
Eight-time Wadala MLA Kolambkar was one of the candidates recommended for the post to the governor. "The governor has administered the oath to Kolambkar as pro-tem speaker of the assembly. Kolambkar will administer the oath to the remaining 287 MLAs during the assembly session," said an official from Raj Bhavan as reported by news agency PTI.
Pro-tem is a shortened version of the Latin phrase Pro tempore which means 'for the time being'. It is a temporary appointment in nature to only conduct immediate duties of the legislative house. In this case, the Pro-tem Speaker's job will be to administer the oaths of the elected MLAs.
Also Read: Maharashtra Coup | Fadnavis quits as CM ahead of floor test, paves way for Sena-NCP-Congress govt
The Supreme Court on Tuesday directed that the floor test for the Maharashtra government led by Devendra Fadnavis, whose swearing-in has been challenged by Shiv Sena-NCP-Congress combine, be held on Wednesday, November 27.
A bench of justices N V Ramana, Ashok Bhushan, and Sanjiv Khanna ordered that the trust vote be held tomorrow before 5 pm and the proceedings will be telecast live.
The top court said that the senior-most MLA of the House to be nominated as the Protem Speaker to conduct the floor test through an open secret ballot.
The announcement of Kolambar appointed as Pro-tem Speaker comes after Devendra Fadnavis on Tuesday resigned as the Chief Minister of Maharashtra, ahead of the floor test on Wednesday as ordered by the Supreme Court. The resignation came soon after NCP leader Ajit Pawar quit as the deputy CM, just three days after the two took the oath.
Catch all the LIVE Updates from Maharashtra here:
The resignations came after a one-hour-long meeting between Pawar and Fadnavis at the latter's residence today, after the top court's direction on floor test.
Addressing the media before announcing his resignation, Fadnavis said that he was quitting as they did not have the numbers after Pawar's resignation.
"We now do not have the majority and hence we cannot form the government. We don't have a majority after Ajit Pawar's resignation as deputy CM," he said.
Posted By: Talib Khan