Updated: Fri, 22 Nov 2019 04:32 PM IST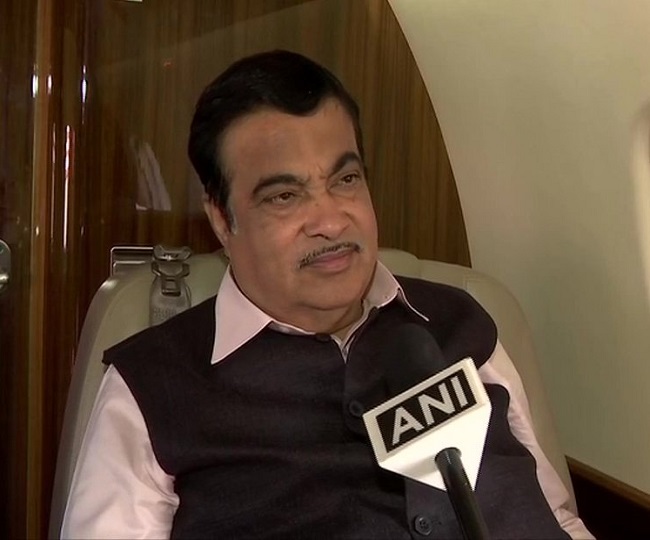 New Delhi | Jagran News Desk: Ahead of the key meeting between Shiv Sena and NCP-Congress over alliance, Union Minister and senior BJP leader Nitin Gadkari has said that there are ideological differences between three parties and the government formed by them will not go much ahead.
"This (Shiv Sena-NCP-Congresss) is an alliance of opportunism, they will not be able to give Maharashtra a stable government," news agency ANI quoted Gadkari as saying.
#WATCH: Union Minister Nitin Gadkari says,"This (Shiv Sena-NCP-Congress) is an alliance of opportunism, they will not be able to give Maharashtra a stable Government." pic.twitter.com/C4VmSaxmnG

— ANI (@ANI) November 22, 2019
Gadkari further said that alliance between the BJP and the Shiv Sena were based on ideology of Hindutva and breaking of the alliance between the two parties is a loss to the Hindutva cause and for the people of Maharashtra.
"BJP and Shiv Sena alliance was based on ideology of Hindutva and even today we don't have much ideological differences. Breaking of such an alliance is not only a loss to the country but also to Hindutva cause and to Maharashtra," he said.
Gadkari also spoke on whether the BJP would try to form the government in case the alliance broke and said that in case of such circumstances, the party will decide its future course of strategy.
Anything can happen in cricket and politics, he quipped adding that it was beyond his comprehension why the three parties will forge an alliance to form the government despite huge ideological differences.
This comes ahead of the meeting between the NCP-Congress and the Shiv Sena where the three parties will likely discuss about the alliance and government formation in the state.
The BJP and the Shiv, who had fought the elections together, gained a comfortable majority in the state by winning 105 and 56 seats respectively. The Shiv Sena, however, broke its alliance with the BJP after its partner refused to accede to its demand of sharing the chief minister's post.
After this, the Shiv Sena approached the Congress and NCP -- which won 44 and 54 seats respectively -- for an alliance and form the government in the state.
(With PTI inputs)
Posted By: Aalok Sensharma