Updated: Fri, 08 Nov 2019 07:14 PM IST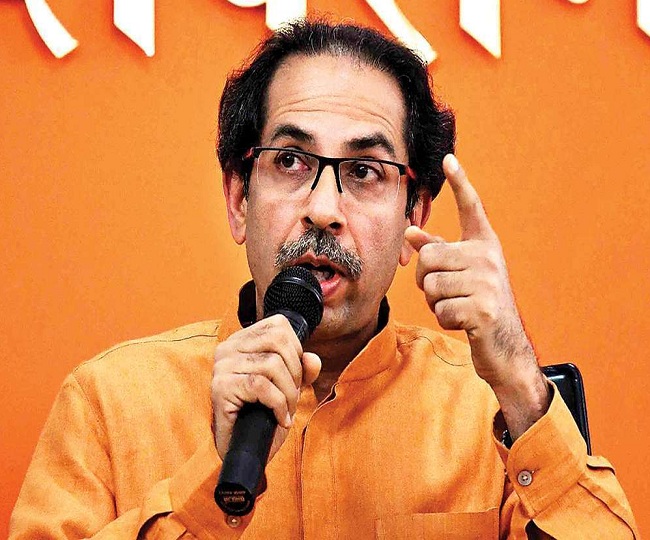 Mumbai | Jagran News Desk: Maharashtra is set to witness another round of high-voltage developments and series of top-level meetings between the key players today as the state assembly is set to get dissolved at midnight.
According to reports, the BJP -- the single largest party in the state -- will form a government with its bickering ally Shiv Sena despite the lockdown between the two over the contentious issue of power sharing, since the announcement of poll results on October 24.
Sena president Uddhav Thackeray, who hasn't blinked in the protracted battle of nerves with the senior alliance partner, was quoted as saying that the Amit Shah-led party should approach him only if ready to give Sena the CM post.
Here are the highlights of today ongoing political tug-of-war over government formation in Maharashtra:
18:56 pm: If they call me a liar, in future also I will not keep any relationship with the BJP: Sena chief Uddhav Thackeray
18:54 pm: I'm saying it again, we were open to dialogue. But if someone calls the son of Balasaheb Thackeray a liar, my conscience doesn't allow me to talk to the person: Uddhav Thackeray
18:53 pm: We have honoured every single commitment for the cause of nationalism, Hindutva and Ram Mandir, but how can we talk to them if they go back on their word: Uddhav Thackeray
18:52 pm: Modi had called me younger brother just two months back during campaign. Now things have come down to this. I'm hurt that . They are lying now when they say that there was no agreement on equal share of power: Uddhav Thackeray
18:49 pm: Will fulfill promise made to my father to install Sena CM, don't need Shah, Fadnavis for that. We are firm on demand for CM's post: Uddhav Thackeray
18:48 pm: We had never closed the doors for discussion, they(BJP) lied to us so we did not talk to them. We have not yet held talks with the NCP: Uddhav Thackeray
18:42 pm: Dushyant Chautala during Haryana elections campaign had said "two Guajaratis will teach us nationalism …" and BJP has now embraced him: Uddhav Thackeray
18:40 pm: It is very sad that while cleaning the Ganga their minds became polluted. I felt bad that we entered into an alliance with the wrong people: Uddhav Thackeray
18:39 pm: BJP said options are open before then and no matter what they will form govt in Maharashtra. If that's the case, why can't I say we will also consider option? I will not speak to Fadnavis till he the speaks truth - on equal share in power: Uddhav Thackeray
18:35 pm: We don't consider BJP our enemy but now they are going back on the word. We considered you as brothers and this is how you treated us?: Uddhav Thackeray
18:34 pm: It is unacceptable if the CM tells people of Maharashtra that son of Balasaheb Thackeray lied. When Fadnavis said this on camera, I decided not to hold any dialogue: Uddhav Thackeray
18:33 pm: Fadnavis is my friend but I don't know what's wrong. I don't understand why they can't fulfil that promise
18:33 pm: If coming to power was our only goal, we wouldn't have done what we did in 2014: Uddhav Thackeray
18:29 pm: I told Amit Shah and Fadnavis that we want equal share in power as I have given word to people that one day we will have a Shiv Sainik as CM: Uddhav Thackeray
18:20 pm: "For the first time somebody has called Thackrey family a lair": Uddhav on Devendra Fadnavis claim of no agreement on 2.5 years CM for Sena.
18:18 pm: We think a million times before committing anything: Uddhav Thackeray
18:17 pm: Uddhav Thackeray addresses media at Sena Bhawan in Mumbai.
18:13 pm: There is still time. I feel, for the welfare of people, BJP-Shiv Sena should come together to form government. As far as 50-50 formula issue is concerned, no such promise was made by Amit Shah ji: Nitin Gadkari
17:39 pm: Shiv Sena is 100 per cent responsible for talks failing, they did not take my calls. They stopped the discussion. Alliance is not broken yet, neither they announced nor us. Our parties are still together in Centre: Devendra Fadnavis
17:28 pm: Uddhav Thackeray is expected to address the media at 6 pm. He is likely to speak on Fadnavis' resignation and respond to the allegations made by him.
17:23 pm: Reacting to Fadnavis' remarks, Sena leader Sanjay Raut said that talks over government formation were not stalled by his party, further claiming that Sena can form government if it wants.
17:16 pm: I have a very close relationship with Uddhav ji Thackeray and it will continue, I called him up many times but he has not responded yet: Devendra Fadnavis
17:12 pm: Balasaheb Thackeray is respected by all of us, infact we even never said anything against Uddhav ji Thackeray, but in past 5 years and especially last 10 days the kind of statements which were made against our top leadership including Modi ji, were not tolerable: Devendra Fadnavis
17:04 pm: Devendra Fadnavis will remain the acting CM of Maharashtra till a new government is formed, or any other solution has been reached.
17:02 pm: Even Sharad Pawar had asked the BJP and Sena to form government in Maharashtra: Fadnavis
17:01 pm: There were discussions with Shiv Sena over the 2.5 years CM demand but the talks had broken down and there were no agreements over the issue. Shiv Sena stopped making contact with the BJP and instead kept talking to the NCP and Congress: Devendra Fadnavis
17:00 pm: There were never any talks of rotational CM in my presence and Shiv Sena has betrayed the mandate by making such demands. Nitin Gadkari also confirmed the same to me after having a word with Amit Shah: Devendra Fadnavis
16:55 pm: Uddhav Thackeray went back on his words and shocked the people with his 2.5 years CM demand: Fadnavis
16:47 pm: No deal on 2.5 years of CM post with Shiv Sena: Devendra Fadnavis
16:40 pm: I have tendered my resignation to the Governor and he has accepted it: Devendra Fadnavis.
16:39 pm: Devendra Fadnavis resigns as Maharashtra CM, hands over resignation to Governor Bhagat Singh Koshyari.
16:26 pm: Shiv Sena to lodge its MLAs at Hotel Retreat in Madh, Malad West till November 15. Party has written to Mumbai Police Commissioner requesting for security arrangements.
16:15 pm: Shiv Sena leader Sanjay Raut arrives at NCP Chief Sharad Pawar's residence.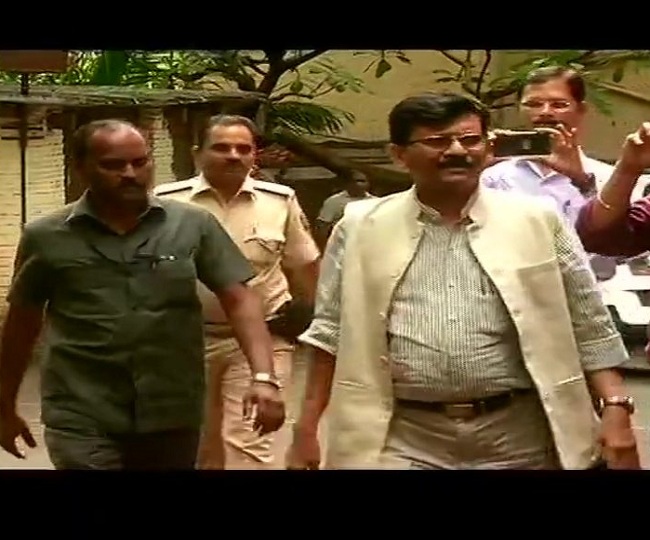 16:14 pm: Maharashtra Chief Minister Devendra Fadnavis arrives at Raj Bhawan to meet Governor Bhagat Singh Koshyari.
16:07 pm: No deal between BJP and Shiv Sena over equal distribution of portfolios, including sharing the post of chief minister: Nitin Gadkari
16:04 pm: Shiv Sena and BJP have got mandate and they should form govt .This is what Ramdas Athawale ji (RPI Chief) and me have discussed and we agreed on this point. Also, the delay in forming government is affecting the state economically and generally as well: Sharad Pawar
14:16 pm: Congress and NCP have made allegations of horse trading against us, they should prove this charge within 48 hours or apologize to the people of Maharashtra: Sudhir Mungantiwar.
12:56 pm: There were reports that some Congress MLAs were approached by BJP leaders with money. Yesterday one or two of our MLAs were offered around Rs 25 crore. We will do our best to stop the horse trading pattern that started in Karnataka: Maharashtra Congress leader Nitin Raut
12:19 pm: BJP emerged as the single largest party winning 105 seats while Shiv Sena have got 56 seats. Sena has demanded sharing the chief minister's post on a rotational basis and 50:50 distribution of portfolio. The BJP however have said that CM Devendra Fadnavis will continue to remain the chief minister for the second term.
11:34 am: The BJP should approach the Shiv Sena only if it agrees to share the chief minister's post with the junior saffron ally in Maharashtra: Sanjay Raut. He said the BJP should not misuse the provision of "caretaker" government and remain in power in Maharashtra, where there is an impasse over the next dispensation.
11:27 am: Both BJP and Shiv Sena will have to reach agreement by tonight, failing which the state might head for President's Rule.
10:56 am: If President's rule is imposed in the Maharashtra, it will be disrespect to people of the state: Sanjay Raut. He reiterated Sena's demand of rotational CM post for 2.5 years.
10:11 am: BJP general secretary Bhupendra Yadav, who was given the charge of polls in Maharashtra, has been sent to Mumbai by the party high command. He is expected to hold meeting with the party lawmakers in the state.
10:05 am: The Congress has questioned the BJP-Shiv Sena alliance's "moral right" to form government in Maharashtra if the Sena apprehends poaching of its MLAs by its senior ally. The Nationalist Congress Party claimed that MLAs were being approached with inducements for switching camps.
10:02 am: On Thursday, state BJP chief Chandrakant Patil, along with finance minister Sudhir Mungantiwar, irrigation minister Girish Mahajan and school education minister Ashish Shelar, met Governor B S Koshyari but the party didn't stake claim to form government.
09:58 am: Union Minister Nitin Gadkari is expected to meet Uddhav Thackeray, which is seen as a last-ditch effort to end the stalemate between BJP and Shiv Sena. Gadkari on Thursday said that Devendra Fadnavis should head the new government as he has been elected head of state BJP legislature party, and ruled out his assuming the state's top job
09:55 am: Shiv Sena MLAs, after a meeting at Uddhav Thackeray's residence, were shifted to Rangsharda Hotel, close to the party chief's home. They were shifted amid the ongoing uncertainty over government formation and fear of switching sides.
09:53 am: The Congress MLAs are being moved to a hotel in Jaipur. The move comes amid reports of money being offered to the lawmakers.
Posted By: Abhinav Gupta