Maharashtra Assembly Elections | 'Why not Godse': Congress' dig at BJP's demand for Bharat Ratna to Savarkar
The Congress spokesperson Manish Tiwari took a dig at BJP over their demand to confer Bharat Ratna to V Savarkar.
Publish Date: Thu, 17 Oct 2019 12:00 PM IST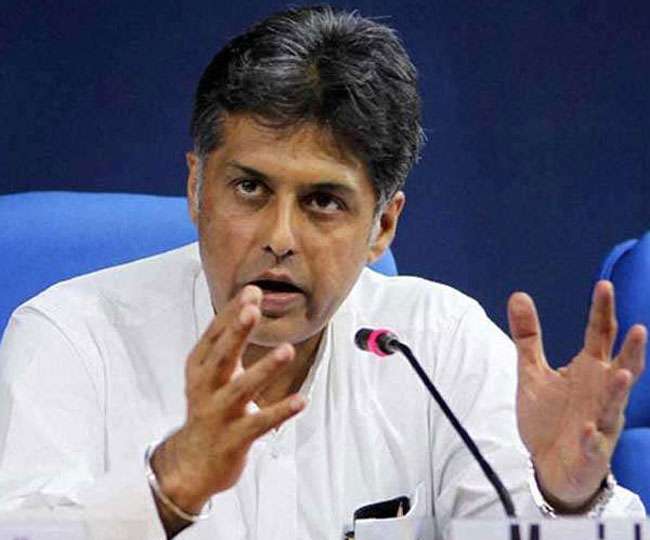 New Delhi | Jagran News Desk: Congress spokesperson Manish Tewari on Wednesday took a dig at the ruling NDA for its demand to confer Bharat Ratna on Hindutva ideologue V Savarkar and said the party should straightaway bestow Nathuram Godse with the highest civilian honour.
Tiwari stressed that the government should seriously think about the path that it wants to take ahead of the 150th birth anniversary (by 2022) of Mahatma Gandhi. Addressing a press conference in Nagpur, the lawyer-turned politician said Savarkar was tried (later acquitted) in Bapu's assassination case and inquiry commission had found that possibly the freedom fighter and his colleagues had prior knowledge of the plot.
The BJP had released its manifesto on Tuesday for the October 21 Maharastra assembly elections. The ruling NDA had raised demand for Bharat Ratna for Savarkar including social reformers of 19th-century Jyotiba Phule and wife Savitribai Phule.
Also Read: 'Doob Maro' | PM Modi slams oppn. for questioning Article 370's mention in poll rallies
When Tiwari was asked about Union Minister Ravishankar Prasad's statement in which he attacked the Congress for opposing the demand for Bharat Ratna to Savarkar, he posed a counter-question to take on the saffron outfit on the issue.
"I would like to ask a counter question - Why Savarkar?, Why not Godse, after all Savarkar was only an accused in the assassination of Mahatma Gandhi, and Godse was convicted," Tiwari was quoted as saying by PTI.
Later, the Lok Sabha MP from Anandpur Sahib in Punjab criticised the Modi government over the ongoing economic slowdown in the country. He also said that under the current scenario the savings of common man deposited in the bank is not safe.
"All this is happening because the central government is not able to run the economy of the country. The economic system of any country depends on four basic fundamentals - savings, consumption, investment and employment," Tiwari told PTI.
Posted By: James Kuanal