Maharashtra Assembly Elections 2019 | Devendra Fadnavis: A Brahmin who became BJP's face in state of Maratha politics
Updated: Wed, 23 Oct 2019 05:41 PM IST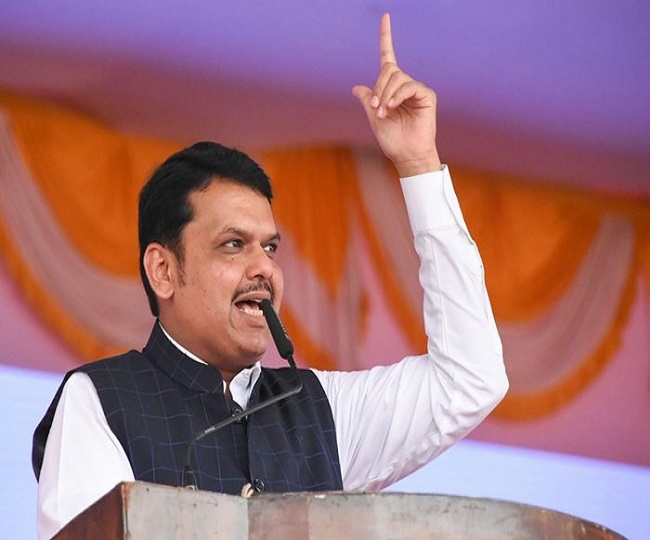 Mumbai | Jagran News Desk: With his career in the political arena beginning in mid-nineties, Devendra Gangadharrao Fadnavis, has become one of the most respected leaders in Maharashtra in a short span of time.
Having displayed multiple leadership roles for both the BJP as well as an elected representative of Nagpur, Fadnavis was sworn in as the 18th Chief Minister of state in 2014. With this, he also became the youngest Chief Minister of Maharashtra after Sharad Pawar, at the age of 44.
Also Read | Maharashtra Assembly Elections 2019: State votes tomorrow to decide if Modi juggernaut continues or Congress turns the tide
His transformation from a low-key BJP strategist to becoming the face of the party in Maharashtra is evident from the fact that despite being a Brahmin, Fadnavis gained success in the Maratha-dominated state politics.
Fadnavis has also shown his capabilities in political manoeuvring as he played a pivotal role in keeping the alliance with Shiv Sena intact despite a high-voltage round of muscle flexing by both parties, demanding lion's share of seats in the state.
The top leadership of the BJP was so impressed with Fadnavis that it gave him a virtually free hand to oversee the party's poll preparations in Maharashtra.
Also Read | Maharashtra Assembly Elections 2019: A look at some of key constituencies of the state
The 49-year-old CM has also been recognised in several forums -- both national and global. Fadnavis has also been the recipient of many awards, including one from the Commonwealth Parliamentary Association for the 'Best Parliamentarian'. He was also awarded the prestigious Nag Bhushan award for the year 2016 for his outstanding work for Vidarbha's cause as well as his contribution in social and political fields.
However, success and controversies in politics go hand-in-hand, and Fadnavis too was not spared from it.
In 2016, he faced the Opposition's flak when pictures of his meeting with Pune-based criminal Baba Bodke – who faces several criminal charges including murder -- made rounds on social media. The Chief Minister's Office (CMO) though clarified Fadnavis did not know that he was a criminal and met him accidentally.
Also Read | Maharashtra Assembly Elections 2019: How turncoats are becoming a headache for BJP
During the recent floods in Maharashtra, the opposition also claimed that Fadnavis government failed to provide immediate relief to the people and was busy in 'self-promotion'. It also claimed that his government failed to provide the benefits of his much-hyped farm loan wavier.

Fadnavis, however, continues to be the party's prime face for the chief ministerial post in the state if the BJP manages to retain power.
Posted By: Aalok Sensharma