By Talib Khan
Updated: Tue, 12 Nov 2019 04:25 PM IST
Minute Read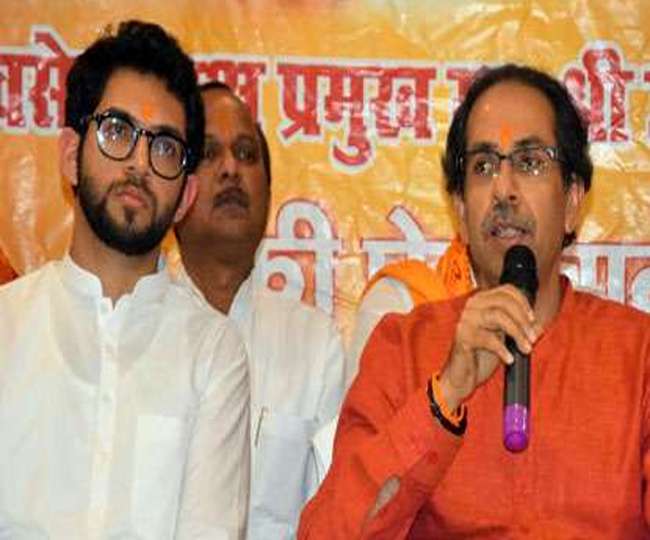 New Delhi | Jagran News Desk: The Shiv Sena on Tuesday moved the Supreme Court challenging the Maharashtra Governor's decision of not granting it the three days to submit the letter of support for government formation in the state.
The lawyers, appearing for the Shiv Sena, told PTI that they have made a request to the registrar for according urgent hearing on Tuesday itself and they are yet to get a response.
The Shiv Sena has sought a direction from the apex court to quash the governor's Monday decision not giving it the opportunity to prove majority on the floor of the House. In a petition, filed through advocate Sunil Fernandes, the party claimed it was invited to form the government on Monday and had indicated willingness to do so on Tuesday.
Sena leader Aaditya Thackeray had on Monday visited the governor with a request to give the party an extension of time over its 24-hour deadline set earlier but the governor declined the request. The Sena leaders pointed out that the governor had given three days to the BJP to indicate its willingness to prove the majority.
Catch all the Latest Updates of Maharashtra Government Formation here
Aaditya Thackeray, as the demand for the CM post had yesterday visited the governor to stake a claim and argued that his party had told the governor that Shiv Sena is willing to form the government but its two mint-fresh potential allies needed time to complete the formalities for extending support and demanded extension of time which was declined later.
According to reports, Congress chief Sonia Gandhi had called NCP chief Sharad Pawar and told him that the Congress was in principle on board with the move. But refrained to issue a formal communication because the two parties don't want to rush into the alliance with Sena without going through the details of the current situation.
Also Read: Maharashtra Govt Formation | Governor, Union Cabinet recommend President's rule, Sena moves SC
The Congress leader cited above declined to detail the points on which the Congress and NCP were looking for more clarity.
The leader also notified that the two parties -- NCP and Congress -- were not in favour of the practice of the governor setting 24-hour deadlines for the parties.