Updated: Mon, 11 Nov 2019 11:48 AM IST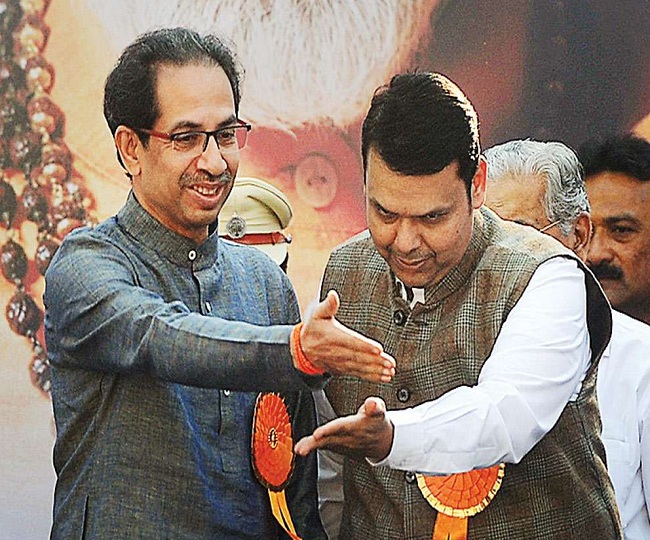 New Delhi | Jagran News Desk: With Arvind Sawant announcing that he will resign as Union minister from the Narendra Modi government, the Shiv Sena has pulled out its only legislator in the Centre, thereby virtually ending the 30-year-old alliance with the BJP.
Sawant took to Twitter to announce his decision, a day after Maharashtra Governor Bhagat Singh Koshyari invited his party to stake claim to form government in the state.
"The Shiv Sena's stand is of truth. Why should I stay in atmosphere of falsehood in Delhi? That is why I am resigning as Union minister," Sawant tweeted.
The move also fulfills a pre-condition set by the NCP to forge an alliance with Sena to form government in the state. The NCP has expressed its readiness to join hands with Sena but only when the latter ends its alliance with the BJP.
In what appeared as a confirmation of the end of ties with the BJP, Sena leader Sanjay Raut on Monday said that if the BJP was not willing to fulfill its promise of sharing the chief minister's post in Maharashtra, there was no point in continuing the alliance.
To a query, he said when the BJP could tie-up with the People's Democratic Party (PDP) to form government in the then Jammu and Kashmir state, why the Sena cannot do the same with the NCP and Congress in Maharashtra.
"Should we call the BJP's association with PDP as 'love jihad'? I am simply underscoring here the contradiction behind the question," Raut said.
The PDP, a regional party, and the BJP, both ideologically different, came together to form government in the erstwhile Jammu and Kashmir state in 2015. However, the BJP ended its alliance with the Mehbooba Mufti-led party last year, following which the government there collapsed.
The Sena, which is the second-largest party in the 288-member House with 56 MLAs after the BJP (105), has time till 7.30 pm on Monday to stake claim to form government.
Sena's demand of equal sharing of power in Maharashtra, particularly the chief minister's post, has been the bone of contention between the two allies, which the BJP has rejected. Fadnavis had rejected Thackeray's claims that BJP chief Amit Shah had agreed to his demand for a rotational chief ministership ahead of Lok Sabha polls.
Posted By: Abhinav Gupta