Updated: Mon, 23 Dec 2019 07:20 PM IST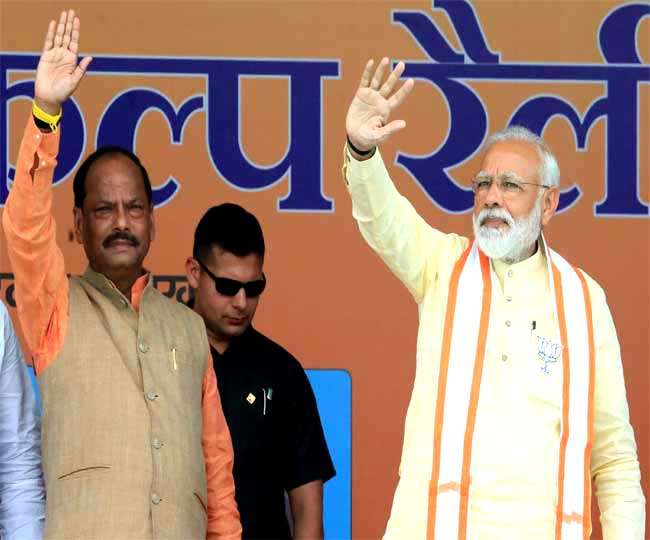 Ranchi | Jagran News Desk: The alliance of JMM-Congress-RJD is all set to form the government in Jharkhand as the trio has knocked out the Raghubar Das-led BJP out of the power.
As per the latest EC trends, the JMM-Congress-RJD alliance will get around 46 seats while the BJP will win just 24 seats in the state. As soon as it became clear that the JMM alliance has the clear mandate, political leaders across the country started reacting to the development and the opposition hailed the verdict saying that the BJP is 'not unbeatable' and opposition parties need to 'join hands'.
Also Read | Anti-incumbency sinks Raghubar Das-led BJP, Congress-JMM set to form govt
Here's how the political leaders reacted as JMM-Congress-RJD alliance jolts BJP in Jharkhand:
* Today a new chapter will begin for this state. I want to assure everyone that their hopes will not be broken irrespective of their caste, creed, religion and profession: Hemant Soren
* Congratulations to Hemant Soren Ji and the JMM-led alliance for the victory in the Jharkhand polls. Best wishes to them in serving the state. I thank the people of Jharkhand for having given BJP the opportunity to serve the state for many years. I also applaud the hardworking Party Karyakartas for their efforts. We will continue serving the state and raising people-centric issues in the times to come: PM Modi
* We respect the mandate given by the people of Jharkhand. We express our gratitude towards them for giving us the opportunity to serve them for 5 years. BJP is committed towards continuous development in the state: Amit Shah (BJP)
#ResultsWithJagran | We respect the mandate given by the people of Jharkhand: Home Minister and BJP President @AmitShah tweets

Follow LIVE updates: https://t.co/uYriMOSKdm#JharkhandElection2019 #JharkhandAssemblyPolls #Jharkhand pic.twitter.com/fysgNnZnyc

— Jagran English (@JagranEnglish) December 23, 2019
* We are very happy and we congratulate and thank the people of Jharkhand for giving the JMM-Congress alliance an overwhelming mandate. The BJP is not unbeatable. If all opposition parties rally together and understand the dangers faced by the country and come together; surely the BJP can be defeated and the BJP will be defeated in future elections also: P Chidambaram (Congress)
Also Read | 'It is my loss, not of BJP': Raghubar Das concedes defeat as JMM-Cong-RJD knocks down BJP in Jharkhand
* So it appears that the people of at least one state have conclusively given their verdict that they do not want it (CAA and NRC): Arvind Kejriwal (AAP)
* During the Maharashtra and Haryana Assembly polls a message went to the entire country that they (Modi and Shah) are misleading the people on the issues of nationalism, Article 370, and their campaign has no agenda. Rahul Gandhi raised the issues of what the common citizens faced: Ashok Gehlot (Congress)
* Union Home Minister Amit Shah raised the matter of Citizenship Amendment Act (CAA) in his rallies but that doesn't seem to work in Jharkhand. Looking at the trend, it seems that the people of Jharkhand have rejected the BJP. The Adivasis residing in Jharkhand have kept the BJP away from power: Sanjay Raut (Shiv Sena)
Also Read | Hemant Soren, son of a three-time CM, who may now lead Jharkhand
* Jharkhand elections held amid CAA and NRC protests, verdict in favour of citizens: Mamata Banerjee
* This is a clear victory of the democratic process in the country. It is evident that the common people are realizing that they (BJP) are polarising the people of the country with divisive issues for their political benefits: KC Venugopal (Congress)
* The result of Jharkhand Assembly Polls that has come today clearly states that people are with non-BJP parties. After Rajasthan, Chhattisgarh and Maharashtra, people have decided to keep BJP away from power in Jharkhand also: Sharad Pawar (NCP)
Posted By: Aalok Sensharma