After Maharashtra, BJP faces ally woes in Jharkhand as LJP, AJSU decide to go it alone
The BJP is facing new challenges from its allies on AJSU and LJP on seat-sharing formula for the assembly polls.
Publish Date: Tue, 12 Nov 2019 12:59 PM IST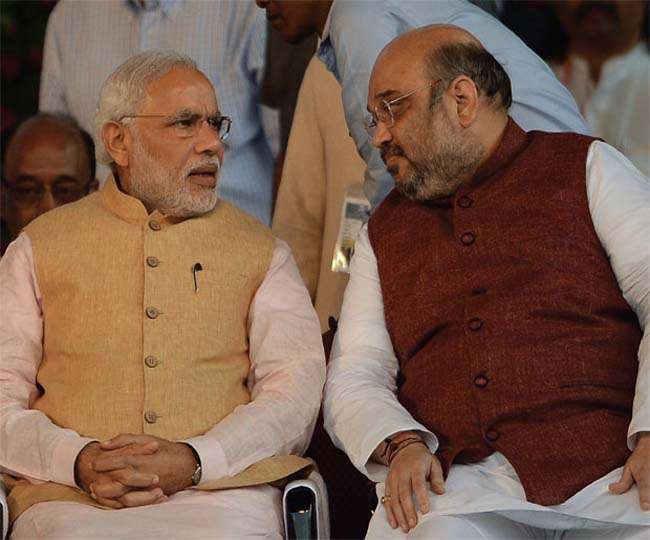 New Delhi | Jagran News Desk: Even as the alliance woes in Maharashtra seem to far from over, the BJP is facing new challenges from its allies All Jharkhand Students Union (AJSU) and Lok Janshakti Party (LJP) on seat-sharing formula for the assembly polls, which will be held in five phases from November 30.
The LJP has decided to contest the elections alone. The announcement was made by party national president Chirag Paswan on Tuesday, who added that the list of 50 candidates will be released by today itself.
"The decision to contest election in Jharkhand was to be taken by the party's state unit. And the state unit of the LJP has decided to contest on 50 seats independently. By today evening the party will release the first list of candidates.," he said.
On the other hand, the AJSU on Monday announced the first list of candidates for 12 seats, four of which overlap with BJP candidates in Simaria, Sindri, Mandu and Chakradharpur.
The AJSU and LJP were demanding more seats from the BJP to contest, but the saffron party insisted on getting the lion's share.
Chirag had earlier this week said that the LJP would like to contest elections under the banner of NDA, but added that his party was also prepared to contest the polls on its own. He had emphasised that LJP will not accept seats given to it in as tokens by the BJP.
Though the LJP was keen for an alliance with the BJP, the saffron party was reluctant as its leaders believed that the regional party did not have much to offer electorally in the state. The BJP and the LJP are allies in neighbouring Bihar.
In 2014, Ram Vilas Paswan's LJP was given one seat to contest, which it lost. His son Chirag Paswan is now heading the party.
The AJSU had also asked for 19 seats to contest in Jharkhand but the BJP is not ready to give more than nine seats, according to reports.
Another BJP ally in Bihar, the Janata Dal (United), has already announced to go solo in the Jharkhand polls. BJP leaders are working to defuse the crisis as the party begins its campaign to retain power in the state, which has 81 assembly constituencies.
BJP, which is seeking to retain power in Jharkhand amid a determined bid by opposition parties, released its first list of 52 candidates on Sunday for the assembly polls.
Jharkhand will vote in five phases, with the first on November 30 and the last on December 20. Results will be declared on December 23. The Congress will contest with its ally Jharkhand Mukti Morcha (JMM).
Posted By: Abhinav Gupta