Updated: Fri, 25 Oct 2019 06:29 PM IST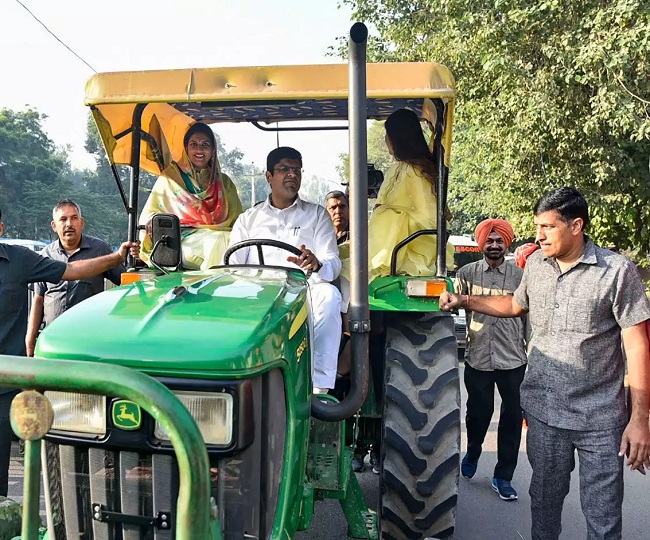 New Delhi | Jagran News Desk: Amid the ongoing attempts by both the BJP and the Congress to woo the regional satraps and Independent lawmakers in Haryana, which delivered a fractured mandate, Jannayak Janta Party (JJP) Dushyant Chautala on Friday kept his options open on aligning with both the parties.
"For a stable government, the key still lies with the JJP," Dushyant said at a media briefing in the national Capital. He said the national executive of the JJP would decide which party to support.
"We will support any party in Haryana that accepts our common minimum programme," he said.
The BJP has reportedly received the support of six Independent MLAs, along with Indian National Lok Dal (INLD) leader Abhay Chautala and Haryana Lokhit Party's Gopal Kanda, taking the party's tally to 47 -- one more than the required 46.
"No one is untouchable for us. We have not decided who to support," he said. "I leave it to to my MLAs to decide," he added.
Media reports quoted sources saying that the JJP chief might extend support to the BJP to form the government. In that case, he is very likely to be offered the post of chief minister. At the same time, some other reports suggested that the Congress had also approached the JJP chief to form an alliance while offering him the chief ministerial post.
With 40 seats in its kitty, the BJP needs six more to touch the halfway mark needed to form the next government. The Congress won 31 seats, the Jannayak Janta Party 10, the Indian National Lok Dal and Haryana Lokhit Party one each. The Aam Aadmi Party, which contested 46 seats, was decimated.
Chautala, whose party won on 10 seats, eventually emerged as the 'kingmaker' after both the BJP and the Congress failed to reach the majority mark in the 90-member state assembly.
The BJP's final tally came as a disappointment for a party that had won all 10 parliamentary seats in the 2019 Lok Sabha polls, and predicted that it will cross 75 seats this time in the assembly. But eight of 10 ministers fielded by the BJP lost.
In the general elections, the BJP cornered 58 per cent of the vote share, which has now dropped to about 36.5 per cent.
For the state's main opposition party Congress, hit by infighting that required a change in the state leadership ahead of the October 21 election, the results gave it a shot at power if the JJP and some Independents extend support.
Posted By: Abhinav Gupta